With Mohamed Salah's probable departure from Liverpool looming, Leroy Sane has surfaced as a recent target.
His contract with Bayern is set to expire at the end of the following season, exposing the German club as they strive to extend his stay.
Despite Bayern's denial of contract negotiation stalls, they must remain wary of other clubs eyeing the 27-year-old winger.
Christian Falk reports a surprising move by Manchester City, rejoining the fray with Jurgen Klopp's team in the bid to bring Sane back to the Premier League.
Manchester City's recent acquisitions, including Jeremy Doku from Rennes, have strengthened their flanks after losing Cole Palmer and Riyad Mahrez to Chelsea and Al-Ahli, respectively. Falk suggests this increased competition reduces the likelihood of Sane returning to Guardiola's squad.
Sane boasts an impressive track record, securing five league titles in the last six seasons—twice with Manchester City in 2017-18 and 2018-19, and a consecutive three times with Bayern Munich since his arrival in the 2020-21 season.
The next match for Sane will be with Bayern against Koln on November 24, as they aim to keep pace with the surprising league leaders, Bayer Leverkusen.
Leroy Sané
Leroy Sané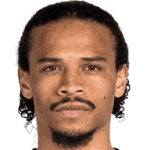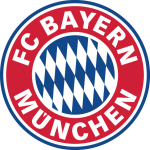 FC Bayern München
Forwarder, Midfielder

Germany
Age: 27
183 cm
75 kg
Season 2023/2024
Passes
485
40.4
76.4%
Avg
Succ
This season he played in total 11 times for 957 minutes for Bundesliga.
Leroy Sané scored 7 goals for FC Bayern München. He procured 6 assists. He received 1 yellow card and no red cards.
His team is currently 2nd in Bundesliga. In the last match FC Bayern München won 4-2 against Heidenheim. The next match in Bundesliga will be against TSG Hoffenheim.
FC Bayern München performance and stats
FC Bayern München is currently 2nd in the Bundesliga with 29 points.
In the last 11 games, it has won 9 times and drawn twice. In its last match, FC Bayern München won 4-2 against Heidenheim.​​
It has a positive goal difference after scoring 42 goals and conceding 9.​
FC Bayern München will play the next match in Bundesliga against TSG Hoffenheim on Saturday 18th of May in Marbella.​