SOUTHEND-ON-SEA. Southend United topped Yeovil Town to win 2-1. A goal from R. Reid was decisive in the 90min. It was Southend United to strike first with a goal of J. Demetriou at the 29′. Then T. Clifford scored again for Southend United in the 60′ minute. Eventually, R. Reid reduced the distance for Yeovil Town (90′). Finally, that was it, and the result remained 2-1.
The match was played at the Roots Hall Stadium stadium in Southend-on-Sea on Tuesday and it started at 7:45 pm local time. The referee was Adrian Quelch.
Match Statistics​
Shots
12

Total

10

6

On Target

4

6

Off Target

6

0

Shots blocked

0
122

Attack

126

81

Dangerous attack

74

119

Ball safe​

119
0

Penalties

0

5

Corners

2
Fouls
3

Yellow Cards

1

0

Double Yellow

0

0

Red Card

0
Other
Ball possession
The ball possession was not so different. Southend United was in possession of the ball for 51% of the time vs. Yeovil Town that controlled the ball for 49% of the time.
Attitude and shots
Southend United was putting more pressure with 81 dangerous attacks and 12 shots of which 6 were on target. This is one of the reasons why Southend United won the match​.
Southend United shot 12 times, 6 on target, 6 off target. Regarding the opposition, Yeovil Town shot 10 times, 4 on target, 6 off target.
Cards
Southend United received 3 yellow cards (K. Lopata, J. Demetriou and H. Neal). On the opposite side, Yeovil Town received 1 yellow card (D. Gorman).
Match Timeline
Ollie Kensdale
- sub ->
M. Dennis
85'
Standings
After this encounter, Southend United will have 22 points to sit in the 18th place. Regarding the opposition, Yeovil Town will stay with 31 points like Torquay United and Eastleigh to remain in the 11th place.
Next matches
In the next match in the National League, Southend United will host Barnet on the 1st of February with a 4-1 head to head stats in favor of Southend United (1 draw).
Yeovil Town will host Weymouth on the 1st of February with a 3-0 head to head stats in favor of Yeovil Town (2 draws).
Southend United – Formation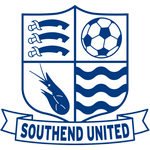 Southend United
Substitutes
The manager Kevin Maher decided to play with the following team: S. Arnold, N. Ralph, S. Hobson, M. Dennis, K. Łopata, T. Clifford, W. Atkinson, J. Demetriou, H. Neal, R. Murphy and S. Dalby.
The home team had on the bench: N. Ferguson, M. Rush, O. Kensdale, J. Coulson and L. Davies.
Substitutions
Southend United made 3 changes: W. Atkinson for N. Ferguson (46′), R. Murphy for M. Rush (76′) and M. Dennis for O. Kensdale (85′).
Yeovil Town – Formation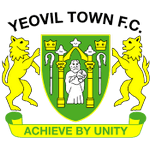 Yeovil Town
Substitutes
Darren Sarll played with: G. Smith, L. Wilkinson, J. Staunton, M. Hunt, J. Barnett, D. Moss, D. Gorman, C. Wakefield, S. Lo-Everton, A. Yussuf and T. Knowles.
The following players were sitting on the bench: R. Reid, J. Quigley, J. Robinson, M. Evans and M. Williams.
Substitutions
Yeovil Town made 3 changes: S. Lo-Everton for R. Reid (56′), A. Yussuf for J. Quigley (59′) and J. Barnett for J. Robinson (80′).
Results of the day
These are the results of the day in the National League.​