BOREHAMWOOD. Boreham Wood tops Wealdstone 1-0 after D. Orsi-Dadomo scored just 1 goal (67′).
The match was played at the Meadow Park stadium in Borehamwood on Tuesday and it started at 7:45 pm local time. The referee was Lee Collins. The weather was cloudy. The temperature was cold at 7.9 degrees Celsius or 46.13 Fahrenheit. The humidity was 95%.​
Match Statistics​
Shots
11

Total

7

6

On Target

3

5

Off Target

4

0

Shots blocked

0
81

Attack

85

35

Dangerous attack

22

49

Ball safe​

62
0

Penalties

0

8

Corners

6
Fouls
2

Yellow Cards

2

0

Double Yellow

0

0

Red Card

0
Other
Ball possession
None of the teams had a clear upper hand in terms of ball possession. Boreham Wood was in possession of the ball for 47% of the time vs. Wealdstone that controlled the ball for 53% of the time.
Attitude and shots
Boreham Wood was putting more pressure with 35 dangerous attacks and 11 shots of which 6 were on target. This is one of the reasons why Boreham Wood won the match​.
Boreham Wood shot 11 times, 6 on target, 5 off target. Regarding the opposition, Wealdstone shot 7 times, 3 on target, 4 off target.
Cards
Boreham Wood received 2 yellow cards (W. Evans and J. Fyfield). On the opposite side, Wealdstone received 2 yellow cards (J. Umerah and A. Charles).
Match Timeline
Mark Ricketts
- sub ->
G. Mafuta
39'
Tyrone Marsh
- sub ->
J. Rees
58'
Standings
After this match, Boreham Wood will have 42 points to sit in the 3rd place. Talking about the opposition, Wealdstone will stay with 21 points to sit in the 19th place.
Next matches
In the next match in the National League, Boreham Wood will host Weymouth on the 22nd of January with a 3-0 head to head in favor of Boreham Wood (0 draws).
Wealdstone will host Yeovil Town on the 8th of February with a 1-0 head to head record in favor of Yeovil Town (1 draw).
Boreham Wood – Formation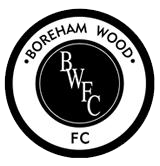 Boreham Wood
Substitutes
The manager Luke Garrard decided to play with the following team: T. Ashby-Hammond, J. Fyfield, D. Stephens, W. Evans, K. Smith, F. Raymond, J. Rees, S. Boden, G. Mafuta, D. Orsi and Jacob Mendy.
The home team had on the bench: M. Ricketts, T. Marsh, A. Clifton, D. Lewis and J. Comley.
Substitutions
Boreham Wood made 3 changes: G. Mafuta for M. Ricketts (39′), J. Rees for T. Marsh (58′) and S. Boden for A. Clifton (78′).
Wealdstone – Formation

Wealdstone
Substitutes
Stuart Maynard played with: S. Sargeant, J. Okimo, J. Mascoll, N. Tavares, C. Stevens, A. Dyer, J. Mundle-Smith, M. Buse, C. Fasanmade, A. Charles and J. Umerah.
They had on the bench: D. James-Taylor, M. Elito, I. Jackson, A. Marigliani and T. Shrowder.
Substitutions
Wealdstone made 3 changes: C. Fasanmade for J. Douglas (69′), M. Buse for M. Elito (70′) and J. Mascoll for I. Jackson (85′).
Results of the day
These are the results of the day in the National League.​