Shanghai SIPG conquers Guangzhou Evergrande 1-0 after Z. Liu scored just 1 goal (28′). Guangzhou Evergrande was decisively superior in terms of ball possession (61%).​
Zhang Linpeng missed a decisive penalty (90′). That would have allowed Guangzhou Evergrande to draw the match.​
The referee was Long Zhang with the collaboration of Xingfeng Li and Rongdi Tang. The 4th official was Kai He.
Match Statistics​
!

39

Ball Possession

61
Shots
3

Total

12

2

On Target

2

1

Off Target

10

0

Shots blocked

1
85

Attack

122

34

Dangerous attack

47

91

Ball safe​

109
0

Penalties

1

2

Corners

3

2

Off Sides

4
Fouls
12

Total

13

3

Yellow Cards

2

0

Double Yellow

0

0

Red Card

0
Other
Ball possession
Guangzhou Evergrande was in firm control of the ball 61% while Shanghai SIPG was struggling with a 39% ball possession.
Attitude and shots
Guangzhou Evergrande was putting more pressure with 47 dangerous attacks and 12 shots of which 2 were on target. Nevertheless, Shanghai SIPG was capable to find the solution to win this contest.​
Shanghai SIPG shot 3 times, 2 on target, 1 off target. On the other side, Guangzhou Evergrande shot 12 times, 2 on target, 10 off target.
Cards
Shanghai SIPG received 3 yellow cards (Yang Shiyuan, S. Li and M. Muzepper). On the other side, Guangzhou Evergrande received 2 yellow cards (S. Wu and Yan Dinghao).
Match Timeline
Zhurun Liu
(goal)
Lu Wenjun
28'
46'
Shilong Wang
- sub ->
Deng Hanwen
59'
Kaiyuan Tan
- sub ->
Li Xuepeng
Ablahan Haliq
- sub ->
Z. Liu
68'
Shenglong Li
- sub ->
A. Mooy
81'
Shiyuan Yang
- sub ->
Hu Jinghang
81'
Muzepper Mirahmetjan
- Yellow
90'
Linpeng Zhang
- missed penalty
90'
90'
Junhan Luo
- sub ->
X. Zhang
90'
Xingxian Li
- sub ->
J. Ling
Standings
After this contest, Shanghai SIPG will have 45 points to remain in the 4th place. Talking about the opposition, Guangzhou Evergrande will stay with 44 points to hold in the 5th place.
Next matches
Shanghai SIPG – Formation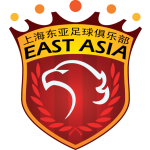 Shanghai SIPG
Substitutes
Shanghai SIPG started with a aggressive line-up (4-3-3).
The manager Ivan Leko decided to play with the following team: Junling Yan (6.2), Shenyuan Li (7.4), Guan He (7.0), Hai Yu (7.4), Wenjun Lyu (7.3), Aaron Mooy (6.9), Mirahmetjan Muzepper (6.8), Oscar (7.0), Huachen Zhang (6.2), Hu Jinghang (6.9) and Liu Zhurun (7.1).
The home team had on the bench: Wei Zhang (6.4), Jia Du, Huikang Cai, Huan Fu, Abraham Halik (6.7), Meng Nie, Yi Zhang, Wei Chen, Chen Chunxin, Shenglong Li (6.8) and Shiyuan Yang (6.7).
Shanghai SIPG could not rely on the presence of Haliq Ablahan (injured).
Substitutions
Shanghai SIPG made 4 changes: H. Zhang for Zhang Wei (58′), Z. Liu for Haliq Ablahan (68′), A. Mooy for Li Shenglong (81′) and Hu Jinghang for Yang Shiyuan (81′).
Best player: Hai Yu​
The player that probably impressed the most for Shanghai SIPG was Hai Yu even if he didn't score the decisive goal.
His rating is (7.4) with 55 passes (85% accurate) and 0 key passes. He was won 4 duels out of 6.
Guangzhou Evergrande – Formation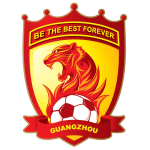 Guangzhou Evergrande
Substitutes
Guangzhou Evergrande started with a conservative line-up (4-5-1).
Zhiyu Liu played with: Shibo Liu (6.7), Hanwen Deng (6.4), Linpeng Zhang (6.5), Shaocong Wu (7.0), Xuepeng Li (7.0), Liyu Yang (6.3), Xiuwei Zhang (6.4), Dinghao Yan (7.5), Lisheng Liao (7.2), Yu Hou (7.0) and Ling Jie (6.3).
These were the players on the bench: Shilong Wang (6.8), Li Xingxian, Fang Mei, Yihao Zhong (7.1), Bowen Huang, Zhi Zheng, Weiguo Liu, Luo Junhan, Yang Dejiang and Kaiyuan Tan (6.6).
Substitutions
Guangzhou Evergrande made 5 changes: Deng Hanwen for S. Wang (46′), Hou Yu for Y. Zhong (46′), Li Xuepeng for K. Tan (59′), X. Zhang for Luo Junhan (90′) and J. Ling for Li Xingxian (90′).
Best player: Dinghao Yan​
As per our analysis, the most impressive player for Guangzhou Evergrande was Dinghao Yan.
His rating is (7.5) with 70 passes (81% accurate) and 2 key passes. He was won 4 duels out of 4. He performed 2 crosses.
Results of the day
These are the results of the day in the Super League.​