CáDIZ. Sevilla prevails over Cádiz 1-0 after L. Ocampos scored just 1 goal (58′). Sevilla was unquestionably better in terms of ball possession (75%) and that was among the factors of its victory.​
The match was played at the Estadio Nuevo Mirandilla stadium in Cádiz on Monday and it started at 9:15 pm local time. In front of 14,342 spectators.​ The referee was Javier Alberola Rojas with the support of Roberto Alonso Fernández and Juan José López Mir. The 4th official was Mateo Busquets Ferrer. The weather was cloudy. The temperature was cold at 10.1 degrees Celsius or 50.14 Fahrenheit. The humidity was 78%.​
Match Statistics​
Ball possession
Sevilla had a strong ball possession 75% while Cádiz was struggling with a 25% ball possession.
Attitude and shots
Sevilla was more aggressive with 90 dangerous attacks and 15 shots of which 4 were on target. This is one of the reasons why Sevilla won the match.​
Cádiz shot 8 times, 2 on target, 6 off target. On the other side, Sevilla shot 15 times, 4 on target, 11 off target.
Cards
Cádiz didn't receive any yellow card. On the other side, Sevilla received 1 yellow card (L. Augustinsson).
Match Timeline
55'
Karim Rekik
- sub ->
F. Reges
58'
Lucas Ocampos
(goal)
I. Rakitic
Isaac Carcelén
- sub ->
V. Chust
62'
Iván Alejo
- sub ->
J. Jonsson
62'
Sobrino
- sub ->
I. Chapela
77'
86'
Óliver Torres
- sub ->
Papu Gomez
Standings
After playing this match, Cádiz will stay with 14 points to hold in the 19th place. Talking about the opposition, Sevilla will have 41 points to sit in the 2nd place.
Next matches
In the next match in the La Liga, Cádiz will play away with Osasuna on the 9th of January with a 8-2 head to head statistic in favor of Osasuna (1 draw).
Sevilla will host Getafe on the 9th of January with a 17-13 head to head record in favor of Sevilla (4 draws).
Cádiz – Formation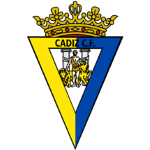 Cádiz
Substitutes
Cádiz started with a 4-2-3-1 line-up (4-2-3-1).
The manager Álvaro Cervera Díaz decided to play with the following team: Jeremías Ledesma (7.1), Carlos Akapo (7.6), Varazdat Haroyan (7.2), Víctor Chust (6.7), Alfonso Espino (7.4), Martín Calderón (6.7), Tomás Alarcón (7.0), Álvaro Negredo (7.2), Jens Jønsson (7.0), Ivan Chapela (6.7) and Milutin Osmajić (6.6).
The home team had on the bench: Álex Fernandez (6.2), Isaac Carcelén (6.3), Álvaro Jiménez, Álvaro Bastida, Rubén Sobrino (6.5), David Gil, Iván Alejo (6.8), Florin Andone (6.9) and Juan Flere.
Cádiz could not rely on the presence of I. Carcelen (injured).
Substitutions
Cádiz made 5 changes: M. Osmajic for F. Andone (55′), M. Calderon for A. Fernandez (55′), V. Chust for I. Carcelen (62′), J. Jonsson for I. Alejo (62′) and I. Chapela for R. Sobrino (77′).
Best player: Carlos Akapo​
The most impressive player for Cádiz was Carlos Akapo.
His rating is (7.6) with 28 passes (60% accurate) and 0 key passes. He was won 7 duels out of 10. He performed 1 cross.
Sevilla – Formation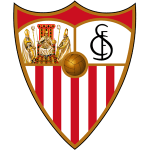 Sevilla
Substitutes
Sevilla started with a 3-1-4-2 line-up (3-1-4-2).
Julen Lopetegui Argote played with: Bono (7.1), Nemanja Gudelj (7.4), Diego Carlos (7.1), Marcos Acuña (7.7), Fernando (6.9), Lucas Ocampos (7.1), Joan Jordán (7.2), Ivan Rakitić (7.5), Ludwig Augustinsson (6.8), Iván Romero (6.4) and Alejandro Gómez (7.1).
The following players were sitting on the bench: Munir El Haddadi (7.1), Luismi Cruz, O. Idrissi, V. Fattore, M. Dmitrović, Óliver Torres (6.8), Juanlu, Karim Rekik (6.2), Óscar Rodríguez (7.0), Nacho Quintana and Javi Díaz.
Substitutions
Sevilla made 4 changes: F. Reges for K. Rekik (55′), I. Romero for M. El Haddadi (71′), Papu Gomez for O. Torres (86′) and L. Augustinsson for O. Rodriguez (86′).
Best player: Marcos Acuña​
Following our analysis, the most impressive player for Sevilla was Marcos Acuña even if he didn't score the decisive goal.
His rating is (7.7) with 87 passes (90% accurate) and 1 key pass. He was won 4 duels out of 7. He performed 10 crosses.
Results of the day
These are the results of the day in the La Liga.​