ADELAIDE. Adelaide United annihilates Wellington Phoenix 4-0 with goals of G. Blackwood (7′), C. Goodwin (54′ pen), C. Goodwin (69′ pen) and J. Lopez (80′).
The match was played at the Coopers Stadium stadium in Adelaide on Saturday and it started at 7:15 pm local time. The referee was Daniel Elder with the assistance of Matthew Cream and Henry Day. The 4th official was Daniel Cook. The weather was clear. The temperature was hot at 27.6 degrees Celsius or 81.75 Fahrenheit. The humidity was 41%.​
Match Statistics​
Shots
21

Total

10

10

On Target

3

11

Off Target

7

3

Shots blocked

1
75

Attack

123

55

Dangerous attack

44

136

Ball safe​

133
2

Penalties

0

5

Corners

5

2

Off Sides

4
Fouls
16

Total

12

5

Yellow Cards

3

0

Double Yellow

0

0

Red Card

0
Other
Ball possession
None of the teams had a clear upper hand in terms of ball possession. Adelaide United was in possession of the ball for 54% of the time vs. Wellington Phoenix that controlled the ball for 46% of the time.
Attitude and shots
Adelaide United was putting more pressure with 55 dangerous attacks and 21 shots of which 10 were on target. This is one of the reasons why Adelaide United won the match​.
Adelaide United shot 21 times, 10 on target, 11 off target. On the opposite side, Wellington Phoenix shot 10 times, 3 on target, 7 off target.
Cards
Adelaide United received 5 yellow cards (I. Sanchez, R. Kitto, J. Tratt, S. Mauk and J. Lopez). Regarding the opposition, Wellington Phoenix received 4 yellow cards (B. Waine, C. Lewis, and N. Pennington).
Match Timeline
George Blackwood
(goal)
C. Goodwin
7'
Steven Hall
- sub ->
J. Delianov
31'
46'
Nicholas Pennington
- sub ->
Callan Elliot
46'
Oskar van Hattum
- sub ->
Jaushua Sotirio
46'
Clayton Rhys Lewis
- Yellow
Yaya Dukuly
- sub ->
G. Blackwood
62'
69'
Louis Ferenc Puskas Fenton
- sub ->
J. McGarry
Joe Kato Caletti
- sub ->
Juande
73'
Louis D'Arrigo
- sub ->
Bernardo Oliveira
73'
73'
Nicholas Pennington
- Yellow
79'
Sam Sutton
- sub ->
J. Laws
Standings
After this encounter, Adelaide United will have 6 points to sit in the 7th place. Talking about the opposition, Wellington Phoenix will stay with 4 points like Perth Glory to hold in the 11th place.
Next matches
In the next match in the A-League, Adelaide United will host Brisbane Roar on the 30th of April with a 21-18 head to head statistic in favor of Adelaide United (10 draws).
Wellington Phoenix will play away agasint Melbourne Victory on the 29th of April with a 19-10 head to head record in favor of Melbourne Victory (9 draws).
Adelaide United – Formation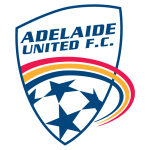 Adelaide United
Substitutes
Adelaide United started with a mid-fielder-oriented line-up (4-1-4-1).
The manager Thomas Veart decided to play with the following team: James Delianov (6.6), Javi López (7.8), Jacob Tratt (7.6), Michael Jakobsen (7.6), Ryan Kitto (8.0), Juande (7.3), Bernardo Oliveira (7.1), Isaías (7.5), Stefan Mauk (7.3), Craig Goodwin (9.9) and George Blackwood (7.1).
The home team had on the bench: Steven Hall (7.1), L. Barr, Yaya Dukuly (6.8), Joe Caletti (6.4), George Timotheou, A. Popovic and Louis D'Arrigo (6.2).
Adelaide United could not rely on the presence of S. Hall (injured).
Substitutions
Adelaide United made 4 changes: J. Delianov for S. Hall (31′), G. Blackwood for Y. Dukuly (62′), B. Oliveira for L. D'Arrigo (73′) and J. Juande for J. Caletti (73′).
Best player: Craig Goodwin​
The most impressive player for Adelaide United was Craig Goodwin.
His rating is (9.9) with 2 goals, 31 passes (93% accurate) and 7 key passes. He was won 4 duels out of 6. He performed 9 crosses.
Wellington Phoenix – Formation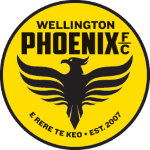 Wellington Phoenix
Substitutes
Wellington Phoenix started with a conservative line-up (4-4-2).
Ufuk Talay played with: Alex Paulsen (7.3), Callan Elliot (6.3), Tim Payne (6.4), Joshua Laws (6.2), James McGarry (6.1), Benjamin Old (6.8), Alex Rufer (6.8), Clayton Lewis (6.8), David Ball (6.0), Jaushua Sotirio (6.4) and Ben Waine (6.5).
These were the players on the bench: Finn Surman (6.2), Oskar van Hattum (6.4), Louis Fenton (5.7), Luka Pršo, H. Gray, Nicholas Pennington (6.3) and Sam Sutton (7.0).
Substitutions
Wellington Phoenix made 5 changes: A. Rufer for F. Surman (46′), J. Sotirio for O. van Hattum (46′), C. Elliot for N. Pennington (46′), J. McGarry for L. Fenton (69′) and J. Laws for S. Sutton (79′).
Best player: Alex Paulsen​
The player that probably impressed the most for Wellington Phoenix was the goalkeeper: Alex Paulsen. His rating is 7.33. He performed 7 saves.
Results of the day
These are the results of the day in the A-League.​