CANTON. Shenzhen tops Hebei CFFC 1-0 after K. Alan scored a penalty (55′). Shenzhen was much superior in terms of ball possession (67%) and that was among the factors of its victory.​
Chen Yunhua received a red card (48′)​. This red card was one of the reason why Hebei CFFC lost the match.
Kardec Alan squandered a penalty (52′) for Shenzhen.​
The match was played at the Yuexiushan Stadium stadium in Canton on Saturday and it started at 7:30 pm local time. The referee was Qi Xing with the collaboration of Dexin Wang and Rongdi Tang. The 4th official was Liying Wu. The weather was cloudy. The temperature was pleasant at 18 degrees Celsius or 64.35 Fahrenheit. The humidity was 55%.​
Match Statistics​
!

33

Ball Possession

67
Shots
5

Total

32

1

On Target

11

4

Off Target

21

3

Shots blocked

7
54

Attack

128

18

Dangerous attack

92

87

Ball safe​

78
0

Penalties

2

4

Corners

11

1

Off Sides

3
Fouls
17

Total

17

3

Yellow Cards

1

0

Double Yellow

0

1

Red Card

0
Other
Ball possession
Shenzhen had a superior ball possession 67% while Hebei CFFC was struggling with a 33% ball possession.
Attitude and shots
Shenzhen was more aggressive with 92 dangerous attacks and 32 shots of which 11 were on target. This is one of the reasons why Shenzhen won the match.​
Hebei CFFC shot 5 times, 1 on target, 4 off target. Talking about the opposition, Shenzhen shot 32 times, 11 on target, 21 off target.
Cards
Hebei CFFC received 3 yellow cards (Chen Yunhua, Wang Qiuming and Y. Bao). Talking about the opposition, Shenzhen received 1 yellow card (Y. Shinar).
(Hebei CFFC) was sent off after receiving a red card in the (48′).
Match Timeline
Wei Liao
- sub ->
Wang Qiuming
46'
61'
Yongpo Wang
- sub ->
J. Quintero
76'
Jiang Zhipeng
- sub ->
H. Mi
Xintao Song
- sub ->
D. Yao
78'
84'
Lin Gao
- sub ->
Kardec Alan
Standings
After this encounter, Hebei CFFC will stay with 25 points to sit in the 16th place. Talking about the opposition, Shenzhen will have 32 points to sit in the 9th place.
Next matches
In the next match in the Super League, Hebei CFFC will play away with Guangzhou R&F on the 4th of January with a 3-2 head to head stats in favor of Hebei CFFC (4 draws).
Shenzhen will host Beijing Guoan on the 4th of January with a 8-1 head to head stats in favor of Beijing Guoan (6 draws).
Hebei CFFC – Formation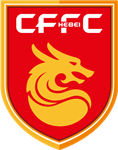 Hebei CFFC
Substitutes
Hebei CFFC started with a mid-fielder-oriented line-up (4-1-4-1).
The manager Jong-Boo Kim decided to play with the following team: Yaxiong Bao (8.4), Chen Yunhha (5.4), Yu Zhang (6.6), Samir Memisevic (7.6), Lin Cui (7.0), Qiuming Wang (6.8), Tianyuan Xu (6.6), Daogang Yao (6.2), Zhang Hui (6.6), Haifeng Ding (7.0) and Leonardo (6.2).
The home team had on the bench: Gang Feng, Song Xintao (6.6), Wenjun Jiang, Huaze Gao (6.8), Liao Wei (6.6), Pang Jiajun, Hongbo Yin, Zhang Wei, Quile Gong (6.5), Xuchen Yao, Rentian Hu and Yang Yixuan.
Substitutions
Hebei CFFC made 4 changes: Wang Qiuming for W. Liao (46′), T. Xu for Gao Huaze (46′), D. Yao for X. Song (78′) and L. Cui for Q. Gong (85′).
Best player: Yaxiong Bao​
The player that probably impressed the most for Hebei CFFC was the goalkeeper: Yaxiong Bao. His rating is 8.44. He saved 1 penalty. He performed 8 saves.
Shenzhen – Formation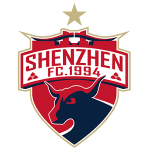 Shenzhen
Substitutes
Shenzhen started with a aggressive line-up (4-3-3).
José Carlos Granero Granero played with: Lu Zhang (7.1), Dalun Zheng (6.8), Xin Zhou (7.2), Shuai Pei (7.1), Haolun Mi (7.4), Yuanyi Li (6.7), Yuan Zhang (7.6), Tsun Dai (8.1), Juan Quintero (6.9), Alan Kardec (7.1) and Frank Acheampong (7.1).
These were the players on the bench: Chen Xiangyu, Yongpo Wang (7.4), Ke Sun, Zhipeng Jiang (7.0), Huang Ruifeng, Xu Haofeng (6.8), Zixiang Wang, Chen Guoliang, Wei Guo, Lin Gao (6.3) and Yeljan Shinar (6.4).
Substitutions
Shenzhen made 5 changes: Zheng Dalun for Y. Shinar (61′), J. Quintero for Wang Yongpo (61′), H. Mi for Jiang Zhipeng (76′), Kardec Alan for Gao Lin (84′) and F. Acheampong for H. Xu (84′).
Best player: Tsun Dai​
The most impressive player for Shenzhen was Tsun Dai even if he didn't score the decisive goal.
His rating is (8.1) with 44 passes (86% accurate) and 3 key passes. He was won 13 duels out of 18. He performed 5 crosses.
Results of the day
These are the results of the day in the Super League.​