Umm Salal prevails over Al Arabi with a 2-0 win with a goal from A. Issa (73′) and a goal from A. Hussein (90′). Al Arabi lost this match even if it was superior in terms of ball possession (57%).
The referee was Youssef Yaqoub Alsharshani with the support of Yousef Aref Al Shamari and Majid Hudaires Al-Shammari. The 4th official was Naser Aiysh Al Sawan.
Match Statistics​
Ball possession
Al Arabi was in firm control of the ball 57% while Umm Salal was struggling with a 43% ball possession.
Attitude and shots
Al Arabi was putting more pressure with 77 dangerous attacks and 11 shots of which 1 were on target. Anyhow, Umm Salal was able to find the solution to win this encounter.​
Al Arabi shot 11 times, 1 on target, 10 off target. On the other side, Umm Salal shot 5 times, 2 on target, 3 off target.
Cards
Al Arabi received 1 yellow card (A. Gunnarsson). On the opposite side, Umm Salal received 2 yellow cards (Isael and O. Yahya).
Match Timeline
17'
Isael da Silva Barbosa
- Yellow
Fahad Al-Abdulrahman
- sub ->
A. Marafee
42'
67'
Ismail Dahqani
- sub ->
A. Al Rashidi
73'
Abdulrahman Issa
(goal)
Isael
Abdulaziz Al Ansari
- sub ->
F. Esmaeili
82'
Standings
After this match, Al Arabi will stay with 20 points to sit in the 3rd place. Talking about the opposition, Umm Salal will have 15 points to sit in the 6th place.
Next matches
In the next match in the Premier League, Al Arabi will host Al Wakrah on the 4th of January with a 19-7 head to head statistic in favor of Al Arabi (6 draws).
Umm Salal will play away agasint Al Rayyan on the 4th of January with a 10-7 head to head in favor of Al Rayyan (15 draws).
Al Arabi – Formation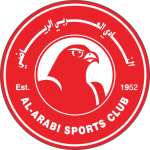 Al Arabi
Substitutes
The manager Younes Ali Rahmati decided to play with the following team: Mahmud Abunada, Hamid Ismaeil, A. Gunnarsson, Mohamed Sayyar, Abdullah Marafee, Ahmed Fathy, F. Esmaeili, Abdulrahman Fahmi Moustafa, Ahmed Suhail, Y. Msakni and A. Boupendza.
The home team had on the bench: Sataa Abdul Al Abbasi, Rami Suhali Ali, Fahad Al Abdulrahman, El Hashmi El Hussain, Jassem Abdulsallam, Abdullah Murisi, Mohamed Hamadato, Abdulaziz Al Ansari, Abdulrahman Anad, Louay Ashour, Abdulqadir Ilyas and Abdullah Hissein.
Substitutions
Al Arabi made 3 changes: A. Marafee for F. Al-Abdulrahman (42′), Abdelrahman Fahmi for A. Ilyas (67′) and F. Esmaeili for A. Al Ansari (82′).
Umm Salal – Formation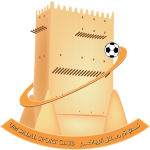 Umm Salal
Substitutes
Wesam Rizik Abdulmajid played with: Khalifa Ababacar, A. Abdennour, Omar Yahya, Abdulrahman Issa, Abdulrahman Faiz Al Rashidi, Khaled Al Zereiqi, M. Orkuma, Adel Al Sulimane, Isael, Aymen Hussein and Sayed Hassan Issa.
They had on the bench: Fahd Abdulqawi, Ismail Dahqani, Mukhtar Ali Mukhtar, Saoud Farhan Al-Anazi, Atef Mohamed Zaghbani, Sami Habib, Ali Ahmed Al Yazidi, Ibrahim Al-Kirby, Abdel Rahman Raafat Zaky and Abdallah Khaled Sheikh.
Substitutions
Umm Salal made only 1 change substituting A. Al Rashidi for I. Dahqani (67′)​.
Results of the day
These are the results of the day in the Premier League.​