KHOURIBGA. Khouribga topped FAR Rabat to win 2-1. T. Orebonye was the key for his team after scoring 2 goals. It was Khouribga to strike first with a goal of T. Orebonye at the 12′. Then it was a penalty in the 38′ minute to make things even for 1-1. Eventually, T. Orebonye gave the win to Khouribga in the 71′ minute with a goal scoring a double. FAR Rabat was much superior in terms of ball possession (64%).​
Khouribga remained in players after Y. Oggadi received a double yellow card in the 90′.
The match was played at the Stade du Phosphate stadium in Khouribga on Thursday and it started at 6:15 pm local time. The weather was clear. The temperature was pleasant at 16.3 degrees Celsius or 61.38 Fahrenheit. The humidity was 38%.​
Match Statistics​
Ball possession
FAR Rabat had a strong ball possession 64% while Khouribga was struggling with a 36% ball possession.
Attitude and shots
FAR Rabat was more aggressive with 59 dangerous attacks and 6 shots of which 2 were on target. Notwithstanding, Khouribga managed to find the solution to win this match.​
Khouribga shot 7 times, 2 on target, 5 off target. On the opposite side, FAR Rabat shot 6 times, 2 on target, 4 off target.
Cards
Khouribga received 1 yellow card (Y. Oggadi). On the other side, FAR Rabat received 1 yellow card (E. Imanishimwe).
Y. Oggadi (Khouribga) was sent off after receiving a second yellow card (90′).
Match Timeline
62'
Brahim Sabaouni
- sub ->
H. Moujahid
Najib El Mouatani
- sub ->
S. Grada
69'
Hamza El Fatouaki
- sub ->
M. Hajjar
69'
81'
Abdou Djamilou Atchabao
- sub ->
D. Borges
90'
Emmanuel Imanishimwe
- Yellow
Youssef Oggadi
(yellowred)
90'
Aymane El Aouani
- sub ->
K. Seakanyeng
90'
Standings
After playing this encounter, Khouribga will have 18 points like FUS Rabat and Youssoufia Berrechid to sit in the 11th place. Talking about the opposition, FAR Rabat will stay with 23 points like RSB Berkane, Riadi Salmi and Difaâ El Jadida to sit in the 4th place.
Next matches
Khouribga – Formation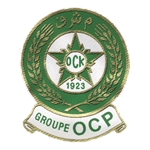 Khouribga
Substitutes
The manager Abdessamad Ouarrad decided to play with the following team: .
Substitutions
Khouribga made 4 changes: S. Grada for N. Mouatani (69′), M. Hajjar for H. El Fatouaki (69′), O. Haffari for H. Kalai (88′) and K. Seakanyeng for A. El Aouani (90′).
FAR Rabat – Formation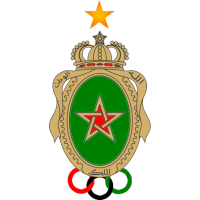 FAR Rabat
Substitutes
Sven Vandenbroeck played with: .
Substitutions
FAR Rabat made 3 changes: H. Moujahid for B. Sabaouni (62′), Z. Fati for N. Sadaoui (75′) and D. Borges for A. Atchabao (81′).
Results of the day
These are the results of the day in the Botola Pro.​