JIANGYIN. Tianjin Teda snatched a late win Chongqing Dangdai Lifan 1-0 after L. Songyi scored just 1 goal (90′). Tianjin Teda took advantage of its superior ball possession (59%).
The match was played at the Jiangyin Sports Park Stadium stadium in Jiangyin on Saturday and it started at 11:30 am local time. The referee was Zhe Wang assisted by Huifeng Wu and Fei Xi. The 4th official was Zhiliang Jia. The weather was clear. The temperature was freezing at -1.7 degrees Celsius or 28.98 Fahrenheit. The humidity was 41%.​
Match Statistics​
Shots
6

Total

11

1

On Target

4

5

Off Target

7

0

Shots blocked

2
91

Attack

131

30

Dangerous attack

59

85

Ball safe​

58
0

Penalties

0

0

Corners

5

1

Off Sides

3
Fouls
13

Total

19

1

Yellow Cards

3

0

Double Yellow

0

0

Red Card

0
Other
Ball possession
Tianjin Teda had a strong ball possession 59% while Chongqing Dangdai Lifan was struggling with a 41% ball possession.
Attitude and shots
Tianjin Teda was putting more pressure with 59 dangerous attacks and 11 shots of which 4 were on target. This is one of the reasons why Tianjin Teda won the contest.​
Chongqing Dangdai Lifan shot 6 times, 1 on target, 5 off target. Talking about the opposition, Tianjin Teda shot 11 times, 4 on target, 7 off target.
Cards
Chongqing Dangdai Lifan received 1 yellow card (Huang Xiyang). Talking about the opposition, Tianjin Teda received 3 yellow cards (Gao Jiarun, Y. Song and Ba Dun).
Match Timeline
Xiang Zhang
- sub ->
L. Liu
55'
Standings
After playing this match, Chongqing Dangdai Lifan will stay with 13 points to hold in the 14th place. On the other side, Tianjin Teda will have 14 points to hold in the 12th place.
Next matches
In the next match in the Super League, Chongqing Dangdai Lifan will play away against Dalian Professional on the 28th of December with a 2-0 head to head statistic in favor of Dalian Professional (3 draws).
Tianjin Teda will host Henan Jianye on the 28th of December with a 10-4 head to head record in favor of Tianjin Teda (12 draws).
Chongqing Dangdai Lifan – Formation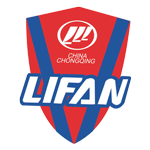 Chongqing Dangdai Lifan
Substitutes
Chongqing Dangdai Lifan started with a 5-4-1 line-up (5-4-1).
The manager Woe-Ryong Chang decided to play with the following team: Xiaofei Deng (6.5), Sun Xuelong (6.8), Shenglong Jiang (7.3), Wu Xu (7.4), Shuai Yang (7.4), Le Liu (6.5), Congyao Yin (6.9), Jie Chen (7.3), Xiyang Huang (7.1), Fernandinho (6.8) and Jin Feng (6.4).
The home team had on the bench: Zhang Xiang, Hu Xingyu, Pan Long, Baxtiyar Pezila, Zhang Xiang, Hao Luo, Qing Wu (6.3), Zhang Xingbo, Fan Weixiang, Honglin Dong, Kai Sun and Wen Tianpeng.
Substitutions
Chongqing Dangdai Lifan made 2 changes: L. Liu for X. Zhang (55′) and Xu Wu for Wu Qing (71′).
Best player: Shuai Yang​
The most impressive player for Chongqing Dangdai Lifan was Shuai Yang.
His rating is (7.4) with 56 passes (85% accurate) and 1 key pass. He was won 3 duels out of 5.
Tianjin Teda – Formation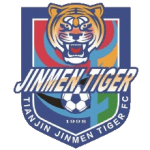 Tianjin Teda
Substitutes
Tianjin Teda started with a 5-3-2 line-up (5-3-2).
Genwei Yu played with: Jingqi Fang (7.0), Qian Yumiao (6.8), Jiarun Gao (7.0), Songyi Li (7.8), Song Yue (7.0), Jia'nan Wang (7.0), Yingjie Zhao (7.0), Marko Vejinović (7.4), Tong Zhou (7.6), Magno Cruz (7.1) and Yuanjie Su (7.1).
These were the players on the bench: Wangsong Tan, Yangyang Jin (6.2), Xie Weijun (6.7), Piao Taoyu, Dun Ba (6.6), Shi Yan (6.6), Jingxuan Lan, Kerui Chen (6.2), Shangkun Teng, Wanshun Yang, Zhenghao Wang and Tianyi Qiu.
Tianjin Teda could not rely on the presence of K. Chen (injured).
Substitutions
Tianjin Teda made 5 changes: Zhao Yingjie for Y. Shi (71′), M. Cruz for Ba Dun (71′), Y. Su for W. Xie (87′), Gao Jiarun for Jin Yangyang (87′) and Qian Yumiao for K. Chen (87′).
Best player: Songyi Li​
As per our analysis, the most impressive player for Tianjin Teda was Songyi Li.
His rating is (7.8) with 1 goal, 71 passes (94% accurate) and 0 key passes.
Results of the day
These are the results of the day in the Super League.​