DIBBA AL-FUJAIRAH. Al Urooba overcomes Emirates 4-2.
The match was played at the Al-Fujairah Stadium stadium in Dibba Al-Fujairah on Saturday and it started at 7:30 pm local time. The referee was Sultan Mohamed who had the assistance of Khamis Fayroz and Mohamed Hussain Darwish Ahmed Al maazmi. The 4th official was Ahmed Mussabah Mubarak.
Match Statistics​
Ball possession
No teams had a vastly superior advantage in terms of ball possession. Al Urooba was in possession of the ball for 51% of the time vs. Emirates that controlled the ball for 49% of the time.
Attitude and shots
Emirates was putting more pressure with 67 dangerous attacks and 15 shots of which 3 were on target. Notwithstanding, Al Urooba found a way to find the solution to win this match.​
Al Urooba shot 17 times, 7 on target, 10 off target. Talking about the opposition, Emirates shot 15 times, 3 on target, 12 off target.
Cards
Al Urooba didn't receive any yellow card. Talking about the opposition, Emirates received 2 yellow cards (J. Guede Gnadou and T. Sektioui).
Also, Emirates didn't finish the match with 11 players after A. Essa Juma (Emirates) was sent off after receiving a straight red card in the (88′).
Match Timeline
Said Obaid Juma Aal Abdulsalam
(goal)
A. Khamis
15'
Rédah Atassi
(goal)
A. Madan
61'
62'
Mohammed Zakaria Boulahia
- sub ->
Yousef Hazam
64'
Lithierry da Silva Neves
(goal)
Saeed Ali Rawahi
- sub ->
Eduwo Kingsley
85'
Standings
After playing this encounter, Al Urooba will have 7 points to remain in the 13th place. Talking about the opposition, Emirates will stay with 1 points to sit in the 14th place.
Next matches
In the next match in the Uae League, Al Urooba will play away with Al Wasl on the 30th of December with a 0-0 head to head.
Emirates will host Al Sharjah on the 31st of December with a 9-2 head to head statistic in favor of Al Sharjah (11 draws).
Al Urooba – Formation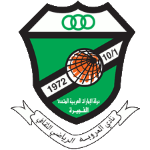 Al Urooba
Substitutes
The manager Fathi Labidi decided to play with the following team: Talal Khameis, Fawzi Fayez, R. Atassi, Ahmed Khamis Rabei, Ahmed Haboush, Ali Madan, Said Obaid, A. Kack, Khalid Yahya, Y. Olatunji and K. Eduwo.
The home team had on the bench: Faisal Khameis, Ahmed Al Hosani, Gianluca Muniz, Salem Al Rawahi, Saeed Ali, Yousuf Khalfan, Mohamed Mallahi, Anas Hassan and Ahmed Murad.
Substitutions
Al Urooba made 3 changes: K. Yahya for A. Moosa (67′), A. Madan for G. Muniz (74′) and K. Eduwo for S. A. Rawahi (85′).
Emirates – Formation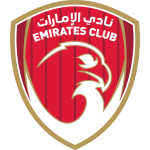 Emirates
Substitutes
Tarik Sektioui played with: Suhail Abdulla, Firas Saleh Alkhaseebi, Yousef Hazam, Ahmed Eisa, Ismael Khalid, Waleed Hussain, Abdulla Mohammed, W. Sabbar, Saeed Al Kaabi, J. Gnadou and Lithierry.
They had on the bench: Alyson Motta, Saif Aldera, Ahmed Mahmoud, Abdulla Almarzooqi, Z. Boulahia, Abdullah Malallah, P. Seyi, Yago and Sultan Qasem.
Substitutions
Emirates made only 1 change substituting A. Musa for A. Motta (85′)​.
Results of the day
These are the results of the day in the Uae League.​