MANCHA REAL. Mancha Real tops Granada 1-0 after J. Enrique scored just 1 goal (21′). Granada was surely better in terms of ball possession (63%).​
The match was played at the Estadio Polideportivo La Juventud stadium in Mancha Real. The referee was César Soto Grado with the assistance of Iker De Francisco Grijalba and Carlos Álvarez Fernández. The 4th official was José David Martínez Montalbán. The weather was cloudy. The temperature was cold at 8.6 degrees Celsius or 47.44 Fahrenheit. The humidity was 64%.​
Match Statistics​
!

37

Ball Possession

63
Shots
5

Total

16

2

On Target

6

3

Off Target

10

0

Shots blocked

6
62

Attack

85

17

Dangerous attack

74

70

Ball safe​

66
0

Penalties

0

1

Corners

9

1

Off Sides

2
Fouls
20

Total

6

4

Yellow Cards

1

0

Double Yellow

0

0

Red Card

0
Other
Ball possession
Granada had a superior ball possession 63% while Mancha Real was struggling with a 37% ball possession.
Attitude and shots
Granada was more aggressive with 74 dangerous attacks and 16 shots of which 6 were on target. Nonetheless, Mancha Real was capable to find the solution to win this match.​
Mancha Real shot 5 times, 2 on target, 3 off target. On the other side, Granada shot 16 times, 6 on target, 10 off target.
Cards
Mancha Real received 4 yellow cards (U. Arroyo, O. Quesada, R. Perez and J. M. Espinosa). On the opposite side, Granada received 1 yellow card (Monchu).
Match Timeline
José Enrique Rodríguez
(goal)
R. Perez
21'
Urko Arroyo Rivas
- Yellow
24'
Rafael Vega Pérez
- sub ->
U. Arroyo
59'
Óscar Quesada Martínez
- Yellow
66'
70'
Jorge Molina
- sub ->
A. Butzke
Carlos Jiménez Borrego
- sub ->
E. Campuzano
74'
Miguel Ángel Montes Cruz
- sub ->
Jose Enrique
74'
Miguel Villarejo de Castro
- sub ->
F. Gomez
86'
Pablo González Siles
- sub ->
P. Corral
87'
Juan Manuel Espinosa Valenzuela
- Yellow
90'
Standings
After this match, Mancha Real has points to occupy the 0th place in the standings. Regarding the opposition, Granada stays with points (0th).
Next matches
Mancha Real – Formation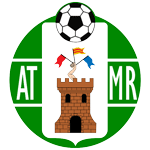 Mancha Real
Substitutes
Mancha Real started with a 4-2-3-1 line-up (4-2-3-1).
The manager Pedro José Bolaños del Pozo decided to play with the following team: Lopito (8.9), Raúl Pérez (7.8), Mauro Cabello (7.3), Jesús del Amo (6.8), Nando (7.6), Oscar Quesada Martinez (6.8), Juanma (6.5), Eduardo Campuzano (6.1), Urko Arroyo (6.1), Pedro Corral (6.4) and José Enrique (7.3).
The home team had on the bench: Sergio Muñoz, Carlos Jiménez (7.0), Miguel Villarejo (6.4), Mario Ordonez, Rafael Vega (6.4), Pablo González (6.2), Txaber Ajuriagoikoa, Alvaro Chumilla, Miguel Montes (6.7), Adrián Delgado and Juan Carlos González.
Substitutions
Mancha Real made 5 changes: U. Arroyo for Rafilla (59′), E. Campuzano for C. B. Jimenez (74′), Jose Enrique for M. Montes (74′), F. Gomez for M. Villarejo (86′) and P. Corral for P. Gonzalez Siles (87′).
Best player: Lopito​
Following our analysis, the most impressive player for Mancha Real was the goalkeeper: Lopito. His rating is 8.93. He performed 9 saves.
Granada – Formation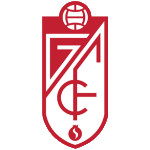 Granada
Substitutes
Granada started with a conservative line-up (4-4-2).
Robert Moreno played with: Aarón Escandell (6.6), Santiago Arias (7.2), Germán Sánchez (6.8), Raul Torrente Navarro (6.5), Luis Abram (6.4), Monchu (6.8), Yan Eteki (6.8), Isma Ruiz (6.9), Sergio Escudero (7.8), Adrián Butzke (6.1) and Carlos Bacca (7.2).
They had on the bench: Luis Maximiano, Pepe Sánchez, Quini, Carlos Neva, Darwin Machís (6.8), Ángel Montoro (7.1), Maxime Gonalons, Alberto Soro, Luis Milla (7.5), Luis Javier Suárez (6.4) and Jorge Molina (6.5).
Substitutions
Granada made 5 changes: I. Ruiz for D. Machis (46′), Monchu for L. Milla (46′), L. Abram for L. Suarez (46′), Y. Eteki for A. Montoro (64′) and A. Butzke for J. Molina (70′).
Best player: Sergio Escudero​
The player that probably impressed the most for Granada was Sergio Escudero.
His rating is (7.8) with 42 passes (85% accurate) and 2 key passes. He was won 11 duels out of 17. He performed 5 crosses.
Results of the day
These are the results of the day in the Copa Del Rey.​