AROUCA. Vizela had a easy win over Arouca. Vizela was just to good to grab a decisive 4-0 lead with Samu (9′), A. Ba (16′), G. Schettine (18′) and G. Schettine (38′). Arouca reduced the distance with a goal (56′) by A. Bukia, but there was not much to do for them. Arouca lost this match even if it was superior in terms of ball possession (57%).
The match was played at the Estádio Municipal de Arouca stadium in Arouca on Monday and it started at 8:15 pm local time. The referee was Tiago Bruno Lopes Martins with the collaboration of Hugo André Pires Ribeiro and José António Gonçalves Luzia. The 4th official was Hélder Carvalho. The weather was cloudy. The temperature was hot at 25 degrees Celsius or 76.93 Fahrenheit. The humidity was 93%.​
Match Statistics​
Ball possession
Arouca was in firm control of the ball 57% while Vizela was struggling with a 43% ball possession.
Attitude and shots
Arouca was more pushing with 78 dangerous attacks and 16 shots of which 2 were on target. Notwithstanding, Vizela managed to find the solution to win this match.​
Arouca shot 16 times, 2 on target, 14 off target. On the other side, Vizela shot 11 times, 6 on target, 5 off target.
Cards
Arouca received 2 yellow cards (A. Silva and T. Araujo). On the opposite side, Vizela received 4 yellow cards (H. Zagbayou, R. Ofori, K. Kouao and G. Schettine).
Match Timeline
Mateus Quaresma
- sub ->
L. Silva
46'
André Bukia
(goal)
A. Silva
56'
69'
Nuno Moreira
- sub ->
K. Zohi
90'
Alex Méndez
- sub ->
K. Bondoso
Standings
After playing this match, Arouca will stay with 13 points like Vizela to hold in the 11th place. Talking about the opposition, Vizela will have 13 points like Arouca to remain in the 10th place.
Next matches
In the next match in the Primeira Liga, Arouca will play away with Portimonense on the 18th of December with a 0-0 head to head.
Vizela will host Porto on the 19th of December with a 0-0 head to head statistic.
Arouca – Formation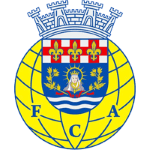 Arouca
Substitutes
Arouca started with a 4-2-3-1 line-up (4-2-3-1).
The manager Armando Evangelista Macedo Freitas decided to play with the following team: Norbert Haymamba (5.1), Thales (6.8), João Basso (6.6), Abdoulaye Ba (5.5), Tiago Esgaio (6.4), Kouassi Eboue (6.1), Leandro Silva (6.7), André Bukia (6.8), Omri Altman (7.1), Arsénio Nunes (6.4) and André Silva (7.1).
The home team had on the bench: Gastón Campi, Oday Dabbagh (6.2), Pité (7.1), Adílio, Marco Soares, Antony Alves (6.6), Mateus Quaresma (7.3), Tiago Araújo (6.2) and Emilijus Zubas.
Substitutions
Arouca made 5 changes: O. Altman for Pite (46′), L. Silva for Quaresma (46′), A. Ba for O. Dabbagh (46′), Arsenio for A. Alves Santos (71′) and A. Silva for T. Araujo (82′).
Best player: Mateus Quaresma​
Following our analysis, the most impressive player for Arouca was Mateus Quaresma.
His rating is (7.3) with 32 passes (84% accurate) and 1 key pass. He was won 4 duels out of 4. He performed 3 crosses.
His performance was remarkable also because he started the match from the bench before entering the filed in the 46′.
Vizela – Formation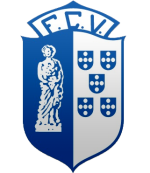 Vizela
Substitutes
Vizela started with a aggressive line-up (4-3-3).
Álvaro Adriano Teixeira Pacheco played with: Charles (6.6), Koffi Kouao (6.6), Bruno Wilson (7.2), Mohamed Aidara (6.3), Richard Ofori (7.0), Hugues Evrard (7.3), Marcos Paulo (6.6), Samu (8.1), Kiko Bondoso (7.2), Guilherme Schettine (8.3) and Kevin Zohi (7.1).
These were the players on the bench: Cassiano (6.7), Kiki Afonso (6.6), Pedro Silva, Alex Méndez, Francis Cann, Igor Julião, Tomás Silva, Raphael Guzzo (6.3) and Nuno Moreira (6.7).
Vizela could not rely on the presence of R. Guzzo (injured).
Substitutions
Vizela made 5 changes: H. Zagbayou for R. Guzzo (33′), R. Ofori for Kiki (46′), G. Schettine for Cassiano (69′), K. Zohi for N. Moreira (69′) and K. Bondoso for A. Mendez (90′).
Best player: Guilherme Schettine​
As per our analysis, the most impressive player for Vizela was Guilherme Schettine.
His rating is (8.3) with 2 goals, 14 passes (64% accurate) and 1 key pass. He was won 3 duels out of 12. He performed 1 cross.
Results of the day
These are the results of the day in the Primeira Liga.​