PORTO ALEGRE. Grêmio had a close win over Atlético Mineiro. Atlético Mineiro was unquestionably better in terms of ball possession (62%).​
M. Borja didn't score a penalty (86′) for Grêmio.​
The match was played at the Grêmio Arena stadium in Porto Alegre on Thursday and it started at 10:30 pm local time. The referee was Raphael Claus with the help of Fabricio Vilarinho Da Silva and Daniel Luis Marques. The 4th official was Luiz Flavio De Oliveira. The weather was clear. The temperature was pleasant at 18.8 degrees Celsius or 65.89 Fahrenheit. The humidity was 76%.​
Match Statistics​
!

38

Ball Possession

62
Shots
6

Total

13

4

On Target

7

2

Off Target

6

1

Shots blocked

5
76

Attack

93

36

Dangerous attack

40

73

Ball safe​

85
1

Penalties

0

3

Corners

9
Fouls
15

Total

11

3

Yellow Cards

1

0

Double Yellow

0

0

Red Card

0
Other
Ball possession
Atlético Mineiro was in firm control of the ball 62% while Grêmio was struggling with a 38% ball possession.
Attitude and shots
Atlético Mineiro was putting more pressure with 40 dangerous attacks and 13 shots of which 7 were on target. Anyway, Grêmio found a way to find the solution to win this match.​
Grêmio shot 6 times, 4 on target, 2 off target. Talking about the opposition, Atlético Mineiro shot 13 times, 7 on target, 6 off target.
Cards
Grêmio received 3 yellow cards (T. Santos, D. Costa and D. Barbosa Mendanha). On the other side, Atlético Mineiro received 1 yellow card (D. Borrero).
Match Timeline
35'
Eduardo Vargas
(goal)
C. Goncalves
68'
Felipe Felicio Silva Reis
- sub ->
Eduardo
Jhonata Robert Alves da Silva
- sub ->
J. Campaz
75'
Standings
After this contest, Grêmio will have 43 points like Bahia to sit in the 17th place. On the opposite side, Atlético Mineiro will stay with 84 points to sit in the 1st place.
Next matches
Grêmio – Formation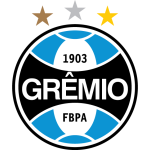 Grêmio
Substitutes
Grêmio adopted the 4-2-3-1 line-up (4-2-3-1).
The manager Vágner Carmo Mancini decided to play with the following team: Gabriel Grando (6.4), Rafinha (6.4), Ruan (6.1), Rodrigues (6.8), Diogo Barbosa (6.3), Thiago Santos (6.5), Lucas Silva (6.6), Douglas Costa (6.5), Jaminton Campaz (6.5), Ferreira (6.2) and Diego Souza (9.1).
The home team had on the bench: Brenno, Vanderson, Fernando Henrique, Mathias Villasanti, Bruno Cortez, Sarará, Diego Churin, Alisson, Jhonata Robert (7.2), Miguel Borja (6.0), Darlan and Victor Bobsin.
Substitutions
Grêmio made 2 changes: D. Souza for M. Borja (75′) and J. Campaz for Jhonata Robert (75′).
Best player: Diego Souza​
As per our analysis, the most impressive player for Grêmio was Diego Souza.
His rating is (9.1) with 2 goals, 16 passes (75% accurate) and 1 key pass. He was won 5 duels out of 7. He performed 1 cross.
Atlético Mineiro – Formation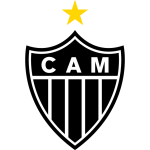 Atlético Mineiro
Substitutes
Also Atlético Mineiro adopted the 4-2-3-1 line-up (4-2-3-1).
Alexi Stival played with: Rafael (5.4), Guga (6.8), Nathan Silva (6.0), Micael (6.3), Dodô (7.2), Calebe (7.5), Tchê Tchê (6.3), Dylan Borrero (7.1), Eduardo Vargas (6.8), Jefferson Savarino (6.3) and Eduardo Sasha (6.8).
These were the players on the bench: Rômulo, Felipe Felicio (6.4), Alan Franco (6.6), Neto (5.5), Sávio, Rubens, Jean Carlos Batista, Hyoran (7.4) and Echaporã.
Atlético Mineiro could not rely on the presence of A. Franco (injured).
Substitutions
Atlético Mineiro made 5 changes: Eduardo for F. Felicio (68′), D. Borrero for Hyoran (68′), C. Goncalves for A. Franco (77′), Tche Tche for A. Neto (77′) and J. Savarino for Savio (87′).
Best player: Calebe​
The player that probably impressed the most for Atlético Mineiro was Calebe.
His rating is (7.5) with 63 passes (90% accurate) and 3 key passes. He was won 8 duels out of 14. He performed 2 crosses.
Results of the day
These are the results of the day in the Serie A.​