BARUERI. Palmeiras defeats Ceará 1-0 after K. Macedo scored just 1 goal (42′). Ceará was definitely superior in terms of ball possession (68%).​
The match was played at the Arena Barueri stadium in Barueri on Thursday and it started at 10:30 pm local time. The referee was Savio Pereira Sampaio with the help of Daniel Henrique da Silva Andrade and Jose Reinaldo do Nascimento Júnior. The 4th official was Vinicius Furlan. The weather was clear. The temperature was pleasant at 16.8 degrees Celsius or 62.15 Fahrenheit. The humidity was 98%.​
Match Statistics​
Ball possession
Ceará had a strong ball possession 68% while Palmeiras was struggling with a 32% ball possession.
Attitude and shots
Ceará was putting more pressure with 80 dangerous attacks and 30 shots of which 7 were on target. Anyway, Palmeiras found a way to find the solution to win this match.​
Palmeiras shot 13 times, 2 on target, 11 off target. On the opposite side, Ceará shot 30 times, 7 on target, 23 off target.
Cards
Palmeiras received 2 yellow cards (V. h. Ferreira Oliveira and G. Silva). On the opposite side, Ceará didn't receive any yellow card.
Match Timeline
Vitor Hugo Ferreira Oliveira
- Yellow
55'
Jhonatan dos Santos Rosa
- sub ->
K. Macedo
56'
Lucas Breno Sena Lima
- sub ->
Vanderlan
90'
Yago Santos de Andrade
- sub ->
V. h. Ferreira Oliveira
90'
Standings
After playing this encounter, Palmeiras will have 66 points to remain in the 3rd place. Talking about the opposition, Ceará will stay with 50 points like Santos to hold in the 11th place.
Next matches
Palmeiras – Formation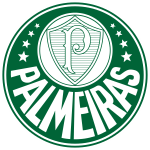 Palmeiras
Substitutes
Palmeiras started with a 3-4-1-2 line-up (3-4-1-2).
The manager Abel Fernando Moreira Ferreira decided to play with the following team: Vinicius Silvestre (9.0), Michel (7.3), Kaiky Naves (8.5), Lucas Freitas (7.4), Gustavo Garcia (6.8), Matheus Fernandes (6.5), Fabinho (7.1), Vanderlan (6.6), Giovani (7.3), Vitor Hugo (7.4) and Kevin Macedo (7.2).
The home team had on the bench: Lucas Sena, Kaique, Pedro Bicalho (6.4), Jhonatan (6.3), Gabriel Silva (6.8), Mateus Oliveira and Yago Santos.
Palmeiras could not rely on the presence of P. Bicalho (injured).
Substitutions
Palmeiras made 5 changes: K. Macedo for J. dos Santos Rosa (56′), G. Henrique for G. Silva (67′), M. Fernandes for P. Bicalho (67′), Vanderlan for Lucas Lima (90′) and V. h. Ferreira Oliveira for Y. Andrade (90′).
Best player: Vinicius Silvestre​
The player that probably impressed the most for Palmeiras was the goalkeeper: Vinicius Silvestre. His rating is 9.02. He performed 7 saves.
Ceará – Formation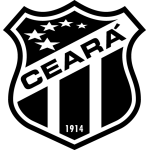 Ceará
Substitutes
Ceará started with a 4-2-3-1 line-up (4-2-3-1).
Tiago Retzalff Nunes played with: João Ricardo (6.2), Igor (6.8), Messias (7.1), Klaus (7.1), Kelvyn (7.4), Fernando Sobral (7.4), Fabinho (7.0), Stiven Mendoza (6.9), Vina (8.0), Lima (6.8) and Yony González (6.6).
The following players were sitting on the bench: Jorginho (7.3), Cléber (6.8), Marlon (7.6), Geovane (6.3), Gabriel Lacerda, Rick (6.9), Willian Oliveira, William Oliveira, Airton, Richard, Vítor Jacaré and Gabriel Santos.
Substitutions
Ceará made 5 changes: Fabinho for Marlon Adriano (46′), S. Mendoza for R. Jhonatan (70′), Igor for Jorginho (78′), Fernando Sobral for G. da Silva (82′) and V. Lima for Cleber (85′).
Best player: Vina​
The most impressive player for Ceará was Vina.
His rating is (8.0) with 46 passes (80% accurate) and 8 key passes. He was won 1 duel out of 7. He performed 12 crosses.
Results of the day
These are the results of the day in the Serie A.​