KROPYVNYTSKYI. Inhulets beat Desna to win 2-1. It was Inhulets to strike first with a goal of D. Pospelov at the 34′. Then P. Polegenko scored again for Inhulets in the 47′ minute with a goal. Eventually, M. Degtyarov reduced the distance for Desna with a goal. Eventually, that was it, and the result remained 2-1.​
Inhulets remained with 10 players after Y. Opanasenko received a double yellow card in the 85′.
The match was played at the Stadion Zirka stadium in Kropyvnytskyi on Friday and it started at 7:30 pm local time. The referee was Andriy Kovalenko with the collaboration of Volodymyr Dumenko and Volodymyr Zhurybida. The 4th official was Maksim Kozyryatskiy. The weather was cloudy. The temperature was cold at 7.5 degrees Celsius or 45.52 Fahrenheit. The humidity was 91%.​
Match Statistics​
Ball possession
Inhulets had a superior ball possession 55% while Desna was struggling with a 45% ball possession.
Attitude and shots
Desna was more pushing with 99 dangerous attacks and 11 shots of which 3 were on target. Nevertheless, Inhulets was capable to find the solution to win this match.​
Inhulets shot 8 times, 2 on target, 6 off target. Regarding the opposition, Desna shot 11 times, 3 on target, 8 off target.
Cards
Inhulets received 3 yellow cards (I. Kovalenko, Y. Opanasenko and ). Regarding the opposition, Desna received 3 yellow cards (M. Degtyarov, Y. Selin and O. Safronov).
Y. Opanasenko (Inhulets) was sent off after receiving a second yellow card (85′).
Match Timeline
Dmytro Pospelov
(goal)
P. Polegenko
34'
56'
Maksym Degtyarev
(goal)
P. Budkivsky
75'
Ilya Shevtsov
- sub ->
D. Bezborodko
Artem Smoliakov
- sub ->
I. Kovalenko
83'
Andriy Korobenko
- sub ->
O. Kozak
87'
Standings
After this contest, Inhulets will have 13 points to sit in the 14th place. On the opposite side, Desna will stay with 25 points to sit in the 7th place.
Next matches
Inhulets – Formation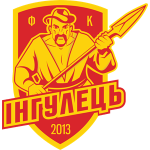 Inhulets
Substitutes
Inhulets started with a conservative line-up (4-5-1).
The manager Sergiy Lavrynenko decided to play with the following team: Bogdan Shust, Pavlo Polehenko, Dmytro Pospelov, Mohamed Ali Ben Salem, Yevhen Opanasenko, Ilya Kovalenko, Yevgen Zaporoshets, Mykhaylo Shyshka, Vladislav Lupashko, Oleksandr Kozak and Micheal Stephen.
The home team had on the bench: Yevgen Galchuk, Vitali Pavlov, Mladen Bartulovic, Ivan Golovkin, Andriy Korobenko, Vladyslav Sharay, Andriy Yakimiv, Mykhailo Plokhotniuk and Artem Hennadiiovych Smoliakov.
Substitutions
Inhulets made 2 changes: I. Kovalenko for A. Smolyakov (83′) and O. Kozak for A. Korobenko (87′).
Desna – Formation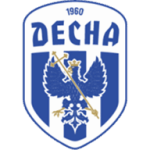 Desna
Substitutes
Desna started with a 4-2-3-1 line-up (4-2-3-1).
Oleksandr Ryabokon played with: Roman Mysak, Taras Zaviysky, Oleksandr Safronov, Yevhen Selin, Sergiy Bolbat, Yevgeniy Tsymbalyuk, Levan Arveladze, Vikentii Voloshyn, Vladlen Yurchenko, Denys Bezborodko and Maksym Degtyarev.
They had on the bench: Igor Lytovka, Oleksii Kovtun, Oleksandr Masalov, Vadim Zhuk, Evgeni Belich, Egor Kartushov, Pylyp Budkivskyi, Denys Demyanenko and Illia Shevtsov.
Substitutions
Desna made 3 changes: Y. Tsymbalyuk for P. Budkivsky (46′), L. Arveladze for Y. Kartushov (69′) and D. Bezborodko for I. Shevtsov (75′).
Results of the day
These are the results of the day in the Premier League.​