BAMBOLIM. Hyderabad tops Bengaluru 1-0 after B. Ogbeche scored just 1 goal (7′). Bengaluru lost this match even if it was better in terms of ball possession (56%).
The match was played at the GMC Stadium stadium in Bambolim on Wednesday and it started at 7:30 pm local time. The weather was clear. The temperature was hot at 27 degrees Celsius or 80.6 Fahrenheit. The humidity was 78%.​
Match Statistics​
Ball possession
Bengaluru was in firm control of the ball 56% while Hyderabad was struggling with a 44% ball possession.
Attitude and shots
Bengaluru had a more offensive attitude with 63 dangerous attacks and 9 shots of which 5 were on target. Still, Hyderabad managed to find the solution to win this match.​
Hyderabad shot 10 times, 2 on target, 8 off target. On the other side, Bengaluru shot 9 times, 5 on target, 4 off target.
Cards
Hyderabad received 1 yellow card (A. Jadhav). Talking about the opposition, Bengaluru received 2 yellow cards (R. Singh and S. Wangjam).
Match Timeline
Bartholomew Ogbeche
(goal)
A. Mishra
7'
Joel Chianese
- sub ->
J. Siverio Toro
67'
78'
Parag Shrivas
- sub ->
A. Kuruniyan
Aaren D'Silva
- sub ->
N. Poojari
87'
Eduardo García Martín
- sub ->
Juanan
87'
Sahil Tavora
- sub ->
S. Chakrabarti
87'
89'
Sivasakthi Narayanan
- sub ->
S. Wangjam
Standings
After this encounter, Hyderabad will have 7 points like Chennaiyin to hold in the 3rd place. On the other side, Bengaluru will stay with 4 points like NorthEast United to sit in the 9th place.
Next matches
In the next match in the Indian Super League, Hyderabad will host NorthEast United on the 13th of December with a 2-1 head to head statistic in favor of Hyderabad (1 draw).
Bengaluru will play away agasint Goa on the 11th of December with a 4-2 head to head statistic in favor of Bengaluru (3 draws).
Hyderabad – Formation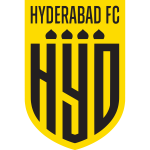 Hyderabad
Substitutes
Hyderabad started with a 4-2-3-1 line-up (4-2-3-1).
The manager Manuel Márquez Roca decided to play with the following team: Laxmikant Kattimani (6.9), Ashish Rai (7.4), Chinglensana Singh Konsham (7.0), Juanan (6.9), Akash Mishra (7.4), Souvik Chakraborty (6.8), João Victor (6.7), Nikhil Poojary (6.6), Bartholomew Ogbeche (8.0), Rohit Danu (6.7) and Javier Siverio (7.1).
The home team had on the bench: N. Dorjee, P. Singh, Sahil Tavora, Joel Chianese (6.6), H. Sharma, Aaren D'Silva, Aniket Jadhav (6.2), G. Singh and Edu Garcia.
Substitutions
Hyderabad made 5 changes: J. Siverio Toro for J. Chianese (67′), R. Danu for A. Jadhav (71′), N. Poojari for A. D'Silva (87′), Juanan for E. Garcia (87′) and S. Chakrabarti for S. Tavora (87′).
Best player: Bartholomew Ogbeche​
The player that probably impressed the most for Hyderabad was Bartholomew Ogbeche.
His rating is (8.0) with 1 goal, 25 passes (72% accurate) and 4 key passes. He was won 9 duels out of 19.
Bengaluru – Formation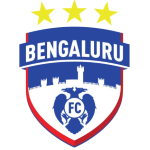 Bengaluru
Substitutes
Bengaluru started with a aggressive line-up (4-3-3).
Marco Pezzaiuoli played with: Gurpreet Singh Sandhu (6.4), Roshan Singh (6.5), Pratik Chowdhary (6.4), Alan Costa (6.8), Muhammed Ashique Kuruniyan (6.4), Suresh Wangjam Singh (7.0), Bruno Ramires (7.3), Jayesh Rane (5.9), Edmund Lalrindika (6.4), Cleiton Silva (7.4) and Sunil Chhetri (7.0).
These were the players on the bench: Parag Srivas (6.6), Danish Farooq Bhat (6.9), S. Padattil, A. Kumar, B. Singh, D. Lyngdoh, Sivasakthi Narayanan, W. Muirang and R. Kumar.
Substitutions
Bengaluru made 3 changes: E. Lalrindika for D. Farooq Bhat (35′), A. Kuruniyan for P. S. Shrivas (78′) and S. Wangjam for S. Narayanan (89′).
Best player: Cleiton Silva​
As per our analysis, the most impressive player for Bengaluru was Cleiton Silva.
His rating is (7.4) with 32 passes (71% accurate) and 2 key passes. He was won 3 duels out of 8. He performed 9 crosses.
Results of the day
These are the results of the day in the Indian Super League.​