ALEKSANDRIYA. Zorya beats Oleksandria 1-0 after M. Imerekov scored just 1 goal (16′).
The match was played at the KSK Nika stadium in Aleksandriya on Monday and it started at 7:30 pm local time. The referee was Kateryna Monzul with the collaboration of Svitlana Grushko and Maryna Striletska. The 4th official was Anastasiia Romanyuk. The weather was cloudy. The temperature was cold at 9.5 degrees Celsius or 49.08 Fahrenheit. The humidity was 69%.​
Match Statistics​
Shots
5

Total

4

1

On Target

1

4

Off Target

3

0

Shots blocked

0
104

Attack

99

83

Dangerous attack

65

0

Ball safe​

0
0

Penalties

0

6

Corners

4

2

Off Sides

1
Fouls
13

Total

12

2

Yellow Cards

2

0

Double Yellow

0

0

Red Card

0
Other
Ball possession
There was not much difference in terms of ball possession. Oleksandria was in possession of the ball for 51% of the time vs. Zorya that controlled the ball for 49% of the time.
Attitude and shots
Oleksandria was was putting more pressure with 83 dangerous attacks and 5 shots of which 1 were on target. Anyway, Zorya managed to find the solution to win this contest.​
Oleksandria shot 5 times, 1 on target, 4 off target. On the other side, Zorya shot 4 times, 1 on target, 3 off target.
Cards
Oleksandria received 2 yellow cards (M. Tretyakov and K. Dryshlyuk). On the other side, Zorya received 2 yellow cards (A. Sayyadmanesh and Juninho).
Match Timeline
68'
Igor Kyryukhantsev
- sub ->
D. Ustymenko
Yurii Kopyna
- sub ->
I. Kalyuzhny
83'
Standings
After this contest, Oleksandria will stay with 23 points to remain in the 7th place. On the other side, Zorya will have 32 points to sit in the 4th place.
Next matches
In the next match in the Premier League, Oleksandria will host Minai on the 5th of December with a 2-1 head to head statistic in favor of Minai (0 draws).
Zorya will host Inhulets on the 5th of December with a 4-0 head to head record in favor of Zorya (2 draws).
Oleksandria – Formation
Oleksandria
Substitutes
Oleksandria started with a mid-fielder-oriented line-up (4-1-4-1).
The manager Yury Gura decided to play with the following team: Oleg Bilyk, Denys Miroshnichenko, Kaspars Dubra, Vladyslav Babohlo, Andrei Tsurikov, Oleksandr Demchenko, Oleg Kozhushko, Ivan Kalyuzhny, Kyrylo Dryshlyuk, Maksym Tretyakov and Denys Ustymenko.
The home team had on the bench: Hlib Buhal, Ihor Kyriukhantsev, Oleksandr Melnyk, Yurii Kopyna, Claudio Spinelli, Volodymyr Odariuk, Andrey Novikov and Valentyn Gorokh.
Substitutions
Oleksandria made 5 changes: O. Demchenko for C. Spinelli (46′), M. Tretyakov for V. Odaryuk (59′), D. Ustymenko for I. Kiryukhantsev (68′), O. Kozhushko for A. Novikov (83′) and I. Kalyuzhny for Y. Kopyna (83′).
Zorya – Formation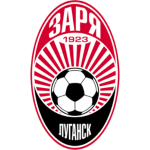 Zorya
Substitutes
Zorya started with a aggressive line-up (4-3-3).
Viktor Skripnik played with: Dmytro Matsapura, Denis Favorov, Vitali Vernydub, Maksym Imerekov, Reis Rodriguez Leovigildo Junior, Serhii Buletsa, Lovro Cvek, Egor Nazaryna, Allahyar Sayyadmanesh, Shahab Zahedi and Oleksandr Gladkiy.
They had on the bench: Anton Zhylkin, Denys Nahnoinyi, Agron Rufati, Ihor Snurnitsyn, Akhmed Alibekov, Cristian, Raymond Owusu, Artem Gromov and Maxim Smiyan.
Substitutions
Zorya made 2 changes: S. Zahedi for A. Gromov (80′) and S. Buletsa for C. D. Dal Bello Fagundes (80′).
Results of the day
These are the results of the day in the Premier League.​