ODESSA. Desna overcomes Chornomorets 1-0 after A. Totovytsky scored just 1 goal (27′).
The match was played at the Stadion Chornomorets stadium in Odessa on Saturday and it started at 5:00 pm local time. The referee was Igor Paskhal assisted by Volodymyr Shlanchak and Taras Chopilko. The 4th official was Oleksandr Solovyan. The weather was clear. The temperature was cold at 10 degrees Celsius or 49.93 Fahrenheit. The humidity was 93%.​
Match Statistics​
Shots
13

Total

12

4

On Target

9

9

Off Target

3

0

Shots blocked

0
88

Attack

79

79

Dangerous attack

63

0

Ball safe​

0
0

Penalties

0

7

Corners

9

2

Off Sides

2
Fouls
13

Total

9

5

Yellow Cards

1

0

Double Yellow

0

0

Red Card

0
Other
Ball possession
Desna had a superior ball possession 55% while Chornomorets was struggling with a 45% ball possession.
Attitude and shots
Chornomorets was was putting more pressure with 79 dangerous attacks and 13 shots of which 4 were on target. Nonetheless, Desna was capable to find the solution to win this match.​
Chornomorets shot 13 times, 4 on target, 9 off target. Regarding the opposition, Desna shot 12 times, 9 on target, 3 off target.
Cards
Chornomorets received 5 yellow cards (V. Vanat, B. Vachiberadze, R. Vantukh, V. Dubko and Y. Isaenko). Talking about the opposition, Desna received 1 yellow card (S. Bolbat).
Match Timeline
46'
Levan Arveladze
- sub ->
V. Voloshyn
71'
Maksym Degtyarev
- sub ->
P. Budkivsky
Serhiy Kravchenko
- sub ->
B. Vachiberadze
81'
Standings
After playing this match, Chornomorets will stay with 11 points to hold in the 14th place. On the opposite side, Desna will have 24 points to hold in the 6th place.
Next matches
In the next match in the Premier League, Chornomorets will play away against Dnipro-1 on the 6th of December with a 1-0 head to head statistic in favor of Dnipro-1 (0 draws).
Desna will host Mariupol on the 5th of December with a 7-1 head to head statistic in favor of Desna (0 draws).
Chornomorets – Formation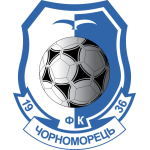 Chornomorets
Substitutes
Chornomorets started with a mid-fielder-oriented line-up (4-1-4-1).
The manager Yurii Moroz decided to play with the following team: Vladyslav Kucheruk, Illia Putria, Mykola Mykhailenko, Kristian Bilovar, Roman Vantukh, Beka Vachiberadze, Giorgi Tsitaishvili, Yevhenii Smyrnyi, Mohammed Kadiri, Artur Avagimian and Vladyslav Vanat.
The home team had on the bench: Danylo Varakuta, Valery Dubko, Denys Kuzyk, Bohdan Biloshevskyi, Maksym Bragaru, Sergiy Kravchenko, Yevhenii Isaienko, Vladyslav Bugay and Yurii Tlumak.
Substitutions
Chornomorets made 5 changes: R. Vantukh for D. Kuzyk (68′), M. Kadiri for V. Dubko (68′), V. Vanat for Y. Isaenko (76′), B. Vachiberadze for S. Kravchenko (81′) and M. Mykhailenko for Y. Tlumak (81′).
Desna – Formation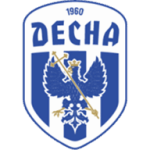 Desna
Substitutes
Desna started with a 4-2-3-1 line-up (4-2-3-1).
Oleksandr Ryabokon played with: Igor Lytovka, Sergiy Bolbat, Yevgeniy Tsymbalyuk, Oleksandr Safronov, Taras Zaviysky, Andriy Dombrovskiy, Vikentii Voloshyn, Vladislav Kalitvintsev, Andriy Totovytskyi, Illia Shevtsov and Pylyp Budkivskyi.
These were the players on the bench: Roman Mysak, Oleksii Kovtun, Oleksandr Masalov, Vadim Zhuk, Levan Arveladze, Vladlen Yurchenko, Denys Bezborodko, Maksym Degtyarev and Denys Demyanenko.
Substitutions
Desna made 3 changes: V. Voloshyn for L. Arveladze (46′), P. Budkivsky for M. Degtyarov (71′) and I. Shevtsov for D. Bezborodko (71′).
Results of the day
These are the results of the day in the Premier League.​