POLTAVA. Vorskla conquers Minai with a 2-0 win with a goal from I. Kane (37′) and an own goal from V. Lykhovydko (74′). Vorskla took advantage of its superior ball possession (60%).
The match was played at the Stadion Vorskla im. Oleksiya Butov'skogo stadium in Poltava on Sunday and it started at 2:00 pm local time. The referee was Kateryna Monzul with the assistance of Maryna Striletska and Svitlana Grushko. The 4th official was Anastasiia Romanyuk. The weather was cloudy. The temperature was pleasant at 17.3 degrees Celsius or 63.09 Fahrenheit. The humidity was 60%.​
Vorskla started with a 3-4-1-2 line-up. On the opposite side, Minai adopted a 5-4-1 formation.
Vorskla – Formation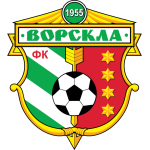 Vorskla
Substitutes
The manager Yuriy Maksymov decided to play with the following team: Dmytro Riznyk, Volodymyr Chesnakov, Serhiy Yavorskiy, Joonas Tamm, Igor Perduta, David Puclin, Artem Chelyadin, Ibrahim Kane, Oleksandr Sklyar, Rangel and Ruslan Stepanyuk.
The home team had on the bench: Oleksandr Tkachenko, Valeriy Bondarenko, Bogdan Kushnirenko, Najeeb Yakubu, Ivan Pešić, Danilo Kravchuk and Vladyslav Vakula.
Minai – Formation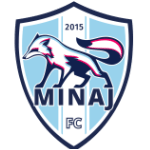 Minai
Substitutes
On the other side, Vasyl Kobin played with: Danilo Kucher, Igor Gonchar, Victor Likhovydko, Andriy Semenko, Oleg Horin, Oleg Sinogub, Dmytro Bilonog, Eldar Guliyev, Oleksandr Petrusenko, Oleksiy Khakhlov and Yevhenii Seleznov.
They had on the bench: Herman Penkov, Siaka Bagayoko, Danylo Knysh, Bohdan Kovalenko, Mislav Matić, Mykhaylo Meskhi, Anton Baydal, Oleg Vyshnevskyi and Roman Bodnya.
Match Statistics​
Vorskla was in firm control of the ball 60% while Minai was struggling with a 40% ball possession.
Vorskla was more aggressive with 68 dangerous attacks and 8 shots of which 3 were on target. This is one of the reasons why Vorskla won the match​.
Vorskla shot 8 times, 3 on target, 5 off target. On the opposite side, Minai shot 7 times, 2 on target, 5 off target.
Cards
Vorskla received 1 yellow card (A. Chelyadin). On the opposite side, Minai received 3 yellow cards (D. Knysh, A. Semenko and B. Kovalenko).
Match Timeline
Ibrahim Kane
(goal)
O. Sklyar
37'
69'
Oleg Vyshnevskyi
- sub ->
Y. Seleznyov
69'
Anton Baydal
- sub ->
D. Bilonog
77'
Bohdan Kovalenko
- sub ->
O. Khakhlyov
Standings
After playing this encounter, Vorskla will have 15 points to stay in the 5th place. On the other side, Minai will stay with 6 points to stay in the 13th place.
Next matches
In the next match in the Premier League, Vorskla will play away against Kolos Kovalivka on the 24th of September with a 3-1 head to head in favor of Vorskla (0 draws).
Minai will host Lviv on the 26th of September with a 2-0 head to head stats in favor of Lviv (0 draws).
Results of the day
These are the results of the day in the Premier League.​