GUADALUPE. Monterrey and Atlas didn't manage to score any goal on Wednesday..
The match was played at the Estadio BBVA Bancomer stadium in Guadalupe on Wednesday and it started at 9:05 pm local time. The referee was Jorge Isaac Rojas Castillo with the help of Pablo Israel Hernández Luna and Enedina Caudillo Gómez. The 4th official was Víctor Alfonso Cáceres Hernández. The weather was cloudy. The temperature was pleasant at 21.2 degrees Celsius or 70.21 Fahrenheit. The humidity was 80%.​
Match Statistics​
Ball possession
Monterrey had a strong ball possession 55% while Atlas was struggling with a 45% ball possession.
Attitude and shots
Monterrey was was putting more pressure with 42 dangerous attacks and 8 shots of which 2 were on target. Nevertheless, that was not enough Monterrey to win the match​.
Monterrey shot 8 times, 2 on target, 6 off target. Talking about the opposition, Atlas shot 6 times, 3 on target, 3 off target.
Cards
Monterrey received 4 yellow cards (V. Janssen, J. Gallardo, M. Meza and R. Funes). On the opposite side, Atlas received 3 yellow cards (J. Quinones, L. Reyes and A. Rocha).
Match Timeline
Rogelio Funes Mori
- Yellow
45'
76'
Anibal Chalá
- sub ->
L. Reyes
76'
Edgar Zaldívar
- sub ->
A. Marquez
Duván Vergara
- sub ->
M. Meza
84'
89'
Christopher Trejo
- sub ->
J. Quinones
Standings
After playing this contest, Monterrey will have 22 points like Guadalajara to remain in the 9th place. On the opposite side, Atlas will have 29 points like León to remain in the 2nd place.
Next matches
Monterrey – Formation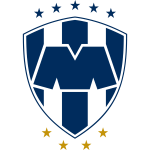 Monterrey
Substitutes
Monterrey started with a mid-fielder-oriented line-up (4-1-4-1).
The manager Javier Aguirre Onaindía decided to play with the following team: Esteban Andrada (7.3), Erick Aguirre (7.0), Matías Kranevitter (7.3), Héctor Moreno (7.1), Sebastián Vegas (6.4), Celso Ortiz (7.5), Maximiliano Meza (5.9), Carlos Rodriguez (6.8), Arturo González (6.7), Jesús Gallardo (6.4) and Rogelio Funes Mori (6.8).
The home team had on the bench: Axel Said Grijalva, Edson Gutiérrez, Luis Sánchez, Daniel Parra, José Alvarado, Jaziel Martínez, Vincent Janssen (6.9), Luis Cárdenas, Joel Campbell (6.6) and Duván Vergara (6.7).
Substitutions
Monterrey made 3 changes: A. Gonzalez for V. Janssen (71′), M. Meza for D. Vergara (84′) and R. Funes for J. Campbell (87′).
Best player: Celso Ortiz​
The most impressive player for Monterrey was Celso Ortiz.
His rating is (7.5) with 49 passes (75% accurate) and 0 key passes. He was won 13 duels out of 21.
Atlas – Formation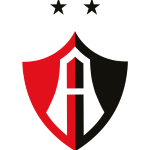 Atlas
Substitutes
Atlas started with a 5-3-2 line-up (5-3-2).
Diego Martín Cocca Pera played with: Camilo Vargas (7.2), Diego Barbosa (7.1), Anderson Santamaría (6.8), Hugo Nervo (6.8), Jesús Angulo (7.2), Luis Reyes (6.6), Jairo Torres (7.2), Aldo Rocha (7.3), Ángel Márquez (7.1), Julio Furch (6.9) and Julián Quiñones (6.7).
These were the players on the bench: Jonathan Herrera, Christopher Trejo, José Hernández, Bryan Garnica, Edyairth Ortega, José Abella, Gaddi Aguirre, Anibal Chalá (6.8), Edgar Zaldívar (6.4) and Franco Troyansky.
Substitutions
Atlas made 3 changes: L. Reyes for A. Chala (76′), A. Marquez for E. Zaldivar (76′) and J. Quinones for C. Trejo (89′).
Best player: Aldo Rocha​
The player that probably impressed the most for Atlas was Aldo Rocha.
His rating is (7.3) with 51 passes (66% accurate) and 0 key passes. He was won 9 duels out of 17.
Results of the day
These are the results of the day in the Liga MX.​