KINGSTON UPON THAMES. AFC Wimbledon defeated Crewe Alexandra.
AFC Wimbledon remained with 10 players after A. Assal received a double yellow card in the 90′.
The match was played at the The Cherry Red Records Stadium stadium in Kingston upon Thames on Tuesday and it started at 7:45 pm local time. The referee was Craig Hicks with the assistance of Nick Dunn and Andrew Bennett. The 4th official was Aaron Farmer. The weather was cloudy. The temperature was quite cold at 3.8 degrees Celsius or 38.89 Fahrenheit. The humidity was 94%.​
Match Statistics​
Shots
25

Total

11

7

On Target

3

18

Off Target

8

0

Shots blocked

0
123

Attack

109

78

Dangerous attack

26

4

Ball safe​

11
1

Penalties

0

8

Corners

4

4

Off Sides

1
Fouls
12

Total

7

2

Yellow Cards

3

0

Double Yellow

0

1

Red Card

0
Other
Ball possession
No teams had a vastly superior advantage in terms of ball possession. AFC Wimbledon was in possession of the ball for 49% of the time vs. Crewe Alexandra that controlled the ball for 51% of the time.
Attitude and shots
AFC Wimbledon was was putting more pressure with 78 dangerous attacks and 25 shots of which 7 were on target. This is one of the reasons why AFC Wimbledon won the match​.
AFC Wimbledon shot 25 times, 7 on target, 18 off target. On the opposite side, Crewe Alexandra shot 11 times, 3 on target, 8 off target.
Cards
AFC Wimbledon received 2 yellow cards (A. Assal and B. Heneghan). Regarding the opposition, Crewe Alexandra received 3 yellow cards (L. Murphy, M. Williams and B. Sass-Davies).
A. Assal (AFC Wimbledon) was sent off after receiving a second yellow card (90′).
Match Timeline
11'
Christopher Long
(goal)
C. Porter
74'
Regan Griffiths
- sub ->
L. Murphy
George Marsh
- sub ->
L. McCormick
84'
Standings
After playing this encounter, AFC Wimbledon will have 20 points to sit in the 18th place. On the other side, Crewe Alexandra will stay with 12 points to sit in the 24th place.
Next matches
In the next match in the League One, AFC Wimbledon will host Fleetwood Town on the 27th of November with a 8-6 head to head statistic in favor of AFC Wimbledon (5 draws).
Crewe Alexandra will play away agasint Ipswich Town on the 28th of November with a 3-0 head to head statistic in favor of Ipswich Town (1 draw).
AFC Wimbledon – Formation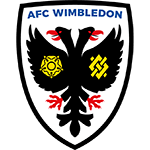 AFC Wimbledon
Substitutes
AFC Wimbledon started with a 4-2-3-1 line-up (4-2-3-1).
The manager Mark Robinson decided to play with the following team: Nik Tzanev (6.4), Paul Osew (6.7), Ben Heneghan (7.2), Dániel Csóka (6.2), Nesta Guinness-Walker (7.0), Alex Woodyard (6.4), Anthony Hartigan (8.1), Ayoub Assal (7.7), Luke McCormick (7.3), Jack Rudoni (8.8) and Ollie Palmer (8.9).
The home team had on the bench: George Marsh (6.5), Henry Lawrence (6.4), L. Jenkins, D. Charles, Z. Oualah, E. Chislett and Aaron Pressley (6.6).
AFC Wimbledon could not rely on the presence of H. Lawrence (injured).
Substitutions
AFC Wimbledon made 3 changes: P. Osew for H. Lawrence (74′), O. Palmer for A. Pressley (77′) and L. McCormick for G. Marsh (84′).
Best player: Ollie Palmer​
The most impressive player for AFC Wimbledon was Ollie Palmer.
His rating is (8.9) with 2 goals, 21 passes (57% accurate) and 0 key passes. He was won 5 duels out of 10. He performed 2 crosses.
Crewe Alexandra – Formation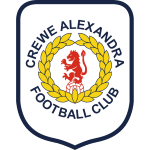 Crewe Alexandra
Substitutes
Crewe Alexandra started with a 5-3-2 line-up (5-3-2).
David Artell played with: Dave Richards (6.4), Scott Kashket (5.9), Terell Thomas (7.0), Billy Sass-Davies (6.8), Michael Williams (6.6), Rio Adebisi (6.6), Tom Lowery (6.6), Luke Murphy (5.8), Madger Gomes (6.5), Christopher Long (8.3) and Chris Porter (8.2).
They had on the bench: J. Lundstram, B. Knight, Oliver Finney (6.6), Regan Griffiths (7.0), Callum McFadzean (6.6), W. Jääskeläinen and M. Mandron.
Substitutions
Crewe Alexandra made 3 changes: M. Gomes for O. Finney (50′), T. Terell for C. McFadzean (73′) and L. Murphy for R. Griffiths (74′).
Best player: Christopher Long​
Following our analysis, the most impressive player for Crewe Alexandra was Christopher Long.
His rating is (8.3) with 1 goal, 11 passes (100% accurate) and 1 key pass. He was won 3 duels out of 5.
Results of the day
These are the results of the day in the League One.​