LIPETSK. KAMAZ conquers Metallurg Lipetsk 1-0 after E. Voronin scored just 1 goal (4′). Metallurg Lipetsk lost this match even if it was superior in terms of ball possession (58%).
The match was played at the Stadion Metallurg stadium in Lipetsk on Sunday and it started at 12:00 pm local time. The referee was Igor Panin who was helped by Andrey Kuzhelev and Denis Miroshnik. The 4th official was Pavel Shishkin. The weather was cloudy. The temperature was quite cold at 2.1 degrees Celsius or 35.82 Fahrenheit. The humidity was 89%.​
Match Statistics​
Shots
6

Total

6

2

On Target

1

4

Off Target

5

0

Shots blocked

0
109

Attack

80

47

Dangerous attack

47

77

Ball safe​

61
0

Penalties

0

4

Corners

4
Fouls
3

Yellow Cards

5

0

Double Yellow

0

0

Red Card

0
Other
Ball possession
Metallurg Lipetsk had a strong ball possession 58% while KAMAZ was struggling with a 42% ball possession.
Attitude and shots
Metallurg Lipetsk was has a more offensive attitude with 47 dangerous attacks and 6 shots of which 2 were on target. Nonetheless, KAMAZ was capable to find the solution to win this match.​
Metallurg Lipetsk shot 6 times, 2 on target, 4 off target. Regarding the opposition, KAMAZ shot 6 times, 1 on target, 5 off target.
Cards
Metallurg Lipetsk received 3 yellow cards (D. Sukharev, D. Redkovich and G. Kiselev). On the opposite side, KAMAZ received 5 yellow cards (V. Svezhov, A. Abazov, E. Teslenko, M. Beveev and V. Ignatenko).
Match Timeline
Andrey Ovchinnikov
- sub ->
M. Yakovlev
57'
Nikolai Ivannikov
- sub ->
R. Shapovalov
74'
Ruslan Akhvlediani
- sub ->
G. Kiselev
86'
90'
Pavel Evseev
- sub ->
E. Voronin
Standings
After playing this encounter, Metallurg Lipetsk will stay with 21 points to soar in the 20th place. On the other side, KAMAZ will have 32 points like Yenisey to sit in the 11th place.
Next matches
In the next match in the FNL, Metallurg Lipetsk will play away against Krasnodar II on the 27th of November with a 1-0 head to head statistic in favor of Krasnodar II (0 draws).
Metallurg Lipetsk – Formation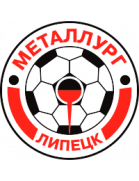 Metallurg Lipetsk
Substitutes
The manager Sergey Mashnin decided to play with the following team: D. Ikanovich, D. Redkovich, A. Belov, D. Sukharev, R. Voydel, Y. Zavezen, R. Shapovalov, M. Yakovlev, G. Kiselev, A. Kutjin and A. Arustamyan.
The home team had on the bench: A. Ovchinnikov, V. Cherny, N. Ivannikov, R. Akhvlediani, K. Titov, A. Ivankov, I. Viznovich, M. Matyusha, A. Kobzev, V. Bayazov, D. Poyarkov and E. Frolov.
Substitutions
Metallurg Lipetsk made 4 changes: M. Yakovlev for A. Ovchinnikov (57′), R. Shapovalov for N. Ivannikov (74′), Y. Zavezen for V. Chernyi (74′) and G. Kiselev for R. Akhvlediani (86′).
KAMAZ – Formation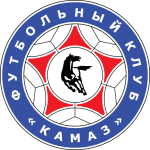 KAMAZ
Substitutes
Vladimir Klontsak played with: O. Baklov, A. Kulikov, I. Khomukha, A. Abazov, M. Beveev, E. Teslenko, A. Gagloev, Y. Kirillov, V. Svezhov, E. Voronin and R. Yanushkovskiy.
The following players were sitting on the bench: T. Musaev, V. Ignatenko, R. Osmanov, P. Evseev, A. Mamin, D. Zubairov and C. Magomadov.
Substitutions
KAMAZ made 4 changes: A. Gagloev for T. Musaev (65′), R. Yanushkovskiy for V. Ignatenko (65′), Y. Kirillov for R. Osmanov (79′) and E. Voronin for P. Evseev (90′).
Results of the day
These are the results of the day in the FNL.​