MOSKVA. Torpedo Moskva and SKA Khabarovsk didn't manage to score any goal on Sunday. Torpedo Moskva was vastly better in terms of ball possession (61%)​.
The match was played at the Sportivnyj gorodok Luzhniki stadium in Moskva on Sunday and it started at 11:00 am local time. The referee was Aleksey Amelin assisted by Dmitri Ermakov and Mikhail Kistanov. The 4th official was Aleksey Lapatukhin. The weather was cloudy. The temperature was quite cold at 2.7 degrees Celsius or 36.77 Fahrenheit. The humidity was 78%.​
Match Statistics​
!

61

Ball Possession

39
Shots
3

Total

5

1

On Target

1

2

Off Target

4

0

Shots blocked

0
149

Attack

113

102

Dangerous attack

58

124

Ball safe​

105
0

Penalties

0

9

Corners

3
Fouls
1

Yellow Cards

0

0

Double Yellow

0

0

Red Card

0
Other
Ball possession
Torpedo Moskva had a superior ball possession 61% while SKA Khabarovsk was struggling with a 39% ball possession.
Attitude and shots
Torpedo Moskva was has a more offensive attitude with 102 dangerous attacks and 3 shots of which 1 were on target. Notwithstanding, that was not enough Torpedo Moskva to win the match​.
Torpedo Moskva shot 3 times, 1 on target, 2 off target. Talking about the opposition, SKA Khabarovsk shot 5 times, 1 on target, 4 off target.
Cards
Torpedo Moskva received 1 yellow card (R. Netfullin). On the other side, SKA Khabarovsk didn't receive any yellow card.
Match Timeline
David Karaev
- sub ->
V. Koltsov
73'
Aleksandr Ryazantsev
- sub ->
I. Enin
82'
Standings
After this match, Torpedo Moskva will have 44 points to remain in the 3rd place. On the other side, SKA Khabarovsk will have 41 points to remain in the 5th place.
Next matches
In the next match in the SKA Khabarovsk will play away agasint Yenisey on the 27th of November with a 7-3 head to head record in favor of Yenisey (0 draws).
Torpedo Moskva – Formation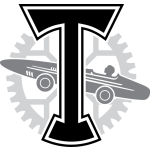 Torpedo Moskva
Substitutes
The manager Aleksandr Borodyuk decided to play with the following team: V. Botnar, I. Temnikov, A. Shumskikh, A. Samsonov, O. Kozhemyakin, R. Netfullin, I. Enin, M. Sultonov, A. Kravchuk, I. Lebedenko and A. Kalmykov.
The home team had on the bench: A. Ryazantsev, V. Adaev, A. Orekhov, P. Sedko, O. Kaplienko, E. Proshkin, A. Dovbnya, T. Abdrashitov, D. Poluboyarinov and A. Evdokimov.
Substitutions
Torpedo Moskva made 2 changes: I. Enin for A. Ryazantsev (82′) and A. Kravchuk for V. Adaev (90′).
SKA Khabarovsk – Formation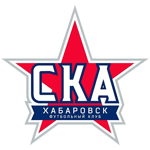 SKA Khabarovsk
Substitutes
Sergey Yuran played with: S. Samok, R. Manuylov, D. Fomin, Emmersón, M. Tikhonov, H. Grachov, I. Kvekveskiri, V. Koltsov, D. Barkov, G. Gongadze and K. Aliev.
The following players were sitting on the bench: M. Martusevich, D. Karaev, D. Lytvyn, A. Galimov, A. Nosov, V. Sugrobov, V. Andyamov, Y. Voronkov, A. Smirnov and V. Lizenko.
Substitutions
SKA Khabarovsk made 3 changes: D. Barkov for M. Martusevich (46′), V. Koltsov for D. Karaev (73′) and G. Gongadze for D. Lytvyn (90′).
Results of the day
These are the results of the day in the FNL.​