ASTRAKHAN'. Volgar Astrakhan and Krasnodar II didn't manage to score any goal on Sunday. Krasnodar II was not able to win even if it was superior in terms of ball possession (56%).
R. Apekov didn't score a decisive penalty (89′). That would have allowed Krasnodar II to win the match.​
R. Apekov missed 1 penalty (89′) for ​Krasnodar II.
The match was played at the Central'nyj Stadion Astrakhan'gazprom stadium in Astrakhan' on Sunday and it started at 11:00 am local time. The referee was Dmitri Streltsov assisted by Maksim Kayumov and Evgeni Sinyanskiy. The 4th official was Roman Marnavskiy. The weather was cloudy. The temperature was quite cold at 6.6 degrees Celsius or 43.92 Fahrenheit. The humidity was 60%.​
Match Statistics​
Shots
1

Total

7

0

On Target

3

1

Off Target

4

0

Shots blocked

0
106

Attack

136

30

Dangerous attack

68

100

Ball safe​

78
0

Penalties

1

3

Corners

3
Fouls
3

Yellow Cards

3

0

Double Yellow

0

0

Red Card

0
Other
Ball possession
Krasnodar II had a strong ball possession 56% while Volgar Astrakhan was struggling with a 44% ball possession.
Attitude and shots
Krasnodar II was putting more pressure with 68 dangerous attacks and 7 shots of which 3 were on target. Nonetheless, that was not enough Krasnodar II to win the match​.
Volgar Astrakhan shot 1 times, 0 on target, 1 off target. Regarding the opposition, Krasnodar II shot 7 times, 3 on target, 4 off target.
Cards
Volgar Astrakhan received 4 yellow cards (N. Kaplenko, D. Vedernikov, A. Gilyazetdinov and N. Kaplenko). On the opposite side, Krasnodar II received 2 yellow cards (D. Pivovarov and V. Yakimov).
Match Timeline
Artur Gilyazetdinov
- Yellow
5'
Danila Vedernikov
- Yellow
24'
26'
Dmitriy Pivovarov
- Yellow
69'
Vladislav Samko
- sub ->
B. Reichman
Aleksey Pavlishin
- sub ->
A. Gilyazetdinov
73'
Aleksandr Butenko
- sub ->
A. Gilyazetdinov
73'
Standings
After playing this contest, Volgar Astrakhan will have 23 points to soar in the 19th place. Talking about the opposition, Krasnodar II will have 30 points like Spartak Moskva II to remain in the 13th place.
Next matches
In the next match in the Krasnodar II will host Metallurg Lipetsk on the 27th of November with a 1-0 head to head statistic in favor of Krasnodar II (0 draws).
Volgar Astrakhan – Formation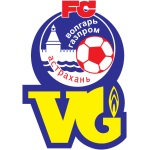 Volgar Astrakhan
Substitutes
The manager Andranik Babayan decided to play with the following team: O. Smirnov, R. Loktionov, N. Pechenkin, D. Kozlov, D. Vedernikov, A. Simonyan, N. Kaplenko, I. Rashchenya, A. Gilyazetdinov, D. Lesnikov and A. Pogosov.
The home team had on the bench: I. Stefanovich, A. Pavlishin, A. Butenko, D. Gorovykh, A. Karpov, D. Saganovich, V. Demjanov, I. Gomanyuk and A. Yusupov.
Substitutions
Volgar Astrakhan made 4 changes: A. Pogosov for I. Stefanovich (65′), A. Pogosov for I. Stefanovich (65′), A. Gilyazetdinov for A. Pavlishin (73′) and A. Gilyazetdinov for A. Butenko (73′).
Krasnodar II – Formation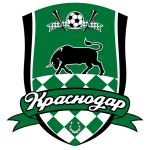 Krasnodar II
Substitutes
Aleksey Gerasimenko played with: N. Kokarev, S. Borodin, D. Pivovarov, D. Kornyushin, V. Litvinov, B. Reykhmen, V. Yakimov, N. Sergeev, M. Kutovoy, O. Olusegun and I. Manelov.
They had on the bench: R. Apekov, O. Isaenko, V. Samko, S. Eshchenko, R. Khalnazarov, L. Sabua and S. Volkov.
Substitutions
Krasnodar II made 2 changes: M. Kutovoy for R. Apekov (46′) and B. Reichman for V. Samko (69′).
Results of the day
These are the results of the day in the FNL.​