REGGIO DI CALABRIA. Cremonese was capable to reverse the scoreline against Reggina to win 2-1. It was Reggina to strike first with a goal of A. Montalto at the 30′. Then it was a goal in the 56′ minute to make things even for 1-1. Eventually, G. Gaetano gave the win to Cremonese in the 63′ minute with a goal.
N. Fagioli squandered a penalty (50′) for Cremonese.​
The match was played at the Stadio Oreste Granillo stadium in Reggio di Calabria on Sunday and it started at 1:00 pm local time. The referee was Livio Marinelli who was helped by Marco Scatragli and Daisuke Emanuele Yoshikawa. The 4th official was Francesco Paolo Saia. The weather was cloudy. The temperature was pleasant at 17.4 degrees Celsius or 63.36 Fahrenheit. The humidity was 70%.​
Match Statistics​
Ball possession
None of the teams was particularly dominant in terms of ball possession. Reggina was in possession of the ball for 51% of the time vs. Cremonese that controlled the ball for 49% of the time.
Attitude and shots
Cremonese has a more offensive attitude with 46 dangerous attacks and 17 shots of which 2 were on target. This is one of the reasons why Cremonese won the match.​
Reggina shot 13 times, 3 on target, 10 off target. On the opposite side, Cremonese shot 17 times, 2 on target, 15 off target.
Cards
Reggina received 3 yellow cards (R. Rivas, A. Montalto and T. Cionek). On the other side, Cremonese received 1 yellow card (L. Sernicola).
Match Timeline
28'
Leonardo Sernicola
- Yellow
Adriano Montalto
(goal)
K. Laribi
30'
46'
Emanuele Valeri
- sub ->
L. Sernicola
46'
Daniel Ciofani
- sub ->
S. Di Carmine
56'
Cristian Buonaiuto
(goal)
M. Castagnetti
Ivan Lakićević
- sub ->
Daniele Liotti
66'
Rigoberto Rivas
- sub ->
Adriano Montalto
66'
Jérémy Ménez
- sub ->
N. Bellomo
74'
Standings
After this contest, Reggina will stay with 22 points like Frosinone and Cremonese to sit in the 6th place. Talking about the opposition, Cremonese will have 22 points like Frosinone and Reggina to hold in the 5th place.
Next matches
In the next match in the Serie B, Reggina will play away with Benevento on the 27th of November with a 2-0 head to head record in favor of Benevento (0 draws).
Cremonese will play away agasint Alessandria on the 27th of November with a 0-0 head to head statistic.
Reggina – Formation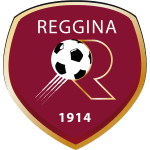 Reggina
Substitutes
Reggina started with a conservative line-up (4-4-2).
The manager Alfredo Aglietti decided to play with the following team: Stefano Turati (7.9), Giuseppe Loiacono (5.6), Thiago Cionek (5.9), Dimitrios Stavropoulos (6.2), Daniele Liotti (6.8), Karim Laribi (6.8), Përparim Hetemaj (6.9), Lorenzo Crisetig (7.0), Nicola Bellomo (7.1), Adriano Montalto (7.3) and Andrey Gălăbinov (6.8).
The home team had on the bench: Claud Adjapong, Alessandro Micai, Jérémy Ménez (6.4), Vasco Regini, Bruno Amione, Alessandro Cortinovis (6.5), Nicolò Bianchi, Marco Tumminello (6.5), Germán Denis, Rigoberto Rivas (6.3), Ivan Lakićević (7.0) and Federico Ricci.
Substitutions
Reggina made 5 changes: K. Laribi for A. Cortinovis (65′), A. Montalto for R. Rivas (66′), D. Liotti for I. Lakicevic (66′), A. Galabinov for M. Tumminello (74′) and N. Bellomo for J. Menez (74′).
Best player: Stefano Turati​
Following our analysis, the most impressive player for Reggina was the goalkeeper: Stefano Turati. His rating is 7.85. He saved 1 penalty. He performed 6 saves.
Cremonese – Formation

Cremonese
Substitutes
Cremonese started with a aggressive line-up (4-3-3).
Fabio Pecchia played with: Marco Carnesecchi (6.8), Leonardo Sernicola (6.1), Matteo Bianchetti (6.6), Caleb Okoli (6.7), Alessandro Crescenzi (7.0), Nicolò Fagioli (6.3), Michele Castagnetti (7.3), Luca Valzania (6.8), Luca Zanimacchia (6.8), Samuel Di Carmine (6.7) and Cristian Buonaiuto (8.2).
They had on the bench: Daniel Ciofani (6.4), Dorian Cieżkowski, Andrea Meroni, Emanuele Valeri (7.2), Mouhamadou Sarr, Paolo Bartolomei, Filippo Nardi, Luca Strizzolo, Luca Ravanelli, Francesco Deli (6.4), Jaime Báez and Gianluca Gaetano (7.3).
Substitutions
Cremonese made 5 changes: L. Sernicola for E. Valeri (46′), S. Di Carmine for D. Ciofani (46′), L. Valzania for G. Gaetano (62′), N. Fagioli for F. Deli (81′) and A. Crescenzi for A. Meroni (87′).
Best player: Cristian Buonaiuto​
As per our analysis, the most impressive player for Cremonese was Cristian Buonaiuto.
His rating is (8.2) with 1 goal, 35 passes (65% accurate) and 2 key passes. He was won 11 duels out of 16. He performed 3 crosses. He hit the woodwork once times.
Results of the day
These are the results of the day in the Serie B.​