BEKKESTUA. Stabæk was in the end too much to handle for Kristiansund with the goal of M. Solbakken (51′), F. Haugen (53′) and O. Edvardsen (78′).
The match was played at the Nadderud Stadion stadium in Bekkestua on Sunday and it started at 4:00 pm local time. The referee was Mohammad Usman Aslam with the collaboration of Jørgen Rønning Valstadsve and Alf Olav Rossland. The 4th official was Magnus Nicolai Koløy. The weather was clear. The temperature was quite cold at 0.4 degrees Celsius or 32.74 Fahrenheit. The humidity was 54%.​
Match Statistics​
Shots
15

Total

10

6

On Target

4

9

Off Target

6

1

Shots blocked

0
115

Attack

112

28

Dangerous attack

49

87

Ball safe​

95
0

Penalties

0

0

Corners

8

2

Off Sides

4
Fouls
7

Total

17

0

Yellow Cards

1

0

Double Yellow

0

0

Red Card

0
Other
Ball possession
None of the teams had a clear upper hand in terms of ball possession. Stabæk was in possession of the ball for 49% of the time vs. Kristiansund that controlled the ball for 51% of the time.
Attitude and shots
Kristiansund was more aggressive with 49 dangerous attacks and 10 shots of which 4 were on target. Nevertheless, Stabæk found a way to find the solution to win this encounter.​
Stabæk shot 15 times, 6 on target, 9 off target. Regarding the opposition, Kristiansund shot 10 times, 4 on target, 6 off target.
Cards
Stabæk didn't receive any yellow card. Regarding the opposition, Kristiansund received 1 yellow card (S. Kartum).
Match Timeline
46'
Brynjólfur Willumsson
- sub ->
L. Kalludra
Fredrik Haugen
(goal)
V. Wernersson
53'
67'
Christoffer Aasbak
- sub ->
E. Sivertsen
75'
Max Williamsen
- sub ->
T. Gjertsen
81'
Lagos Kunga
- sub ->
A. Mucolli
Herman Geelmuyden
- sub ->
M. Solbakken
82'
Standings
After playing this contest, Stabæk will have 24 points to sit in the 14th place. Talking about the opposition, Kristiansund will stay with 43 points like Rosenborg to sit in the 5th place.
Next matches
In the next match in the Eliteserien, Stabæk will play away against Tromsø on the 28th of November with a 11-9 head to head in favor of Tromsø (6 draws).
Kristiansund will host Viking on the 28th of November with a 5-2 head to head record in favor of Viking (0 draws).
Stabæk – Formation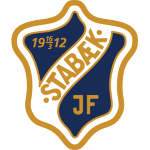 Stabæk
Substitutes
Stabæk started with a 5-3-2 line-up (5-3-2).
The manager Eirik Kjönö decided to play with the following team: Marcus Sandberg (8.0), Sturla Ottesen (7.7), Kasper Pedersen (7.2), Simen Wangberg (7.2), Ivan Mesík (7.4), Victor Wernersson (7.3), Fredrik Haugen (8.2), Tomás Podstawski (7.7), Markus Solbakken (7.2), Oliver Valaker Edvardsen (7.1) and Fitim Azemi (6.6).
The home team had on the bench: Marius Amundsen Ulla, Jeppe Moe (6.8), Nicolas Pignatel Jenssen (7.1), Kornelius Hansen, Kaloyan Kalinov Kostadinov, Martin Höyland, Pål Alexander Kirkevold, Herman Geelmuyden (6.8) and Mathis Bolly (6.8).
Stabæk could not rely on the presence of N. Jensen (injured), H. Geelmuyden (injured) and J. Moe (injured).
Substitutions
Stabæk made 4 changes: K. Pedersen for N. Jensen (62′), F. Azemi for M. Bolly (62′), M. Solbakken for H. Geelmuyden (82′) and S. Wangberg for J. Moe (87′).
Best player: Fredrik Haugen​
The most impressive player for Stabæk was Fredrik Haugen.
His rating is (8.2) with 1 goal, 62 passes (75% accurate) and 1 key pass. He was won 7 duels out of 13. He performed 3 crosses.
Kristiansund – Formation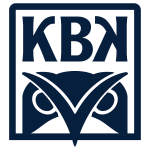 Kristiansund
Substitutes
Kristiansund started with a 4-2-3-1 line-up (4-2-3-1).
Christian Michelsen played with: Sean McDermott (5.6), Snorre Strand Nilsen (6.5), Aliou Coly (7.2), Dan Peter Ulvestad (7.5), Erlend Sivertsen (6.4), Jesper Isaksen (6.1), Sander Erik Kartum (7.4), Torgil Owre Gjertsen (7.0), Liridon Kalludra (6.4), Agon Mucolli (5.5) and Moses Dramwi Mawa (6.2).
The following players were sitting on the bench: Serigne Mor Mbaye, Christoffer Aasbak (6.5), Max Normann Williamsen (6.2), Pal Erik Ulvestad, Bendik Bye (6.6), Lagos Kunga (6.2), Amin Askar and Brynjólfur Darri Willumsson (6.7).
Substitutions
Kristiansund made 5 changes: L. Kalludra for B. D. Willumsson (46′), E. Sivertsen for C. Aasbak (67′), M. Mawa for B. Bye (67′), T. Gjertsen for M. Williamsen (75′) and A. Mucolli for L. Kunga (81′).
Best player: Dan Peter Ulvestad​
The most impressive player for Kristiansund was Dan Peter Ulvestad.
His rating is (7.5) with 58 passes (82% accurate) and 2 key passes. He was won 7 duels out of 11.
Results of the day
These are the results of the day in the Eliteserien.​