DNIPROPETROVS'K. Dnipro-1 managed to turn the table against Oleksandria. It was Oleksandria to score first with a goal from V. Baboglo. However, later Dnipro-1 found the way to turn the table scoring 3 consecutive goals with A. Dovbyk (28′), A. Dovbyk (30′) and S. Loginov (41′). Dnipro-1 took advantage of its superior ball possession (56%).
The match was played at the Dnipro Arena stadium in Dnipropetrovs'k on Saturday and it started at 5:30 pm local time. The referee was Andriy Kovalenko who was helped by Maksim Chos and Taras Klymenko. The 4th official was Anatolii Abdula. The weather was cloudy. The temperature was cold at 8 degrees Celsius or 46.31 Fahrenheit. The humidity was 61%.​
Match Statistics​
Shots
11

Total

9

8

On Target

3

3

Off Target

6

0

Shots blocked

0
69

Attack

65

50

Dangerous attack

46

0

Ball safe​

0
1

Penalties

0

7

Corners

2
Fouls
21

Total

12

3

Yellow Cards

3

0

Double Yellow

0

0

Red Card

0
Other
Ball possession
Dnipro-1 was in firm control of the ball 56% while Oleksandria was struggling with a 44% ball possession.
Attitude and shots
Dnipro-1 was has a more offensive attitude with 50 dangerous attacks and 11 shots of which 8 were on target. This is one of the reasons why Dnipro-1 won the match​.
Dnipro-1 shot 11 times, 8 on target, 3 off target. On the opposite side, Oleksandria shot 9 times, 3 on target, 6 off target.
Cards
Dnipro-1 received 3 yellow cards (O. Gutsulyak, O. Svatok and O. Pikhalyonok). On the opposite side, Oleksandria received 3 yellow cards (I. Kalyuzhny, S. Rybalka and D. Miroshnichenko).
Match Timeline
19'
Vladyslav Babohlo
(goal)
I. Kalyuzhny
Artem Dovbyk
(goal)
O. Pikhalyonok
30'
41'
Sergii Loginov
(goal)
M. Kravchenko
Oleksandr Pikhalyonok
- Yellow
48'
Oleksiy Gutsulyak
- Yellow
60'
64'
Oleg Kozhushko
- sub ->
I. Kiryukhantsev
Valeriy Luchkevych
- sub ->
O. Gutsulyak
68'
77'
Yurii Kopyna
- sub ->
S. Rybalka
Igor Kogut
- sub ->
O. Pikhalyonok
82'
84'
Denys Miroshnichenko
- Yellow
Standings
After playing this match, Dnipro-1 will have 31 points to sit in the 3rd place. On the other side, Oleksandria will stay with 23 points to sit in the 6th place.
Next matches
In the next match in the Premier League, Dnipro-1 will host Vorskla on the 27th of November with a 3-1 head to head stats in favor of Dnipro-1 (4 draws).
Oleksandria will host Zorya on the 29th of November with a 9-8 head to head statistic in favor of Zorya (6 draws).
Dnipro-1 – Formation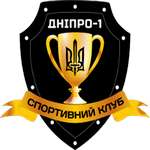 Dnipro-1
Substitutes
Dnipro-1 started with a mid-fielder-oriented line-up (4-1-4-1).
The manager Igor Jovičević decided to play with the following team: Valentin Cojocaru, Mykyta Kravchenko, Vladyslav Dubinchak, Sergii Loginov, Oleksandr Svatok, Neven Đurasek, Danylo Ihnatenko, Mario Ćuže, Oleksandr Pikhalyonok, Artem Dovbyk and Oleksiy Gutsulyak.
The home team had on the bench: Valeriy Yurchuk, Volodymyr Adamyuk, Nélson Monte, Arsenii Batagov, Bill, Igor Kogut, Valeriy Luchkevych, Francisco Di Franco and Nazariy Rusyn.
Substitutions
Dnipro-1 made 5 changes: S. Loginov for N. Monte (61′), M. Cuze for Bill (61′), N. Djurasek for F. Di Franco (68′), O. Gutsulyak for V. Luchkevych (68′) and O. Pikhalyonok for I. Kogut (82′).
Oleksandria – Formation
Oleksandria
Substitutes
Oleksandria started with a 3-4-2-1 line-up (3-4-2-1).
Yury Gura played with: Oleg Bilyk, Ihor Kyriukhantsev, Vladyslav Babohlo, Denys Miroshnichenko, Andrei Tsurikov, Oleksandr Melnyk, Oleksandr Demchenko, Ivan Kalyuzhny, Sergiy Rybalka, Maksym Tretyakov and Denys Ustymenko.
The following players were sitting on the bench: Hlib Buhal, Kaspars Dubra, Kyrylo Dryshlyuk, Yurii Kopyna, Oleg Kozhushko, Volodymyr Odariuk, Claudio Spinelli, Valentyn Gorokh and Andrey Novikov.
Substitutions
Oleksandria made 5 changes: O. Demchenko for K. Dryshlyuk (46′), I. Kiryukhantsev for O. Kozhushko (64′), D. Ustymenko for C. Spinelli (64′), M. Tretyakov for V. Odaryuk (77′) and S. Rybalka for Y. Kopyna (77′).
Results of the day
These are the results of the day in the Premier League.​