SANTIAGO DE CHILE. Ecuador defeats Chile with a 2-0 win with a goal from P. Estupinan (9′) and a goal from M. Caicedo (90′).
The match was played at the Estadio San Carlos de Apoquindo stadium in Santiago de Chile on Wednesday and it started at 12:15 am local time. The referee was Fernando Andrés Rapallini assisted by Juan Pablo Belatti and Diego Yamil Bonfá. The 4th official was Gery Vargas. The weather was clear. The temperature was pleasant at 21.6 degrees Celsius or 70.86 Fahrenheit. The humidity was 33%.​
Match Statistics​
Ball possession
The ball possession was not so different. Chile was in possession of the ball for 53% of the time vs. Ecuador that controlled the ball for 47% of the time.
Attitude and shots
Chile was was putting more pressure with 52 dangerous attacks and 13 shots of which 1 were on target. Anyhow, Ecuador found a way to find the solution to win this match.​
Chile shot 13 times, 1 on target, 7 off target. On the opposite side, Ecuador shot 15 times, 6 on target, 5 off target.
Cards
Chile received 1 yellow card (J. Meneses). Regarding the opposition, Ecuador received 2 yellow cards (B. D. Castillo Segura and A. Franco).
(Chile) was sent off after receiving a red card in the (14′).
Match Timeline
Standings
After playing this match, Chile will stay with 16 points like Uruguay to hold in the 6th place. On the other side, Ecuador will have 23 points to hold in the 3rd place.
Next matches
In the next match in the WC Qualification South America, Chile will host Argentina on the 26th of January with a 5-1 head to head statistic in favor of Argentina (5 draws).
Ecuador will host Brazil on the 26th of January with a 7-1 head to head in favor of Brazil (1 draw).
Chile – Formation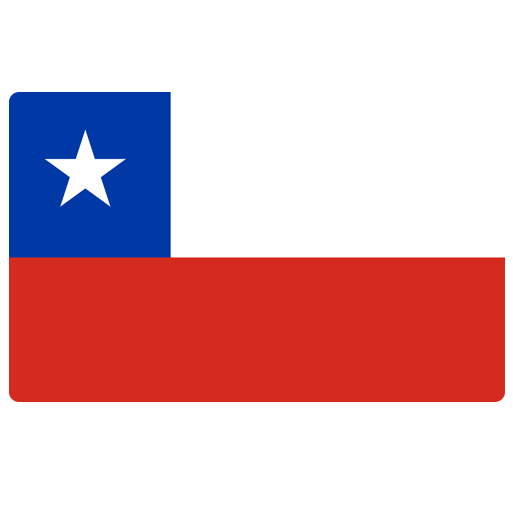 Chile
Substitutes
Chile started with a 3-5-2 line-up (3-5-2).
The manager Martín Lasarte Arrospide decided to play with the following team: Claudio Bravo (6.5), Guillermo Maripán (7.0), Gary Medel (7.0), Francisco Sierralta (6.4), Mauricio Isla (6.8), Arturo Vidal (2.9), Claudio Baeza (7.1), Diego Valdés (6.4), Eugenio Mena (6.3), Eduardo Vargas (7.4) and Alexis Sánchez (6.7).
The home team had on the bench: Jean Meneses (6.1), Joaquín Montecinos (6.6), Victor Dávila, Iván Morales, Gabriel Suazo (7.0), Valber Huerta, Pablo Galdames, Marcelino Núñez (7.2), Gabriel Arias, Tomás Alarcón, Brayan Cortés and Nicolás Díaz.
Chile could not rely on the presence of G. Suazo (injured) and J. Meneses (injured).
Substitutions
Chile made 4 changes: E. Mena for G. Suazo (28′), A. Sanchez for J. Meneses (36′), D. Valdes for M. I. Nunez Espinoza (37′) and C. Baeza for J. Montecinos (75′).
Best player: Eduardo Vargas​
The player that probably impressed the most for Chile was Eduardo Vargas.
His rating is (7.4) with 22 passes (90% accurate) and 2 key passes. He was won 8 duels out of 11.
Ecuador – Formation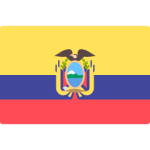 Ecuador
Substitutes
Ecuador started with a conservative line-up (4-4-2).
Gustavo Julio Alfaro played with: Alexander Domínguez (7.4), Byron Castillo (7.0), Félix Torres (7.4), Piero Hincapie (7.3), Pervis Estupiñán (8.2), Alan Franco (6.4), Carlos Gruezo (6.8), Moisés Caicedo (6.9), Jeremy Sarmiento (6.6), Ángel Mena (7.2) and Michael Estrada (6.1).
They had on the bench: Jhegson Méndez (6.4), Jordy Caicedo, Brayan Angulo (7.1), Diego Palacios, Robert Arboleda, Ayrton Preciado (6.6), Gonzalo Plata (6.4), Pedro Ortiz, Luis Fernando León, Hernán Galíndez, Ángelo Preciado and Michael Carcelén.
Substitutions
Ecuador made 5 changes: A. Franco for J. Mendez (72′), J. Sarmiento for G. Plata (72′), A. Mena for E. Preciado (87′), M. Estrada for B. Angulo (87′) and M. Caicedo for R. Arboleda (90′).
Best player: Pervis Estupiñán​
The player that probably impressed the most for Ecuador was Pervis Estupiñán.
His rating is (8.2) with 1 goal, 38 passes (78% accurate) and 1 key pass. He was won 6 duels out of 7. He performed 1 cross.
Results of the day
These are the results of the day in the WC Qualification South America.​