SAN JOSé. Costa Rica beat Honduras to win 2-1. A goal from G. Torres was decisive in the 90min. It was Costa Rica to strike first with a goal of O. Duarte at the 20′. Then it was a goal in the 35′ minute to make things even for 1-1. Eventually, G. Torres gave the win to Costa Rica in the 90′ minute with a goal. Honduras lost this match even if it was superior in terms of ball possession (56%).
The match was played at the Estadio Nacional de Costa Rica stadium in San José on Wednesday and it started at 1:05 am local time. The referee was Jair Marrufo with the assistance of Frank Anderson and Katie Nesbitt. The 4th official was Rubiel Vazquez. The weather was cloudy. The temperature was cold at 13.3 degrees Celsius or 55.96 Fahrenheit. The humidity was 85%.​
Match Statistics​
Shots
12

Total

17

6

On Target

6

4

Off Target

6

2

Shots blocked

5
85

Attack

103

50

Dangerous attack

54

76

Ball safe​

85
0

Penalties

0

13

Corners

6
Fouls
11

Total

19

1

Yellow Cards

0

0

Double Yellow

0

0

Red Card

0
Other
Ball possession
Honduras was in firm control of the ball 56% while Costa Rica was struggling with a 44% ball possession.
Attitude and shots
Honduras was more pushing with 54 dangerous attacks and 17 shots of which 6 were on target. Anyhow, Costa Rica found a way to find the solution to win this encounter.​
Costa Rica shot 12 times, 6 on target, 4 off target. On the opposite side, Honduras shot 17 times, 6 on target, 6 off target.
Cards
Costa Rica received 1 yellow card (J. Campbell). On the opposite side, Honduras didn't receive any yellow card.
Match Timeline
Standings
Standings
Group A
Group B
Group C
Group D
Group E
Group F
After this match, Costa Rica will have 9 points to hold in the 5th place. Regarding the opposition, Honduras will stay with 3 points to remain in the 8th place.
Next matches
Costa Rica – Formation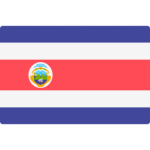 Costa Rica
Substitutes
Costa Rica adopted the conservative line-up (4-4-2).
The manager Luis Fernando Suárez Guzman decided to play with the following team: Keylor Navas (7.4), Keysher Fuller (7.0), Óscar Duarte (7.8), Francisco Calvo (7.2), Ronald Matarrita (6.5), Aarón Suárez (6.5), Yeltsin Tejeda (6.8), Orlando Galo Calderon (6.4), Jewison Bennette (6.6), Joel Campbell (8.5) and José Guillermo Ortíz (6.1).
The home team had on the bench: Leonel Moreira, Aaron Cruz, Ricardo Blanco, Bryan Oviedo, Kendall Waston (6.2), Juan Pablo Vargas, Johan Venegas (6.2), Bryan Ruiz (6.2), Youstin Salas, Celso Borges (6.6), Gerson Torres (7.8) and Anthony Contreras.
Substitutions
Costa Rica made 5 changes: A. Suarez for B. Ruiz (46′), R. Matarrita for K. Waston (68′), O. Galo for C. Borges (68′), J. Bennette for G. Torres (78′) and Y. Tejeda for J. Venegas (86′).
Best player: Joel Campbell​
The player that probably impressed the most for Costa Rica was Joel Campbell even if he didn't score any goal.
His rating is (8.5) with 23 passes (78% accurate) and 5 key passes. He was won 8 duels out of 18. He performed 23 crosses. He hit the woodwork once times.
Honduras – Formation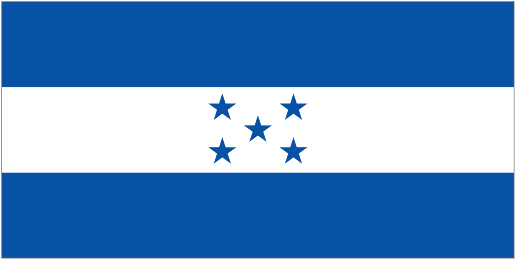 Honduras
Substitutes
Also Honduras adopted the conservative line-up (4-4-2).
Hernán Darío Gómez Jaramillo played with: Luis Lopez (6.9), Kevin Álvarez (7.1), Carlos Meléndez (7.0), Maynor Figueroa (6.9), Omar Elvir (7.1), Alberth Elis (7.0), Alfredo Mejía (6.8), Bryan Acosta (7.0), Brayan Moya (6.3), Romell Quioto (8.3) and Edwin Rodríguez (7.7).
The following players were sitting on the bench: Edrick Menjívar, Marcelo Pereira, Denil Maldonado (6.5), Diego Rodríguez, Alexander López (6.1), Deybi Flores, Jonathan Toro, Kervin Arriaga (6.6), José Pinto, Bryan Rochez and Rubilio Castillo.
Substitutions
Honduras made 4 changes: B. Acosta for K. Arriaga (78′), C. Melendez for D. Maldonado (78′), E. Rodriguez for A. Lopez (81′) and B. Moya for R. Castillo (89′).
Best player: Romell Quioto​
The most impressive player for Honduras was Romell Quioto.
His rating is (8.3) with 1 goal, 20 passes (80% accurate) and 2 key passes. He was won 5 duels out of 16.
Results of the day
These are the results of the day in the WC Qualification Concacaf.​