DOMODEDOVO. Veles prevailed over Spartak Moskva II to win 2-1. It was Veles to strike first with a goal of D. Lopatin at the 11′. Then it was a goal in the 34′ minute to make things even for 1-1. Eventually, A. Galoyan gave the win to Veles in the 64′ minute with a goal.
The match was played at the Stadion Avangard stadium in Domodedovo on Wednesday and it started at 3:30 pm local time. The referee was Igor Nizovtsev who was helped by Nikolay Eremin and Aleksandr Prikhodko. The 4th official was Stanislav Matveev. The weather was snow. The temperature was freezing at -0.1 degrees Celsius or 31.75 Fahrenheit. The humidity was 83%.​
Match Statistics​
Shots
7

Total

9

5

On Target

5

2

Off Target

4

0

Shots blocked

0
118

Attack

118

65

Dangerous attack

65

104

Ball safe​

110
0

Penalties

0

1

Corners

2
Fouls
3

Yellow Cards

5

0

Double Yellow

0

0

Red Card

0
Other
Ball possession
No teams had a vastly superior advantage in terms of ball possession. Veles was in possession of the ball for 52% of the time vs. Spartak Moskva II that controlled the ball for 48% of the time.
Attitude and shots
Veles was has a more offensive attitude with 65 dangerous attacks and 7 shots of which 5 were on target. This is one of the reasons why Veles won the match​.
Veles shot 7 times, 5 on target, 2 off target. On the opposite side, Spartak Moskva II shot 9 times, 5 on target, 4 off target.
Cards
Veles received 3 yellow cards (A. Galoyan, A. Smith and A. Kakhidze). Regarding the opposition, Spartak Moskva II received 5 yellow cards (S. Melnikov, D. Petrunin, D. Markitesov, A. Voropaev and I. Agapov).
Match Timeline
Aleksandr Vulfov
- sub ->
M. Maiga
46'
Ayub Batsuev
- sub ->
V. Kabakhidze
78'
Magomed Mitrishev
- sub ->
D. Yezhkov
89'
Standings
After playing this match, Veles will have 33 points to sit in the 10th place. Regarding the opposition, Spartak Moskva II will stay with 27 points to gain in the 15th place.
Next matches
In the next match in the FNL, Veles will host Orenburg on the 21st of November with a 2-0 head to head in favor of Orenburg (1 draw).
Veles – Formation Veles
Substitutes
The manager Artem Kulikov decided to play with the following team: P. Kosarevskiy, E. Makeev, A. Kakhidze, F. Stamenković, A. Korotkov, K. Kertanov, V. Kabakhidze, A. Galoyan, M. Maiga, D. Lopatin and D. Ezhkov.
The home team had on the bench: A. Vulfov, A. Smith, A. Batsuev, N. Tarasov, M. Mitrishev, V. Grab, A. Anisimov, D. Vlasov and R. Maltsev.
Substitutions
Veles made 5 changes: M. Maiga for A. Vulfov (46′), V. Kabakhidze for A. Batsuev (78′), D. Lopatin for A. Smith (78′), D. Yezhkov for M. Mitrishev (89′) and K. Kertanov for N. Tarasov (89′).
Spartak Moskva II – Formation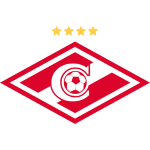 Spartak Moskva II
Substitutes
Evgeniy Bushmanov played with: T. Akmurzin, A. Voropaev, D. Petrunin, I. Agapov, F. Sungatulin, D. Markitesov, D. Denisov, S. Melnikov, S. Oganesyan, K. Shiltsov and I. Golyatov.
The following players were sitting on the bench: M. Danilin, N. Kutateladze, A. Poplevchenkov, A. Shitov, I. Muminov, N. Tolstopyatov and A. Mutaliev.
Substitutions
Spartak Moskva II made only 1 change substituting I. Golyatov for M. Danilin (67′)​.
Results of the day
These are the results of the day in the FNL.​