WARSZAWA. Hungary beat Poland to win 2-1. It was Hungary to strike first with a goal of A. Schafer at the 37′. Then it was a goal in the 61′ minute to make things even for 1-1. Eventually, D. Gazdag gave the win to Hungary in the 80′ minute with a goal. Poland was decisively superior in terms of ball possession (63%).​
The match was played at the Stadion Narodowy stadium in Warszawa on Monday and it started at 7:45 pm local time. The referee was Tiago Bruno Lopes Martins with the help of Luis Campos and Pedro Almeida. The 4th official was Hélder Miguel Azevedo Malheiro. The weather was clear. The temperature was quite cold at 5.2 degrees Celsius or 41.29 Fahrenheit. The humidity was 87%.​
Match Statistics​
Ball possession
Poland had a strong ball possession 63% while Hungary was struggling with a 37% ball possession.
Attitude and shots
Poland was was putting more pressure with 57 dangerous attacks and 15 shots of which 6 were on target. Notwithstanding, Hungary succeeded in find the solution to win this match.​
Poland shot 15 times, 6 on target, 2 off target. On the other side, Hungary shot 8 times, 4 on target, 2 off target.
Cards
Poland received 4 yellow cards (M. Klich, T. Puchacz, M. Cash and T. Kedziora). Talking about the opposition, Hungary received 4 yellow cards (S. Schon, A. Nagy, A. Szalai and D. Gazdag).
Match Timeline
Standings
Standings
Group A
Group B
Group C
Group D
Group E
Group F
Group G
Group H
Group I
Group J
After playing this match, Poland will stay with 20 points to sit in the 2nd place. On the opposite side, Hungary will have 17 points to remain in the 4th place.
Next matches
Poland – Formation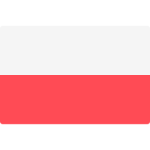 Poland
Substitutes
Poland started with a 3-1-4-2 line-up (3-1-4-2).
The manager Paulo Manuel Carvalho de Sousa decided to play with the following team: Wojciech Szczęsny (6.3), Paweł Dawidowicz (7.0), Jan Bednarek (6.8), Tomasz Kędziora (7.4), Karol Linetty (6.7), Matty Cash (6.4), Mateusz Klich (7.1), Jakub Moder (7.2), Tymoteusz Puchacz (6.4), Karol Świderski (7.6) and Krzysztof Piątek (6.8).
The home team had on the bench: Piotr Zieliński (7.4), Kamil Grabara, Michał Helik, Kamil Jóźwiak (7.0), Łukasz Skorupski, Przemysław Płacheta (6.5), Arkadiusz Milik (6.8), Bartosz Bereszyński, Damian Szymański, Robert Gumny, Przemysław Frankowski (6.5) and Maciej Rybus.
Substitutions
Poland made 5 changes: M. Cash for K. Jozwiak (46′), J. Moder for P. Zielinski (46′), K. Piatek for A. Milik (65′), K. Linetty for P. Frankowski (65′) and T. Puchacz for P. Placheta (83′).
Best player: Karol Świderski​
The player that probably impressed the most for Poland was Karol Świderski.
His rating is (7.6) with 1 goal, 20 passes (70% accurate) and 2 key passes. He was won 11 duels out of 18.
Hungary – Formation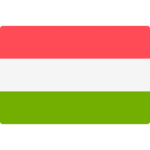 Hungary
Substitutes
Hungary started with a 3-4-2-1 line-up (3-4-2-1).
Marco Rossi played with: Dénes Dibusz (7.2), Attila Fiola (6.7), Ádám Lang (7.3), Attila Szalai (6.9), Loic Négo (6.8), Ádám Nagy (6.6), András Schäfer (7.8), Zsolt Nagy (6.8), Kevin Varga (6.4), Szabolcs Schön (6.3) and Ádám Szalai (6.4).
They had on the bench: Péter Szappanos, Ádám Bogdán, Dániel Gazdag (7.0), Ákos Kecskés, Endre Botka, Tamás Kiss (6.8), János Hahn, Csaba Spandler and Bálint Vécsei.
Substitutions
Hungary made 4 changes: K. Varga for D. Gazdag (58′), S. Schon for T. Kiss (72′), A. Szalai for J. Hahn (89′) and A. Nagy for B. Vecsei (90′).
Best player: András Schäfer​
As per our analysis, the most impressive player for Hungary was András Schäfer.
His rating is (7.8) with 1 goal, 41 passes (95% accurate) and 0 key passes. He was won 7 duels out of 12.
Results of the day
These are the results of the day in the WC Qualification Europe.​