NETANYA. Israel overcame Faroe Islands. Israel was truly better in terms of ball possession (62%) was among the factors of its victory.​
The match was played at the Netanya Stadium (Netanya) stadium in Netanya on Monday and it started at 7:45 pm local time. The referee was Jérôme Brisard who was helped by Benjamin Pages and Guillaume Debart. The 4th official was Mikael Lesage. The weather was clear. The temperature was pleasant at 17.4 degrees Celsius or 63.37 Fahrenheit. The humidity was 58%.​
Match Statistics​
!

63

Ball Possession

37
Shots
14

Total

7

7

On Target

3

6

Off Target

3

1

Shots blocked

1
93

Attack

69

39

Dangerous attack

36

68

Ball safe​

75
1

Penalties

0

10

Corners

2

4

Off Sides

2
Fouls
10

Total

9

1

Yellow Cards

0

0

Double Yellow

0

0

Red Card

0
Other
Ball possession
Israel was in firm control of the ball 62% while Faroe Islands was struggling with a 38% ball possession.
Attitude and shots
Israel was was more pushing with 39 dangerous attacks and 13 shots of which 6 were on target. This is one of the reasons why Israel won the match​.
Israel shot 13 times, 6 on target, 6 off target. On the other side, Faroe Islands shot 7 times, 3 on target, 3 off target.
Cards
Israel received 1 yellow card (M. Dabbur). Talking about the opposition, Faroe Islands didn't receive any yellow card.
Match Timeline
Standings
Standings
Group A
Group B
Group C
Group D
Group E
Group F
Group G
Group H
Group I
Group J
After this encounter, Israel will have 16 points like Austria to hold in the 3rd place. Talking about the opposition, Faroe Islands will stay with 4 points to hold in the 5th place.
Next matches
Israel – Formation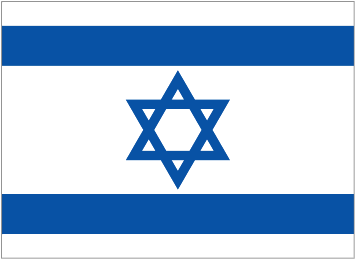 Israel
Substitutes
Israel started with a 3-4-1-2 line-up (3-4-1-2).
The manager Willibald 'Willi' Ruttensteiner decided to play with the following team: Ofir Marciano (6.1), Orel Dgani (7.1), Nir Bitton (6.7), Hatem Abd Elhamed (7.6), Eli Dasa (6.8), Daniel Avraham (6.2), Dor Peretz (7.3), Suf Podgoreanu (7.2), Manor Solomon (6.6), Shon Weissman (7.5) and Munas Dabbur (8.1).
The home team had on the bench: Sun Menachem, Itamar Nitzan, Bibars Natcho, Eitan Tibi (6.6), Dolev Haziza (6.7), Arad Ofri, Daniel Peretz, Liel Abada (6.2), Gabi Kanikovski, Iyad Abu Abaid and Shahar Piven.
Substitutions
Israel made 3 changes: A. Avraham for D. Haziza (76′), O. Dgani for E. Tibi (76′) and M. Dabbur for L. Abada (81′).
Best player: Munas Dabbur​
The most impressive player for Israel was Munas Dabbur.
His rating is (8.1) with 1 goal, 35 passes (74% accurate) and 1 key pass. He was won 5 duels out of 9.
Faroe Islands – Formation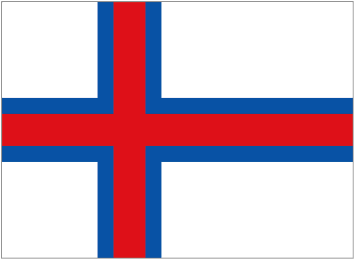 Faroe Islands
Substitutes
Faroe Islands started with a 5-4-1 line-up (5-4-1).
Håkan Ericsson played with: Gunnar Nielsen (6.4), René Shaki Joensen (7.0), Odmar Færø (6.0), Hørður Askham (6.4), Sonni Nattestad (6.2), Viljormur Davidsen (6.5), Hallur Hansson (7.0), Jakup Biskopsto Andreasen (6.8), Brandur Hendriksson Olsen (6.7), Sølvi Vatnhamar (6.7) and Jóan Edmundsson (6.8).
They had on the bench: Bjarni Petersen, Heri Mohr (6.1), Bartal Wardum, Mattias Lamhauge, Hedin Hansen, Klæmint Olsen (8.0), Petur Knudsen (6.4), Jóannes Bjartalíð (6.2), Patrik Johannesen, Teitur Gestsson, Tróndur Jensen (6.5) and Hannes Agnarsson.
Substitutions
Faroe Islands made 5 changes: H. Hansson for K. Olsen (52′), J. Andreasen for T. Jensen (70′), S. Nattestad for H. Mohr (70′), S. Vatnhamar for P. Knudsen (80′) and J. Edmundsson for J. Bjartalid (80′).
Best player: Klæmint Olsen​
The player that probably impressed the most for Faroe Islands was Klæmint Olsen.
His rating is (8.0) with 1 goal, 14 passes (64% accurate) and 2 key passes. He was won 1 duel out of 4.
His performance was remarkable also because he started the match from the bench before entering the filed in the 52′.
Results of the day
These are the results of the day in the WC Qualification Europe.​