KLAGENFURT AM WöRTHERSEE. Austria demolishes Moldova 4-1 with goals of M. Arnautovic (4′), C. Trimmel (22′), M. Arnautovic (55′ pen) and D. Ljubicic (83′). On the other side, Moldova scored with ​I. Nicolaescu (60′). Austria was much superior in terms of ball possession (64%) was among the factors of its victory.​
The match was played at the Karawankenblick Stadion stadium in Klagenfurt am Wörthersee on Monday and it started at 7:45 pm local time. The referee was Aleksandar Stavrev who had the assistance of Dejan Kostadinov and Goce Petreski. The 4th official was Dejan Jakimovski.
Match Statistics​
Ball possession
Austria had a strong ball possession 64% while Moldova was struggling with a 36% ball possession.
Attitude and shots
Austria was was more pushing with 42 dangerous attacks and 17 shots of which 7 were on target. This is one of the reasons why Austria won the match​.
Austria shot 17 times, 7 on target, 3 off target. Talking about the opposition, Moldova shot 6 times, 1 on target, 2 off target.
Cards
Austria didn't receive any yellow card. On the other side, Moldova received 1 yellow card (V. Posmac).
Match Timeline
Standings
Standings
Group A
Group B
Group C
Group D
Group E
Group F
Group G
Group H
Group I
Group J
After this contest, Austria will have 16 points like Israel to sit in the 4th place. Talking about the opposition, Moldova will stay with 1 points to sit in the 6th place.
Next matches
Austria – Formation

Austria
Substitutes
Austria started with a 4-2-3-1 line-up (4-2-3-1).
The manager Franco Foda decided to play with the following team: Heinz Lindner (6.1), Christopher Trimmel (8.2), Philipp Lienhart (6.8), Aleksandar Dragović (7.4), Andreas Ulmer (7.1), Nicolas Seiwald (6.4), Florian Grillitsch (7.2), Louis Schaub (7.4), Marcel Sabitzer (7.1), Marco Grüll (7.9) and Marko Arnautović (9.1).
The home team had on the bench: Patrick Pentz, Karim Onisiwo (6.4), Daniel Bachmann, Ercan Kara (6.6), Alessandro Schöpf, Dejan Ljubičić (7.6), Stefan Posch (6.6), Stefan Ilsanker (6.4) and Maximilian Ullmann.
Substitutions
Austria made 5 changes: L. Schaub for K. Onisiwo (58′), F. Grillitsch for D. Ljubicic (58′), N. Seiwald for S. Ilsanker (72′), M. Grull for E. Kara (81′) and A. Dragovic for S. Posch (81′).
Best player: Marko Arnautović​
Following our analysis, the most impressive player for Austria was Marko Arnautović.
His rating is (9.1) with 2 goals, 36 passes (80% accurate) and 3 key passes. He was won 7 duels out of 10.
Moldova – Formation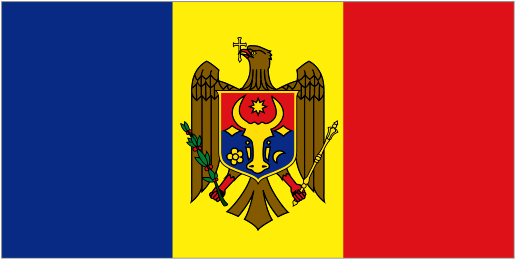 Moldova
Substitutes
Moldova started with a 5-3-2 line-up (5-3-2).
Roberto Bordin played with: Stanislav Namasco (6.4), Ion Jardan (5.9), Artiom Rozgoniuc (6.1), Veaceslav Posmac (5.7), Vadim Bolohan (6.2), Ioan-Calin Revenco (6.8), Artur Ioniță (6.4), Cristian Dros (7.2), Eugeniu Cociuc (6.2), Artiom Puntus (6.4) and Danu Spătaru (6.4).
These were the players on the bench: Corneliu Cotogoi, Ion Nicolaescu (7.1), Dumitru Celeadnic, Radu Gînsari (6.1), Igor Arhirii, Cristian Avram, Iurie Iovu, Victor Bogaciuc, Maxim Cojocaru (6.1) and Marius Iosipoi (6.8).
Substitutions
Moldova made 5 changes: A. Rozgoniuc for M. Iosipoi (46′), A. Puntus for I. Nicolaescu (58′), E. Cociuc for R. Ginsari (58′), D. Spataru for M. Cojocaru (84′) and V. Bolohan for I. Iovu (88′).
Best player: Cristian Dros​
As per our analysis, the most impressive player for Moldova was Cristian Dros.
His rating is (7.2) with 46 passes (82% accurate) and 1 key pass. He was won 4 duels out of 7.
Results of the day
These are the results of the day in the WC Qualification Europe.​