LUZERN. Switzerland demolishes Bulgaria 4-0 with goals of N. Okafor (48′), R. Vargas (57′), C. Itten (72′) and R. Freuler (90′). Switzerland was surely better in terms of ball possession (69%) was among the factors of its victory.​
The match was played at the swissporarena stadium in Luzern on Monday and it started at 7:45 pm local time. The referee was Benoît Bastien with the assistance of Aurélien Berthomieu and Aurélien Drouet. The 4th official was Florent Batta. The weather was mist. The temperature was quite cold at 5.5 degrees Celsius or 41.86 Fahrenheit. The humidity was 93%.​
Match Statistics​
!

69

Ball Possession

31
Shots
18

Total

1

9

On Target

0

7

Off Target

1

2

Shots blocked

0
106

Attack

60

76

Dangerous attack

12

106

Ball safe​

108
0

Penalties

0

18

Corners

1
Fouls
16

Total

5

2

Yellow Cards

2

0

Double Yellow

0

0

Red Card

0
Other
Ball possession
Switzerland had a superior ball possession 69% while Bulgaria was struggling with a 31% ball possession.
Attitude and shots
Switzerland was has a more offensive attitude with 76 dangerous attacks and 18 shots of which 9 were on target. This is one of the reasons why Switzerland won the match​.
Switzerland shot 18 times, 9 on target, 7 off target. Talking about the opposition, Bulgaria shot 1 times, 0 on target, 1 off target.
Cards
Switzerland received 2 yellow cards (K. Mbabu and R. Freuler). Regarding the opposition, Bulgaria received 2 yellow cards (A. Hristov and I. Turitsov).
Match Timeline
Standings
Standings
Group A
Group B
Group C
Group D
Group E
Group F
Group G
Group H
Group I
Group J
After this match, Switzerland will have 18 points to hold in the 1st place. On the opposite side, Bulgaria will stay with 8 points to sit in the 4th place.
Next matches
Switzerland – Formation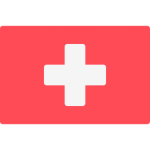 Switzerland
Substitutes
Switzerland started with a 4-2-3-1 line-up (4-2-3-1).
The manager Murat Yakin decided to play with the following team: Yann Sommer (6.9), Kevin Mbabu (7.1), Fabian Schär (7.1), Fabian Frei (6.8), Silvan Widmer (7.0), Remo Freuler (7.6), Denis Zakaria (7.1), Noah Okafor (7.7), Xherdan Shaqiri (8.1), Ruben Vargas (8.3) and Mario Gavranović (7.4).
The home team had on the bench: Cédric Itten (7.2), Renato Steffen (6.9), Andi Zeqiri (6.1), Jonas Omlin, Djibril Sow, Kastriot Imeri, Michel Aebischer, Eray Cömert, Philipp Köhn and Ulisses Garcia.
Substitutions
Switzerland made 5 changes: M. Gavranovic for C. Itten (68′), N. Okafor for R. Steffen (68′), R. Vargas for A. Zeqiri (79′), F. Schar for D. Sow (90′) and X. Shaqiri for M. Aebischer (90′).
Best player: Ruben Vargas​
The most impressive player for Switzerland was Ruben Vargas.
His rating is (8.3) with 1 goal, 31 passes (77% accurate) and 1 key pass. He was won 3 duels out of 4. He performed 3 crosses.
Bulgaria – Formation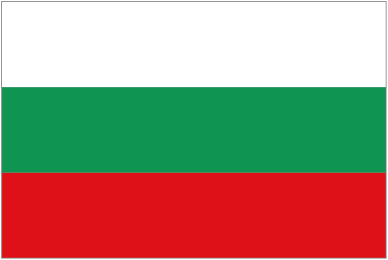 Bulgaria
Substitutes
Bulgaria started with a conservative line-up (4-4-2).
Yasen Petrov played with: Ivan Karadzhov (6.4), Ivan Turitsov (7.1), Kristian Dimitrov (6.3), Andrea Hristov (6.3), Momchil Tsvetanov (6.1), Todor Nedelev (5.9), Georgi Kostadinov (7.3), Ivajlo Chochev (7.0), Radoslav Kirilov (6.2), Atanas Iliev (6.8) and Kiril Despodov (6.4).
These were the players on the bench: Alex Petkov, Borislav Tsonev, Dominik Yankov (6.6), Svetoslav Vutsov, Georgi Minchev (6.4), Nikolay Mihaylov, Stanislav Ivanov, Dimitar Velkovski (5.8), Dimitar Iliev, Ilian Iliev (6.2) and Radoslav Tsonev (6.4).
Substitutions
Bulgaria made 5 changes: A. Iliev for G. Minchev (46′), I. Turitsov for D. Velkovski (46′), I. Chochev for I. I. Iliev (65′), R. Kirilov for R. Tsonev (70′) and K. Despodov for D. Yankov (80′).
Best player: Georgi Kostadinov​
As per our analysis, the most impressive player for Bulgaria was Georgi Kostadinov.
His rating is (7.3) with 21 passes (61% accurate) and 0 key passes. He was won 14 duels out of 14.
Results of the day
These are the results of the day in the WC Qualification Europe.​