MARRAKECH. Guinea-Bissau and Sudan didn't manage to score any goal on Monday..
The match was played at the Stade de Marrakech stadium in Marrakech on Monday and it started at 4:00 pm local time. The referee was Jean Ouattara with the support of Seydou Tiama and Habib Oumar Sanou. The 4th official was Hamidou Diero. The weather was clear. The temperature was pleasant at 22 degrees Celsius or 71.67 Fahrenheit. The humidity was 26%.​
Match Statistics​
Shots
3

Total

7

2

On Target

1

1

Off Target

6

1

Shots blocked

0
109

Attack

113

71

Dangerous attack

74

90

Ball safe​

103
0

Penalties

0

5

Corners

6

6

Off Sides

3
Fouls
13

Total

19

0

Yellow Cards

1

0

Double Yellow

0

0

Red Card

0
Other
Ball possession
Guinea-Bissau had a superior ball possession 55% while Sudan was struggling with a 45% ball possession.
Attitude and shots
Sudan was putting more pressure with 74 dangerous attacks and 7 shots of which 1 were on target. However, that was not enough Sudan to win the contest​.
Guinea-Bissau shot 3 times, 2 on target, 1 off target. Talking about the opposition, Sudan shot 7 times, 1 on target, 6 off target.
Cards
Guinea-Bissau didn't receive any yellow card. Regarding the opposition, Sudan didn't receive any yellow card.
Match Timeline
Standings
Standings
Group A
Group B
Group C
Group D
Group E
Group F
Group G
Group H
Group I
Group J
After this match, Guinea-Bissau will have 6 points to remain in the 2nd place. On the opposite side, Sudan will have 3 points to hold in the 4th place.
Next matches
Guinea-Bissau – Formation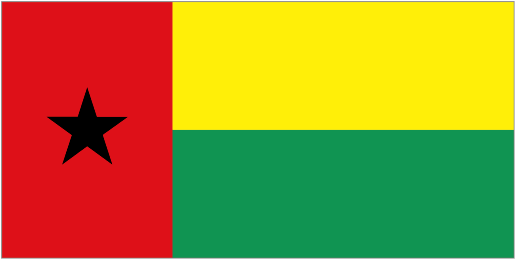 Guinea-Bissau
Substitutes
Guinea-Bissau started with an extremely aggressive line-up (3-4-3).
The manager Baciro Candé decided to play with the following team: Jonas Mendes, Fali Candé, Marcelo Djaló, Nanú, Opa Sangante, Alfa Semedo, João Jaquité, Bura Nogueira, Frederic Mendy, Steve Ambri and Jorginho.
The home team had on the bench: Maurice Gomis, Manuel Baldé, Eddi Gomes, Rudinilson Silva, Pelé, Mauro Rodrigues, Moreto Cassama, Sori Mané, Alexandre Mendy, Joseph Mendes, Jefferson Encada and Iano Imbeni.
Substitutions
Guinea-Bissau made 2 changes: S. Ambri for J. Encada (46′) and A. Mendy for F. Mendy (80′).
Sudan – Formation
Sudan
Substitutes
Sudan started with a 5-3-2 line-up (5-3-2).
Hubert Velud played with: Ali Abdallah Abu-Eshrein, Faris Abdalla, Amir Kamal, Mohamed Saeed, Waleed Hassan Abdalla, Athar Eltahir, Salaheldin Adil, Walieldin Khidir, Nasr Eldin El Shigail, Mohamed Abdelrahman and Yasir Mozamil.
They had on the bench: Mohamed Mustafa, Mohamed Abooja, Ahmed Adam, Ramadan Agab, Mohamed Al-Rasheed, Ahmed Wadah, Dhiya Mahjoub and Mohamed Hashim.
Substitutions
Sudan made 3 changes: W. Khidir for D. Mahjoub (46′), F. Abdalla for A. Adam Mohammad (69′) and Y. M. Mohamed for R. Agab (69′).
Results of the day
These are the results of the day in the WC Qualification Africa.​