NIAMEY. Niger demolishes Djibouti 7-2 with goals of A. Z. Adje (14′), A. Z. Adje (36′), A. Wonkoye (62′), D. Sosah (64′), V. Adebayor (75′), I. Issa (85′), I. Issa (87′) and I. Djibrilla (87′). On the other side, Djibouti scored with ​Y. Ahmed (33′). Niger was unquestionably better in terms of ball possession (62%) was among the factors of its victory.​
The match was played at the Stade Général Seyni Kountché (Niamey) stadium in Niamey on Monday and it started at 4:00 pm local time. The referee was Mohamed Athoumani with the support of Soulaimane Amaldine and Said Omar Chebli. The 4th official was Ali Mohamed Adelaid. The weather was cloudy. The temperature was extremely hot at 37.2 degrees Celsius or 98.89 Fahrenheit. The humidity was 8%.​
Match Statistics​
Ball possession
Niger was in firm control of the ball 62% while Djibouti was struggling with a 38% ball possession.
Attitude and shots
Niger was has a more offensive attitude with 50 dangerous attacks and 20 shots of which 12 were on target. This is one of the reasons why Niger won the match​.
Niger shot 20 times, 12 on target, 8 off target. Regarding the opposition, Djibouti shot 19 times, 7 on target, 12 off target.
Cards
Niger received 4 yellow cards (N. Van Attenhoven, A. Wonkoye, Y. Oumarou and A. Sabo). On the opposite side, Djibouti received 3 yellow cards (I. Warsama, S. Hassan and K. Mohamed).
Match Timeline
33'
Youssouf Abdi Ahmed
(goal)
65'
Saleh Bourhan Hassan
- Yellow
69'
Ibrahim Aden Warsama
- Yellow
Oumarou Issaka
- sub ->
D. Sosah
82'
Standings
Standings
Group A
Group B
Group C
Group D
Group E
Group F
Group G
Group H
Group I
Group J
After playing this contest, Niger will have 7 points to sit in the 3rd place. On the opposite side, Djibouti will stay with 0 points to sit in the 4th place.
Next matches
Niger – Formation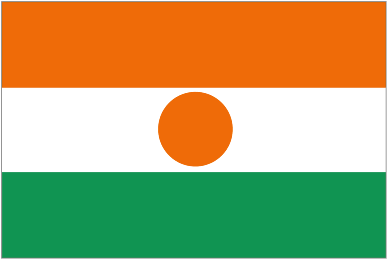 Niger
Substitutes
Niger adopted the aggressive line-up (4-3-3).
The manager Jean-Michel Cavalli decided to play with the following team: Naim Van Attenhoven, Abdoul Garba, Youssouf Oumarou, Abdoulaye Boureima Katkoré, Ousmane Diabaté, Amadou Sabo, Abdoul Moumouni, Amadou Moutari, Victorien Adebayor, Abdoul Aziz Ibrahim and Daniel Sosah.
The home team had on the bench: Kassaly Daouda, Kader Aboubacar, Razak Seyni, Boubacar Hainikoye, Boubacar Moumouni, Kader Aboubacar, Zakari Junior Lambo, Issa Djibrilla, Salam Boulhassan and Abdoul Hourba.
Substitutions
Niger made 5 changes: K. Boureima for R. Seyni (26′), Y. Oumarou for A. Wonkoye (56′), D. Sosah for I. Issa (82′), A. Z. Adje for Z. J. Lambo (82′) and V. Adebayor for Z. Lambo (82′).
Djibouti – Formation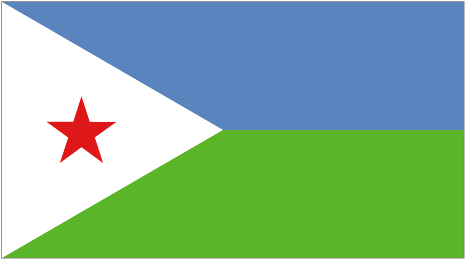 Djibouti
Substitutes
Also Djibouti adopted the aggressive line-up (4-3-3).
Mohamed Meraneh Hassan played with: Innocent Mbonihankuye, Yabe Siad, Ahmed Mohamed Aden, Mohamed Youssouf Batio, Moussa Araita Hamadou, Saleh Hassan, Mahdi Houssein Mahabeh, Youssouf Abdi Ahmed, Mohamed Fouad Mohamed, Doualeh Mahamoud Elabeh and Samuel Akinbinu.
They had on the bench: Mohamed Ibrahim Ali, Omar Mohamed Mahamoud, Abass Fouad Abdourahman, Ali Youssouf Farada, Sabri Ali Mohamed, Abdoulkader Djama Dabar, Omar Elmi Aboubaker, Yonis Moussa Dirir, Omar Abdallah and Kenedid Abdoulaziz Mohamed.
Substitutions
Djibouti made 3 changes: M. Fouad for A. Y. Farada (70′), Y. Ahmed for I. Ali Mohamed (81′) and D. Elabeh for S. Ali (90′).
Results of the day
These are the results of the day in the WC Qualification Africa.​