NAIROBI. Kenya conquered Rwanda to win 2-1. It was Kenya to strike first with an early goal of M. Olunga at the 2′. Then R. Odada scored again for Kenya in the 15′ minute with a penalty. Eventually, O. Niyonzima reduced the distance for Rwanda with a goal. However, that was it, and the result remained 2-1.​ Kenya took advantage of its superior ball possession (56%).
The match was played at the Nyayo National Stadium stadium in Nairobi on Monday and it started at 1:00 pm local time. The referee was Celso Alvação who was helped by Arsénio Marengula and Olivio Adriano Saimone. The 4th official was Artur Adriano Alfinar. The weather was rainy. The temperature was pleasant at 24.9 degrees Celsius or 76.87 Fahrenheit. The humidity was 44%.​
Match Statistics​
Ball possession
Kenya had a superior ball possession 56% while Rwanda was struggling with a 44% ball possession.
Attitude and shots
Rwanda was more aggressive with 71 dangerous attacks and 12 shots of which 3 were on target. Nonetheless, Kenya found a way to find the solution to win this match.​
Kenya shot 5 times, 4 on target, 1 off target. Talking about the opposition, Rwanda shot 12 times, 3 on target, 9 off target.
Cards
Kenya received 3 yellow cards (J. Okumu, R. Odada and J. Saruni). Talking about the opposition, Rwanda received 2 yellow cards (D. Rukundo and O. Niyonzima).
Match Timeline
25'
Ernest Sugira
- sub ->
K. Nsanzimfura
Samuel Onyango
- sub ->
E. Otieno
46'
Anthony Wambani
- sub ->
A. Akumu
62'
62'
Ali Serumogo
- sub ->
D. Rukundo
Standings
Standings
Group A
Group B
Group C
Group D
Group E
Group F
Group G
Group H
Group I
Group J
After playing this contest, Kenya will have 6 points to remain in the 3rd place. On the other side, Rwanda will stay with 1 points to remain in the 4th place.
Next matches
Kenya – Formation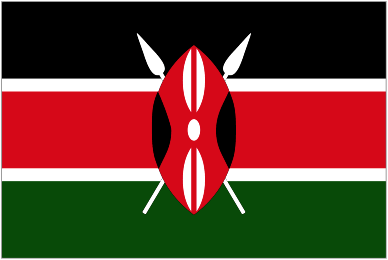 Kenya
Substitutes
Kenya started with a 5-4-1 line-up (5-4-1).
The manager Engin Firat decided to play with the following team: James Saruni, Joseph Okumu, Hassan Abdallah, Erick Otieno, David Ochieng, Omar Khamis, Kenneth Muguna, Richard Odada, Amos Nondi, Anthony Akumu and Michael Olunga.
The home team had on the bench: B. Bwire, C. Miheso, Duke Abuya, I. Dunga, Ian Otieno, Samuel Onyango, Timothy Ouma, A. Tera, M. Mohammed, Anthony Wambani, C. Nyakeya and E. Asike.
Substitutions
Kenya made 4 changes: E. Otieno for S. Onyango (46′), A. Akumu for A. Wambani (62′), S. Onyango for T. Ouma (80′) and R. Odada for D. Abuya (80′).
Rwanda – Formation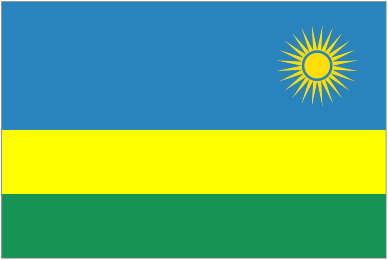 Rwanda
Substitutes
Rwanda started with a conservative line-up (4-4-2).
Vincent Mashami played with: Ntwari Fiacre, Denis Rukundo, Thierry Manzi, Salomon Nirisarike, Eric Rutanga, Dominique Savio Nshuti, Olivier Niyonzima, Keddy Nsanzimfura, Kevin Muhire, Danny Usengimana and Innocent Nshuti.
They had on the bench: Ally Serumogo, B. Ngwabije, B. Nishimwe, C. Buhake, C. Ishimwe, C. Niyigena, E. Mvuyekure, Ernest Sugira and Muhadjiri Hakizimana.
Substitutions
Rwanda made 3 changes: K. Nsanzimfura for E. Sugira (25′), I. Nshuti for M. Hakizimana (46′) and D. Rukundo for A. Serumogo (62′).
Results of the day
These are the results of the day in the WC Qualification Africa.​