A study by tech analytics firm Gracenote Nielsen has revealed that Instagram posts by Aston Villa star Alisha Lehmann are worth an astonishing £245,000 each. Lehmann, dubbed the world's sexiest footballer, has a substantial following, and experts estimate the value of her posts based on factors like followers, engagement rate, and reach.
The 24-year-old Swiss national recently announced the release of her 2024 calendar, priced between £51.20 and £67.39. A limited edition signed by Lehmann is available for £152, and it's already generating excitement among fans and fellow players.
Rachel Daly, a Lionesses star and Lehmann's teammate at Aston Villa, commented on the calendar's return. Last year, Lehmann's calendar sold out almost instantly and was rumored to be a contributing factor to her breakup with Brazilian footballer Douglas Luiz.
Aside from her calendar venture, Lehmann has sponsorship deals with brands like Coca-Cola Switzerland and luxury jeweler MJ Jones. She's also a brand ambassador for Primeenergy drink, associated with YouTubers KSI and Logan Paul. Despite her growing off-field ventures, Lehmann emphasizes her unwavering dedication to football, training daily and playing matches every weekend.
Alisha Lehmann
Alisha Lehmann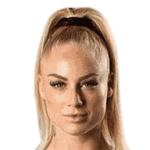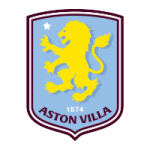 Aston Villa W
Forwarder, Midfielder

Switzerland
Age: 24
166 cm
kg
Season 2023/2024
Passes
40
6.7
45.7%
Avg
Succ
This season he played in total 20 times for 1229 minutes for Women's Super League.
Alisha Lehmann scored 5 goals for Aston Villa W. He procured twice assists. He received 1 yellow card and no red cards.
His team is currently 5th in Women's Super League. In the last match Aston Villa W won 2-0 against Arsenal W. The next match in Women's Super League will be against Manchester United W.
Aston Villa W performance and stats
Aston Villa W is currently in the Women's Super League with points.
It has a even goal difference after scoring goals and conceding .​
Aston Villa W will play the next match in Women's Super League against Manchester United W on Sunday 1st of October in Walsall.​
View this post on Instagram