IVANOVO. Torpedo Moskva and Tekstilshchik draw 1-1. I. Temnikov scored the first goal (40′) for Torpedo Moskva. E. Prutsev settled the score (49′). Torpedo Moskva was not able to win even if it was better in terms of ball possession (57%)
The match was played at the Stadion Tekstilshchik stadium in Ivanovo on Saturday and it started at 11:00 am local time. The referee was Andrey Fisenko who had the assistance of Dmitri Zhvakin and Evgeni Sinyanskiy. The 4th official was Dmitri Matveev. The weather was cloudy. The temperature was quite cold at 0.9 degrees Celsius or 33.69 Fahrenheit. The humidity was 89%.​
Match Statistics​
Shots
11

Total

14

5

On Target

6

6

Off Target

8

0

Shots blocked

0
82

Attack

118

45

Dangerous attack

69

0

Ball safe​

0
0

Penalties

0

7

Corners

3
Fouls
2

Yellow Cards

2

0

Double Yellow

0

0

Red Card

0
Ball possession
Torpedo Moskva was in firm control of the ball 57% while Tekstilshchik was struggling with a 43% ball possession.
Attitude and shots
Torpedo Moskva was putting more pressure with 69 dangerous attacks and 14 shots of which 6 were on target. However, that was not enough Torpedo Moskva to win the match​.
Tekstilshchik shot 11 times, 5 on target, 6 off target. Regarding the opposition, Torpedo Moskva shot 14 times, 6 on target, 8 off target.
Cards
Tekstilshchik received 3 yellow cards (S. Obivalin, A. Smirnov and V. Karpov). Talking about the opposition, Torpedo Moskva received 2 yellow cards (M. Sultonov and O. Kozhemyakin).
Match Timeline
Aleksandr Shlenkin
- sub ->
I. Shvedyuk
46'
63'
Aleksandr Ryazantsev
- sub ->
O. Kozhemyakin
Maksim Sidorov
- sub ->
V. Steklov
79'
Standings
After playing this match, Tekstilshchik will have 19 points to gain in the 20th place. On the opposite side, Torpedo Moskva will have 42 points to remain in the 3rd place.
Next matches
In the next match in the FNL, Tekstilshchik will play away against Yenisey on the 17th of November with a 4-0 head to head record in favor of Yenisey (1 draw).
Tekstilshchik – Formation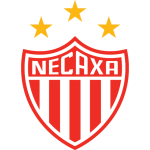 Tekstilshchik
Substitutes
The manager Andrey Aksenov decided to play with the following team: A. Smirnov, A. Khripkov, S. Obivalin, V. Karpov, A. Goryushkin, V. Steklov, I. Shvedyuk, T. Avanesyan, I. Moseychuk, E. Prutsev and V. Sergeev.
The home team had on the bench: A. Shlenkin, L. N'Diaye, M. Sidorov, K. Mashukov, A. Gubochkin, A. Mnatsakanyan, D. Rudakov, M. Edapin and M. Bachinskiy.
Substitutions
Tekstilshchik made 5 changes: I. Shvedyuk for A. Shlenkin (46′), V. Sergeev for L. N'diaye (79′), V. Steklov for M. Sidorov (79′), E. Prutsev for K. Mashukov (79′) and T. B. Avanesyan for A. Gubochkin (89′).
Torpedo Moskva – Formation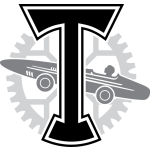 Torpedo Moskva
Substitutes
Aleksandr Borodyuk played with: A. Dovbnya, I. Temnikov, A. Shumskikh, A. Samsonov, O. Kozhemyakin, A. Evdokimov, A. Pomerko, M. Sultonov, V. Adaev, A. Orekhov and I. Lebedenko.
The following players were sitting on the bench: A. Ryazantsev, A. Kravchuk, A. Kalmykov, D. Poluboyarinov, O. Kaplienko, E. Proshkin, V. Botnar, R. Netfullin and T. Abdrashitov.
Substitutions
Torpedo Moskva made 4 changes: I. Lebedenko for A. Kalmykov (63′), V. Adaev for A. Kravchuk (63′), O. Kozhemyakin for A. Ryazantsev (63′) and M. Sultonov for D. Poluboyarinov (87′).
Results of the day
These are the results of the day in the FNL.​