ALDERSHOT. Aldershot Town overcome Grimsby Town to win 2-1. It was Aldershot Town to strike first with a goal of T. Willard at the 12′. Then it was a goal in the 16′ minute to make things even for 1-1. Eventually, A. Whittingham gave the win to Aldershot Town in the 62′ minute with a goal. Grimsby Town lost this match even if it was superior in terms of ball possession (57%).
The match was played at the The EBB Stadium. stadium in Aldershot on Saturday and it started at 3:00 pm local time. The referee was Gary Parsons. The weather was cloudy. The temperature was cold at 11.5 degrees Celsius or 52.77 Fahrenheit. The humidity was 80%.​
Match Statistics​
Shots
6

Total

7

4

On Target

4

2

Off Target

3

0

Shots blocked

0
78

Attack

95

48

Dangerous attack

63

69

Ball safe​

82
0

Penalties

0

7

Corners

4
Fouls
3

Yellow Cards

2

0

Double Yellow

0

0

Red Card

0
Other
Ball possession
Grimsby Town had a superior ball possession 57% while Aldershot Town was struggling with a 43% ball possession.
Attitude and shots
Grimsby Town was more aggressive with 63 dangerous attacks and 7 shots of which 4 were on target. Anyway, Aldershot Town succeeded in find the solution to win this contest.​
Aldershot Town shot 6 times, 4 on target, 2 off target. On the other side, Grimsby Town shot 7 times, 4 on target, 3 off target.
Cards
Aldershot Town received 3 yellow cards (C. Oxlade-Chamberlain, R. Glover and L. Kinsella). On the other side, Grimsby Town received 2 yellow cards (E. Sousa and A. Hunt).
Match Timeline
68'
Will Bapaga
- sub ->
B. Fox
Standings
After playing this contest, Aldershot Town will have 10 points to remain in the 21st place. On the other side, Grimsby Town will stay with 29 points to hold in the 3rd place.
Next matches
In the next match in the National League, Aldershot Town will host Torquay United on the 23rd of November with a 9-8 head to head stats in favor of Aldershot Town (6 draws).
Grimsby Town will host Southend United on the 19th of November with a 1-0 head to head stats in favor of Southend United (1 draw).
Aldershot Town – Formation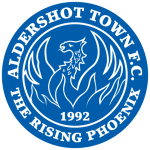 Aldershot Town
Substitutes
The manager Mark Molesley decided to play with the following team: L. Walker, L. Kinsella, K. Lyons-Foster, C. Jordan, A. Saunders, M. Sylla, C. Oxlade-Chamberlain, T. Willard, R. Glover, A. Whittingham and C. Andrews.
The home team had on the bench: M. Ndjoli, J. Berkeley-Agyepong, W. Angell, M. Walker and J. Gorman.
Substitutions
Aldershot Town made 3 changes: C. Andrews for M. Ndjoli (72′), R. Glover for J. Berkeley-Agyepong (78′) and M. Sylla for A. Woody (90′).
Grimsby Town – Formation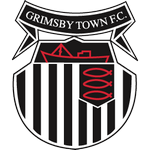 Grimsby Town
Substitutes
Paul Hurst played with: J. McKeown, L. Waterfall, M. Efete, S. Revan, Érico Sousa, H. Clifton, B. Fox, A. Hunt, E. Khouri, R. Towler and R. Taylor.
These were the players on the bench: W. Bapaga, L. John-Lewis, A. Crookes, G. Coke and D. Longe-King.
Substitutions
Grimsby Town made 2 changes: B. Fox for W. Bapaga (68′) and E. Khouri for L. N. John-Lewis (68′).
Results of the day
These are the results of the day in the National League.​