One of Paris Saint-Germain's beloved midfielders, Marco Verratti, is set to make a significant move to the Qatar-based Al Arabi club, as confirmed by transfer expert Fabrizio Romano.
This impending transfer marks a notable development in the football world, particularly for PSG fans who hold Verratti in high regard. Known for his exceptional skills and contributions to the team, Verratti has been a fan favorite and a crucial presence in the PSG midfield.
The reported verbal agreement between Verratti and Al Arabi signals a new chapter in the Italian midfielder's career. Qatar's Al Arabi is set to benefit from Verratti's talent and experience, while PSG faces the prospect of reshaping its midfield.
As Verratti prepares for this new footballing journey, it remains to be seen how PSG will address the void left by his departure. This transfer will undoubtedly draw attention from fans and enthusiasts eager to witness how Verratti adapts to a new league and club.
Marco Verratti
Marco Verratti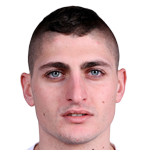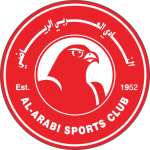 Al Arabi
Goalkeaper, Midfielder

Italy
Age: 31
165 cm
60 kg
Season 2023/2024
Passes
185
92.5
47.0%
Avg
Succ
This season he played in total 29 times for 2236 minutes for Ligue 1.
Marco Verratti didn't score any goal for Paris Saint Germain. He procured one assist. He received 9 yellow cards and 1 red card.
His team is currently 1st in Ligue 1. In the last match Paris Saint Germain won 4-1 against Olympique Lyonnais. The next match in Ligue 1 will be against Nice.
Paris Saint Germain performance and stats
Paris Saint Germain is currently 2nd in the Ligue 1 with 8 points.
In the last 4 games, it has won twice and drawn twice. In its last match, Paris Saint Germain won 1-4 against Olympique Lyonnais.​​
It has a positive goal difference after scoring 8 goals and conceding 3.​
Paris Saint Germain will play the next match in Ligue 1 against Olympique Marseille on Sunday 24th of September in Paris.​