TRIPOLI. Lamia overcomes Asteras Tripolis 1-0 after R. Garcia scored an own goal 27min. Asteras Tripolis lost this match even if it was better in terms of ball possession (60%).
The match was played at the Stadio Theodoros Kolokotronis stadium in Tripoli on Sunday and it started at 1:00 pm local time. The referee was Efstathios Gortsilas with the collaboration of Iordanis Aptosoglou and Christos Baltas. The 4th official was Angelos Angelakis. The weather was cloudy. The temperature was pleasant at 22.4 degrees Celsius or 72.3 Fahrenheit. The humidity was 71%.​
Match Statistics​
Shots
14

Total

4

6

On Target

2

8

Off Target

2

1

Shots blocked

0
140

Attack

55

58

Dangerous attack

9

111

Ball safe​

94
0

Penalties

0

4

Corners

0
Fouls
16

Total

17

1

Yellow Cards

1

0

Double Yellow

0

0

Red Card

0
Other
Ball possession
Asteras Tripolis had a strong ball possession 60% while Lamia was struggling with a 40% ball possession.
Attitude and shots
Asteras Tripolis was was putting more pressure with 58 dangerous attacks and 14 shots of which 6 were on target. Still, Lamia found a way to find the solution to win this contest.​
Asteras Tripolis shot 14 times, 6 on target, 8 off target. On the other side, Lamia shot 4 times, 2 on target, 2 off target.
Cards
Asteras Tripolis received 1 yellow card (F. Alvarez). Talking about the opposition, Lamia received 1 yellow card (D. Bejarano).
Match Timeline
David Carmona
- sub ->
R. Garcia
46'
Walter Iglesias
- sub ->
J. Valiente
46'
67'
Ioannis Skondras
- sub ->
A. Karamanos
68'
Ioannis Skondras
- sub ->
Anastasios Karamanos
Léo Tilica
- sub ->
Daniel Santafé
68'
76'
Theofanis Tzandaris
- sub ->
S. Gentsoglou
84'
Nikolaos Tsoukalos
- sub ->
B. Arabuli
Rodrigo Gómez
- sub ->
F. Atienza
84'
Standings
After playing this match, Asteras Tripolis will stay with 9 points like Lamia and Ionikos to remain in the 10th place. On the opposite side, Lamia will have 9 points like Asteras Tripolis and Ionikos to hold in the 9th place.
Next matches
In the next match in the Super League, Asteras Tripolis will play away with Ionikos on the 20th of November with a 1-0 head to head statistic in favor of Asteras Tripolis (0 draws).
Lamia will host Panathinaikos on the 22nd of November with a 4-2 head to head in favor of Panathinaikos (3 draws).
Asteras Tripolis – Formation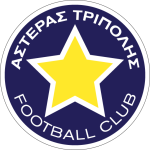 Asteras Tripolis
Substitutes
Asteras Tripolis started with a 4-2-3-1 line-up (4-2-3-1).
The manager Milan Rastavac decided to play with the following team: Antonis Tsiftsis, Rubén García, Pichu Atienza, Pepe Castaño, Federico Alvarez, Daniel Santafe, Jose Luis Valiente Gimenez, Adrián Riera, Kévin Soni, Sito and Asier Benito Sasiain.
The home team had on the bench: David Carmona, Giannis Christopoulos, Rodrigo Gómez, Walter Iglesias, Giorgos Kanelopoulos, Christos Tasoulis, Francesc Regis, Léo Tilica and Georgios Papadopoulos.
Substitutions
Asteras Tripolis made 5 changes: R. Garcia for D. Carmona Sierra (46′), J. Valiente for M. Iglesias (46′), D. Santafe Mena for L. Costa (67′), A. Benito for Xesc (67′) and F. Atienza for R. Gomez (84′).
Lamia – Formation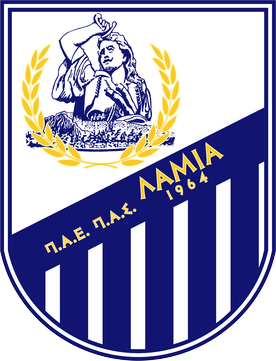 Lamia
Substitutes
Lamia started with an extremely aggressive line-up (3-4-3).
On the other side, Michalis Grigoriou played with: Athanasios Garavelis, Kyriakos Mazoulouxis, Adam Tzanetopoulos, Daniel Adejo, Konstantinos Provydakis, Savvas Gentsoglou, Danny Bejarano, Ángel Martínez, Anastasios Karamanos, Tyronne and Bachana Arabuli.
The following players were sitting on the bench: Bojan Šaranov, Vladimir Golemić, Giorgos Saramantas, Giannis Skondras, Loukas Vyntra, Christos Eleftheriadis, Nikolaos Tsoukalos, Theofanis Tzandaris and Georgios Manousakis.
Substitutions
Lamia made 4 changes: A. Karamanos for G. Skondras (67′), S. Gentsoglou for T. Tzandaris (76′), Tyronne for C. Eleftheriadis (76′) and B. Arabuli for N. Tsoukalos (84′).
Results of the day
These are the results of the day in the Super League.​