STOCKHOLM. Hammarby was able to turn the table against Örebro.
The match was played at the Tele2 Arena stadium in Stockholm on Sunday and it started at 2:00 pm local time. The referee was Mohammed Al Hakim with the collaboration of Fredrik Klyver and Robin Wilde. The 4th official was Fredrik Hansson. The weather was rainy. The temperature was quite cold at 4.1 degrees Celsius or 39.34 Fahrenheit. The humidity was 93%.​
Match Statistics​
Ball possession
None of the teams was particularly dominant in terms of ball possession. Hammarby was in possession of the ball for 49% of the time vs. Örebro that controlled the ball for 51% of the time.
Attitude and shots
Hammarby was was more aggressive with 37 dangerous attacks and 17 shots of which 12 were on target. This is one of the reasons why Hammarby won the match​.
Hammarby shot 17 times, 12 on target, 5 off target. On the other side, Örebro shot 10 times, 6 on target, 4 off target.
Cards
Hammarby didn't receive any yellow card. Regarding the opposition, Örebro received 3 yellow cards (J. Mårtensson, N. Bergmark and K. Walker).
Match Timeline
75'
Agon Mehmeti
- sub ->
J. Larsson
81'
David Seger
- sub ->
J. Mårtensson
88'
Noel Milleskog
- sub ->
H. Ali
Standings
After this match, Hammarby will have 46 points to hold in the 5th place. Regarding the opposition, Örebro will stay with 17 points to sit in the 15th place.
Next matches
In the next match in the Allsvenskan, Hammarby will play away with Degerfors on the 21st of November with a 1-0 head to head record in favor of Hammarby (0 draws).
Örebro will host Kalmar on the 22nd of November with a 12-12 head to head record.
Hammarby – Formation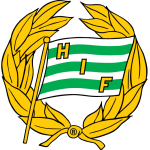 Hammarby
Substitutes
Hammarby started with a 3-5-2 line-up (3-5-2).
The manager Milos Milojevic decided to play with the following team: Oliver Dovin (6.3), Mads Fenger (6.5), Richard Magyar (6.5), Bjørn Paulsen (6.4), Simon Sandberg (7.8), Akinkunmi Amoo (7.1), Aziz Ouattara Mohammed (7.1), Darijan Bojanić (7.1), Vladimir Rodić (6.7), Astrit Selmani (7.0) and Gustav Ludwigson (7.2).
The home team had on the bench: Paulinho (6.8), D. Blažević, A. Matko, Mayckel Lahdo (6.6), Jeppe Andersen (7.1), Williot Swedberg (7.0) and B. Engdahl.
Substitutions
Hammarby made 4 changes: R. Magyar for J. Andersen (46′), D. Bojanić for W. Swedberg (46′), V. Rodić for M. Lahdo (71′) and A. Selmani for Paulinho (81′).
Best player: Simon Sandberg​
Following our analysis, the most impressive player for Hammarby was Simon Sandberg.
His rating is (7.8) with 1 goal, 34 passes (82% accurate) and 2 key passes. He was won 1 duel out of 4. He performed 5 crosses.
Örebro – Formation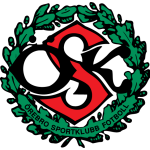 Örebro
Substitutes
Örebro started with a 3-4-1-2 line-up (3-4-1-2).
Talking about the opposition, Marcus Lantz played with: Bobby Allain (6.8), Niclas Bergmark (6.4), Nasiru Moro (6.8), Benjamin Hjertstrand (7.1), Ali Hussein (6.7), Kevin Walker (6.5), Johan Maartensson (7.0), Richard Friday (6.4), Jiloan Hamad (6.9), Jake Larsson (6.4) and Nahir Besara (8.0).
The following players were sitting on the bench: Noel Milleskog, M. Almebäck, G. Leijon, A. Ingves, A. Skovgaard, David Seger (6.1) and Agon Mehmeti (6.8).
Substitutions
Örebro made 3 changes: J. Larsson for A. Mehmeti (75′), J. Mårtensson for D. Seger (81′) and H. Ali for N. Milleskog (88′).
Best player: Nahir Besara​
The most impressive player for Örebro was Nahir Besara.
His rating is (8.0) with 1 goal, 56 passes (94% accurate) and 0 key passes. He was won 1 duel out of 2. He performed 1 cross.
Results of the day
These are the results of the day in the Allsvenskan.​