GROZNYI. Alaniya Vladikavkaz demolishes Torpedo Moskva 5-1 with goals of B. Khadartsev (24′), D. Kobesov (31′), B. Khadartsev (41′ pen), B. Magomedov (73′) and I. Mashukov (79′). On the other side, Torpedo Moskva scored with ​A. Samsonov (75′).
The match was played at the Stadion im. Sultana Bilimkhanova stadium in Groznyi on Saturday and it started at 2:00 pm local time. The referee was Evgeny Kukulyak. The weather was cloudy. The temperature was cold at 7.2 degrees Celsius or 45 Fahrenheit. The humidity was 93%.​
Match Statistics​
Shots
16

Total

11

8

On Target

3

8

Off Target

8

0

Shots blocked

0
97

Attack

104

57

Dangerous attack

50

0

Ball safe​

0
2

Penalties

0

7

Corners

4
Fouls
1

Yellow Cards

3

0

Double Yellow

0

0

Red Card

0
Other
Ball possession
None of the teams was particularly dominant in terms of ball possession. Alaniya Vladikavkaz was in possession of the ball for 52% of the time vs. Torpedo Moskva that controlled the ball for 48% of the time.
Attitude and shots
Alaniya Vladikavkaz was has a more offensive attitude with 57 dangerous attacks and 16 shots of which 8 were on target. This is one of the reasons why Alaniya Vladikavkaz won the match​.
Alaniya Vladikavkaz shot 16 times, 8 on target, 8 off target. On the opposite side, Torpedo Moskva shot 11 times, 3 on target, 8 off target.
Cards
Alaniya Vladikavkaz received 1 yellow card (D. Kobesov). On the opposite side, Torpedo Moskva received 3 yellow cards (A. Kravchuk, A. Samsonov and R. Netfullin).
Match Timeline
Batraz Khadartsev
(penalty)
41'
Batraz Gurtsiev
- sub ->
D. Kobesov
57'
Islam Mashukov
- sub ->
B. Khadartsev
57'
59'
Aleksandr Ryazantsev
- sub ->
A. Kravchuk
Soslan Kachmazov
- sub ->
A. Khabalov
66'
74'
Egor Proshkin
- sub ->
A. Kalmykov
Standings
After this match, Alaniya Vladikavkaz will have 39 points to remain in the 4th place. Regarding the opposition, Torpedo Moskva will stay with 41 points to sit in the 2nd place.
Next matches
In the next match in the FNL, Alaniya Vladikavkaz will host Yenisey on the 13th of November with a 2-1 head to head stats in favor of Alaniya Vladikavkaz (0 draws).
Alaniya Vladikavkaz – Formation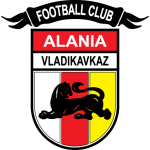 Alaniya Vladikavkaz
Substitutes
The manager Spartak Gogniev decided to play with the following team: A. Tomaev, A. Butaev, K. Kochiev, D. Shavlokhov, A. Khabalov, B. Magomedov, A. Tsaraev, David Kobesov, B. Khadartsev, N. Giorgobiani and V. Khubulov.
The home team had on the bench: S. Kachmazov, B. Gurtsiev, A. Khugaev, A. Podbeltsev, A. Zaseev, I. Mashukov, D. Dzakhov, B. Kokoev, R. Sosranov, G. Natabashvili, A. Eldarushev and Dmitri Kobesov.
Substitutions
Alaniya Vladikavkaz made 5 changes: D. Kobesov for B. Gurtsiyev (57′), B. Khadartsev for I. Mashukov (57′), A. Khabalov for S. Kachmazov (66′), N. Giorgobiani for A. Khugaev (66′) and V. Khubulov for D. Kobesov (76′).
Torpedo Moskva – Formation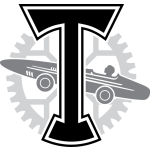 Torpedo Moskva
Substitutes
Talking about the opposition, Aleksandr Borodyuk played with: V. Botnar, A. Shumskikh, A. Samsonov, O. Kozhemyakin, A. Evdokimov, A. Pomerko, R. Netfullin, V. Adaev, A. Kravchuk, I. Lebedenko and A. Kalmykov.
They had on the bench: A. Ryazantsev, O. Kaplienko, E. Proshkin, A. Dovbnya, T. Abdrashitov and D. Poluboyarinov.
Substitutions
Torpedo Moskva made 5 changes: A. Kravchuk for A. Ryazantsev (59′), A. Shumskikh for D. Poluboyarinov (74′), A. Kalmykov for E. Proshkin (74′), A. Samsonov for O. Kaplienko (81′) and I. Lebedenko for T. Abdrashitov (84′).
Results of the day
These are the results of the day in the FNL.​