ZHIGULYOVSK. Akron had a surprising win over Metallurg Lipetsk with a 2-0 win with a goal from M. Palienko (59′) and a goal from D. Efremov (37′).
The match was played at the Stadion Kristall Zhigulyovsk stadium in Zhigulyovsk on Saturday and it started at 11:00 am local time. The referee was Maksim Perezva who had the assistance of Sergey Yadrov and Dmitri Tarasov. The 4th official was Artem Kataykin.
Match Timeline
64'
Andrey Ovchinnikov
- Yellow
79'
Nikolai Ivannikov
- sub ->
M. Sazonov
79'
Ruslan Akhvlediani
- sub ->
A. Kutjin
Stanislav Biblyk
- sub ->
M. Palienko
82'
Standings
After playing this match, Akron will have 32 points to sit in the 8th place. On the other side, Metallurg Lipetsk will stay with 18 points like Tekstilshchik and Volgar Astrakhan to soar in the 21st place.
Next matches
Akron – Formation Akron
Substitutes
The manager Vladimir Jăpălău decided to play with the following team: S. Volkov, I. Rogač, I. Zuev, I. Chudin, A. Kilin, V. Azarov, D. Efremov, M. Palienko, A. Bosov, A. Delkin and K. Bazelyuk.
The home team had on the bench: D. Sagutkin, K. Giraev, E. Pesegov, N. Goylo, N. Chistyakov, V. Marukhin, S. Biblyk, A. Nesterov, A. Potapov and V. Nihaev.
Substitutions
Akron made 4 changes: D. Efremov for A. Potapov (58′), M. Palienko for S. Biblik (82′), K. Bazelyuk for K. Giraev (82′) and A. Deljkin for V. Marukhin (90′).
Metallurg Lipetsk – Formation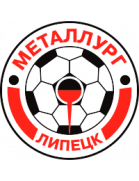 Metallurg Lipetsk
Substitutes
On the opposite side, Sergey Mashnin played with: M. Matyusha, D. Redkovich, A. Ivankov, R. Voydel, A. Ovchinnikov, Y. Zavezen, M. Yakovlev, G. Kiselev, M. Sazonov, A. Kutjin and A. Arustamyan.
They had on the bench: D. Ikanovich, K. Titov, R. Akhvlediani, I. Viznovich, R. Shapovalov, N. Ivannikov, V. Bayazov, D. Poyarkov, E. Frolov, A. Belov and I. Baulchev.
Substitutions
Metallurg Lipetsk made 4 changes: M. Yakovlev for R. Shapovalov (65′), M. Sazonov for N. Ivannikov (79′), A. Ovchinnikov for I. Viznovich (79′) and A. Kutjin for R. Akhvlediani (79′).
Results of the day
These are the results of the day in the FNL.​