IVANOVO. Krasnodar II defeats Tekstilshchik 1-0 after D. Kornyushin scored just 1 goal (55′).
The match was played at the Stadion Tekstilshchik stadium in Ivanovo on Saturday and it started at 11:00 am local time. The referee was Artur Fedorov assisted by Denis Petrov and Stanislav Popkov. The 4th official was Aleksey Kuznetsov. The weather was rainy. The temperature was cold at 7.6 degrees Celsius or 45.72 Fahrenheit. The humidity was 76%.​
Match Timeline
81'
Dmitriy Pivovarov
- sub ->
N. Sergeev
Maksim Sidorov
- sub ->
K. Mashukov
84'
90'
Mikhail Bersnev
- sub ->
R. Apekov
Standings
After this match, Tekstilshchik will stay with 18 points like Volgar Astrakhan and Metallurg Lipetsk to climb in the 19th place. On the other side, Krasnodar II will have 23 points to climb in the 17th place.
Next matches
In the next match in the Krasnodar II will play away agasint Volgar Astrakhan on the 21st of November with a 2-2 head to head.
Tekstilshchik – Formation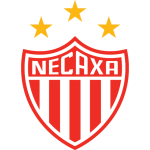 Tekstilshchik
Substitutes
The manager Andrey Aksenov decided to play with the following team: A. Smirnov, A. Khripkov, S. Obivalin, A. Gubochkin, V. Karpov, V. Steklov, K. Mashukov, T. Avanesyan, I. Moseychuk, E. Prutsev and G. Gogrichiani.
The home team had on the bench: A. Mnatsakanyan, L. N'Diaye, M. Sidorov, D. Rudakov, M. Edapin, A. Shlenkin, M. Bachinskiy and I. Shvedyuk.
Substitutions
Tekstilshchik made 3 changes: V. Steklov for L. N'diaye (79′), A. Gubochkin for D. Rudakov (84′) and K. Mashukov for M. Sidorov (84′).
Krasnodar II – Formation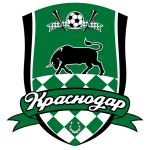 Krasnodar II
Substitutes
On the opposite side, Aleksey Gerasimenko played with: S. Agkatsev, D. Ivanov, O. Isaenko, D. Kornyushin, V. Litvinov, B. Reykhmen, V. Yakimov, L. Sabua, N. Sergeev, R. Apekov and I. Manelov.
These were the players on the bench: D. Pivovarov, M. Bersnev, I. Vorotnikov, N. Kokarev, S. Volkov and M. Strelnik.
Substitutions
Krasnodar II made 3 changes: L. Sabua for S. Volkov (60′), N. Sergeev for D. Pivovarov (81′) and R. Apekov for M. Bersnev (90′).
Results of the day
These are the results of the day in the FNL.​