MONTBéLIARD. Nîmes defeats Sochaux 1-0 after Y. Benrahou scored just 1 goal (77′). Sochaux was vastly superior in terms of ball possession (61%).​
The match was played at the Stade Auguste-Bonal stadium in Montbéliard on Saturday and it started at 2:00 pm local time. The referee was Bastien Dechepy with the assistance of Brice Parinet Le Tellier and Bertrand Corcuff. The 4th official was Edgar Barenton. The weather was cloudy. The temperature was cold at 7.8 degrees Celsius or 45.99 Fahrenheit. The humidity was 87%.​
Match Statistics​
Ball possession
Sochaux had a superior ball possession 61% while Nîmes was struggling with a 39% ball possession.
Attitude and shots
Sochaux was was more pushing with 128 dangerous attacks and 13 shots of which 7 were on target. Anyway, Nîmes managed to find the solution to win this match.​
Sochaux shot 13 times, 7 on target, 6 off target. On the other side, Nîmes shot 7 times, 2 on target, 5 off target.
Cards
Sochaux didn't receive any yellow card. On the other side, Nîmes received 1 yellow card (T. Sainte-Luce).
Match Timeline
67'
Joseph Lopy
- sub ->
R. Ndiaye
Hermann Tebily
- sub ->
Teixeira Maxime
67'
82'
Léon Delpech
- sub ->
J. Ponceau
90'
Patrick Burner
- sub ->
Y. Benrahou
Younes Kaabouni
- sub ->
I. Aaneba
90'
Standings
After this match, Sochaux will stay with 28 points like Ajaccio to sit in the 4th place. On the opposite side, Nîmes will have 17 points like Caen and Quevilly Rouen to hold in the 13th place.
Next matches
In the next match in the Ligue 2, Sochaux will play away against Toulouse on the 20th of November with a 11-8 head to head statistic in favor of Toulouse (1 draw).
Nîmes will host Quevilly Rouen on the 20th of November with a 2-0 head to head in favor of Nîmes (0 draws).
Sochaux – Formation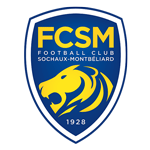 Sochaux
Substitutes
Sochaux started with a 4-2-3-1 line-up (4-2-3-1).
The manager Omar Daf decided to play with the following team: Maxence Prévot (6.6), Valentin Henry (6.8), Ismaël Aaneba (7.4), Christophe Diedhiou (7.6), Abdallah Ndour (6.8), Ousseynou Thioune (6.5), Rassoul Ndiaye (6.7), Tony Mauricio (7.3), Gaetan Weissbeck (7.4), Maxime Do Couto (6.3) and Aldo Kalulu (7.3).
The home team had on the bench: Hermann Tebily (7.0), Alan Virginius (7.4), Mehdi Jeannin, Younes Kaabouni, Marvin Senaya, Yann Kitala (6.7) and Joseph Lopy (6.4).
Sochaux could not rely on the presence of Y. Kaabouni (injured).
Substitutions
Sochaux made 5 changes: Teixeira Maxime for H. Tebily (67′), R. Ndiaye for J. Lopy (67′), O. Thioune for A. Virginius (80′), G. Weissbeck for Y. Kitala (85′) and I. Aaneba for Y. Kaabouni (90′).
Best player: Christophe Diedhiou​
As per our analysis, the most impressive player for Sochaux was Christophe Diedhiou.
His rating is (7.6) with 69 passes (84% accurate) and 0 key passes. He was won 8 duels out of 9.
Nîmes – Formation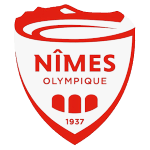 Nîmes
Substitutes
Nîmes started with a mid-fielder-oriented line-up (4-1-4-1).
Regarding the opposition, Pascal Plancque played with: Per Kristian Bråtveit (9.0), Gaëtan Paquiez (7.0), Naomichi Ueda (7.1), Kelyan Guessoum (7.0), Theo Sainte Luce (7.4), Andrés Cubas (7.0), Niclas Eliasson (7.1), Julien Ponceau (6.1), Lamine Fomba (6.9), Yassine Benrahou (8.0) and Moussa Koné (6.4).
The following players were sitting on the bench: Leon Delpech (6.8), Mahamadou Doucouré, Antoine Valerio, Patrick Burner, Enzo Philibert, Elías Már Ómarsson (6.3) and Lucas Dias.
Substitutions
Nîmes made 3 changes: M. Kone for E. Omarsson (71′), J. Ponceau for L. Delpech (82′) and Y. Benrahou for P. Burner (90′).
Best player: Per Kristian Bråtveit​
The most impressive player for Nîmes was the goalkeeper: Per Kristian Bråtveit. His rating is 9.03. He performed 7 saves.
Results of the day
These are the results of the day in the Ligue 2.​