UZHHOROD. Mariupol defeats Minai 2-0 after O. Kashchuk scores 2 goals.
Mariupol remained in 10 after O. Ocheretko received a red card in the 73′. Even so, Mariupol still found a way to win this match competing only in 10​.
I. Gonchar missed a decisive penalty (77′). That would have allowed Minai to draw the match.​
The match was played at the Stadion Avanhard stadium in Uzhhorod on Saturday and it started at 12:00 pm local time. The referee was Anastasiia Romanyuk with the help of Svitlana Grushko and Maryna Striletska. The 4th official was Kristina Kozorog. The weather was clear. The temperature was cold at 11.9 degrees Celsius or 53.38 Fahrenheit. The humidity was 61%.​
Match Statistics​
Ball possession
None of the teams was particularly dominant in terms of ball possession. Minai was in possession of the ball for 51% of the time vs. Mariupol that controlled the ball for 49% of the time.
Attitude and shots
Minai was was putting more pressure with 68 dangerous attacks and 8 shots of which 0 were on target. Anyway, Mariupol succeeded in find the solution to win this encounter.​
Minai shot 8 times, 0 on target, 8 off target. On the opposite side, Mariupol shot 10 times, 4 on target, 6 off target.
Cards
Minai received 5 yellow cards (M. Meskhi, M. Matic, R. Ahmadzada, D. Knysh and E. Kuliev). Talking about the opposition, Mariupol received 2 yellow cards (D. Shostak and O. Kashchuk).
R. Ahmadzada (Minai) was sent off after receiving a second yellow card (90′).
Also, Mariupol didn't finish the match with 11 players after O. Ocheretko (Mariupol) was sent off after receiving a straight red card in the (73′).
Match Timeline
60'
Denys Shostak
- sub ->
M. Peterman
Igor Gonchar
- missed penalty
77'
Bohdan Kovalenko
- sub ->
D. Bilonog
79'
Standings
After playing this match, Minai will stay with 8 points to sit in the 16th place. On the other side, Mariupol will have 7 points to hold in the 17th place.
Next matches
In the next match in the Premier League, Minai will host Inhulets on the 21st of November with a 1-0 head to head record in favor of Inhulets (1 draw).
Mariupol will play away agasint Vorskla on the 21st of November with a 15-9 head to head statistic in favor of Vorskla (6 draws).
Minai – Formation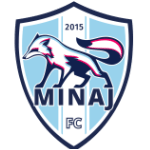 Minai
Substitutes
Minai adopted the mid-fielder-oriented line-up (4-1-4-1).
The manager Igor Leonov decided to play with the following team: Herman Penkov, Igor Gonchar, Oleg Horin, Mislav Matić, Oleg Sinogub, Mykhaylo Meskhi, Sergiy Myakushko, Eldar Guliyev, Oleksandr Petrusenko, Dmytro Bilonog and Oleg Vyshnevskyi.
The home team had on the bench: Danilo Kucher, Siaka Bagayoko, Andriy Semenko, Bogdan Veklyak, Danylo Knysh, Oleksiy Khakhlov, Bohdan Kovalenko, Rustam Akhmedzade and Anton Baydal.
Substitutions
Minai made 4 changes: O. Vyshnevskyi for R. Ahmadzada (54′), M. Meskhi for D. Knysh (54′), S. Myakushko for S. Bagayoko (64′) and D. Bilonog for B. Kovalenko (79′).
Mariupol – Formation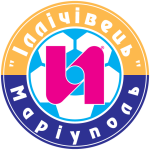 Mariupol
Substitutes
Also Mariupol adopted the mid-fielder-oriented line-up (4-1-4-1).
Talking about the opposition, Ostap Markevych played with: Mykyta Turbaievskyi, Petro Stasiuk, Kyrylo Melichenko, Mark Mampasi, Oleksandr Drambaev, Mykyta Peterman, Oleksii Kashchuk, Oleg Ocheretko, Dmytro Myshnov, Bohdan Viunnyk and Dmytro Topalov.
The following players were sitting on the bench: Petar Bosančić, Danylo Udod, Stanislav Mykytsey, Denys Shostak, Stefan Spirovski, Vladislav Klimenko, Artur Mykytyshyn, Zhuk Maksym and Denys Svitiukha.
Substitutions
Mariupol made 3 changes: M. Peterman for D. Shostak (60′), B. Vyunnyk for D. Svityukha (70′) and A. Drambayev for P. Bosancic (70′).
Results of the day
These are the results of the day in the Premier League.​