Romelu Lukaku hits the headlines for his activity on and off the court. The Interstricker is now dating his new girlfriend, Megan Thee Stallion, an American rapper and singer-songwriter with a huge following on Instagram (more than 30 million followers).
The couple was together at Lautaro Martinez, a teammate of Lukaku's, wedding in Lake Como, Italy. They were also captured cuddling up to one another and talking intimately on what looked to be a balcony. Lukaku is managed by Jay-Roc Z's Nation, which also oversees the musician.
View this post on Instagram
Romelu Lukaku
Romelu Lukaku Menama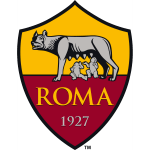 Roma
Forwarder

Belgium
Age: 30
191 cm
94 kg
Season 2023/2024
Passes
24
24.0
88.0%
Avg
Succ
This season he played in total 24 times for 1574 minutes for Serie A.
Romelu Lukaku scored 10 goals for Inter. He procured 5 assists. He received 1 yellow card and no red cards.
His team is currently 3rd in Serie A. In the last match Inter won 3-2 against Atalanta. The next match in Serie A will be against Torino.
The last time the teams played each other, the score was 3-2 for Inter.
Inter performance and stats
Inter is currently 3rd in the Serie A with 69 points.
In the last 37 games, it has won 22 times, drawn 3 times, and lost 12 times. In its last match, Inter won 3-2 against Atalanta.​​
It has a positive goal difference after scoring 70 goals and conceding 42.​
Inter will play the next match in Serie A against Torino on Saturday 3rd of June in Torino. The prediction is Torino winning the match.​